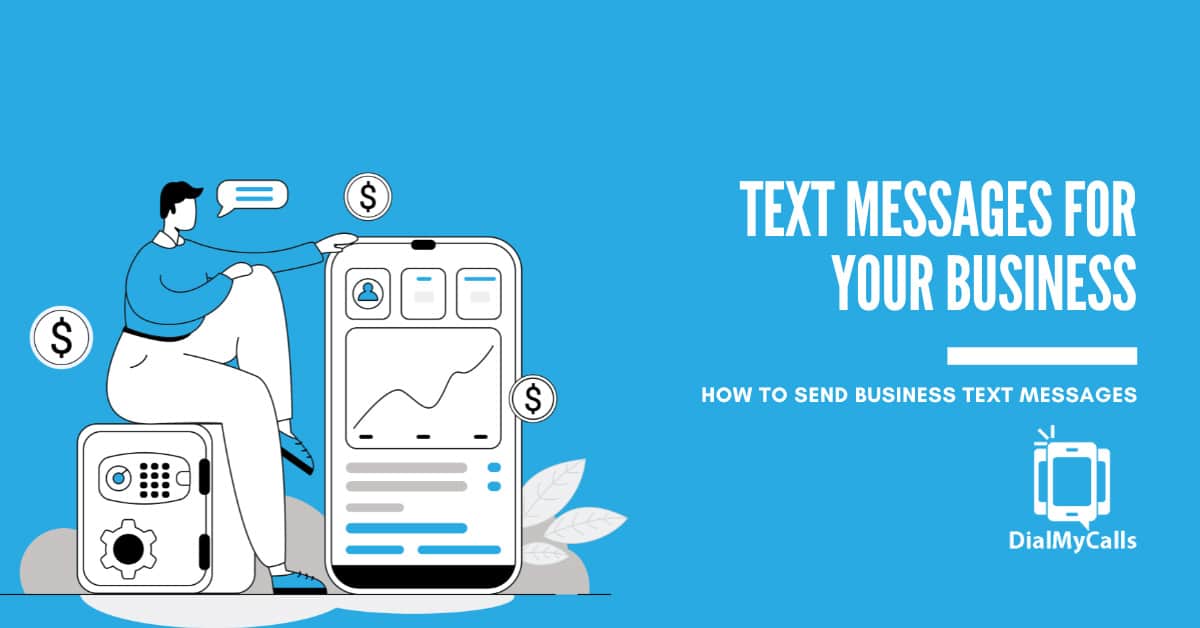 Text messaging is a powerful tool for your outbound marketing strategy. It's one of the most popular ways for customers to stay connected with businesses whose services they value. You might already have integrated SMS messaging into your business strategy – but did you know that you can even use automation when text messaging your clients?
Adding automation to your business texting strategy allows you to personalize your outreach, and generate higher conversions in doing so. It makes it easier for you to manage your communication strategy, so you can focus on other areas of your business while still expressing to your customers that they're a priority. Here are some of the basics of adding automated text messages to your marketing plan this year – and how you can start using it yourself!
What are Automated Text Messages?
If you're trying to start using automated text messages for business, it can help to know, first of all, exactly what this tool is and how it works. Basically, an automated text is a pre-written SMS that is automatically sent to a client or customer based on a certain set of parameters. These criteria can include a trigger – meaning, when a purchase cues a text to send; a schedule – or, when a text is lined up with the timing of a sale or other event; or a timeline – i.e., when a text is lined up to go out a certain period of time after an appointment or purchase.
This kind of business texting solution can allow you to reach your clients or customers in a more direct and personalized manner. It gives you the chance to bypass any additional tools or resources that would be needed to manually send out text messages. And ultimately, this can lead to you developing a stronger connection with your audience, which is exactly what you want out of any marketing tool.
Why Use Automated Text Messages for Your Business?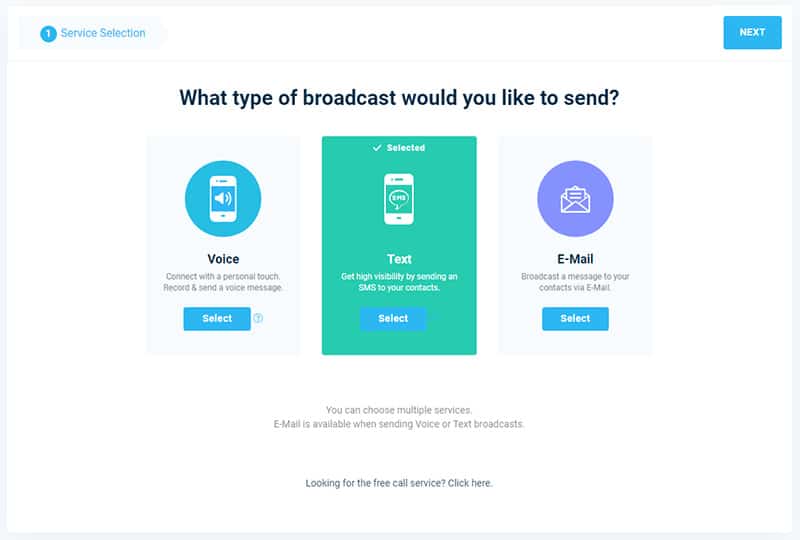 We've already noted that automated text messages are a more personalized means of connecting with customers and clients. They're also concise, fast, and convenient. But what are some other reasons that you would want to use automated messages for your business?
Better open and response rates. You might already know this, but SMS messages have an incredibly high open rate, one that's wildly higher than that of email marketing. You can expect 98% of recipients to open a text message you send – most of that occurring within the first 5 minutes of its arrival. For you, this means a much greater chance of connection and conversion, and sooner than you could achieve it otherwise.
The opportunity to opt in – and to opt out. This essentially means that your clients or customers have to sign up in order to get text messages from your business. It's beneficial to you, because it means you're getting an SMS messaging list of people who are actually invested in your business. And you might not believe it, but the opportunity to opt out means something similar: if you use automated texts for business, and make it easy for people to opt out, it gives you an idea of who would prefer other means of communication. You won't run the risk of alienating clients who feel overwhelmed by texts – and that's a great thing.
People prefer it! The numbers don't lie on this one. It's been shown that 9 out of 10 customers prefer communicating with a business via text – and 90% would rather receive an SMS message than a phone call. If the massive open and response rate doesn't convince you, this should, because choosing a preferred communication method like automated text messages for business means you greatly reduce the risk of losing customers or clients.
Save yourself time. Automation means you don't have to send your clients and customers reminders yourself, which frees you up to focus on other areas of your business. This is also a great way to remember to send those follow-up messages, since it's so easy to send them too late for a meaningful response. That's another perk of automating your business texts: having a plan and a structure, one that tells you exactly what's being sent and when, and that gives you the time and space to focus more on the content of your messaging.
Save yourself money, too. SMS marketing is incredibly cost-effective, which is a huge boon, especially to small business owners. This goes for automated text messages for your business as well. Not only is it less expensive than other kinds of advertising, but it also allows you to send updates in bulk for just a few cents per message. Add to all of this the fact that, when you save time, you also free yourself up to use your resources for actually offering services and products – which, in turn, can help boost your profits.
With all of these benefits, what they all have in common is that they give you more capacity to run your businesses, and make your customers' lives easier, too. It's clear that when it comes to automated text messages for business, in both the short term and long run, everyone wins.
How to Use Automated Text Messages to Boost Your Business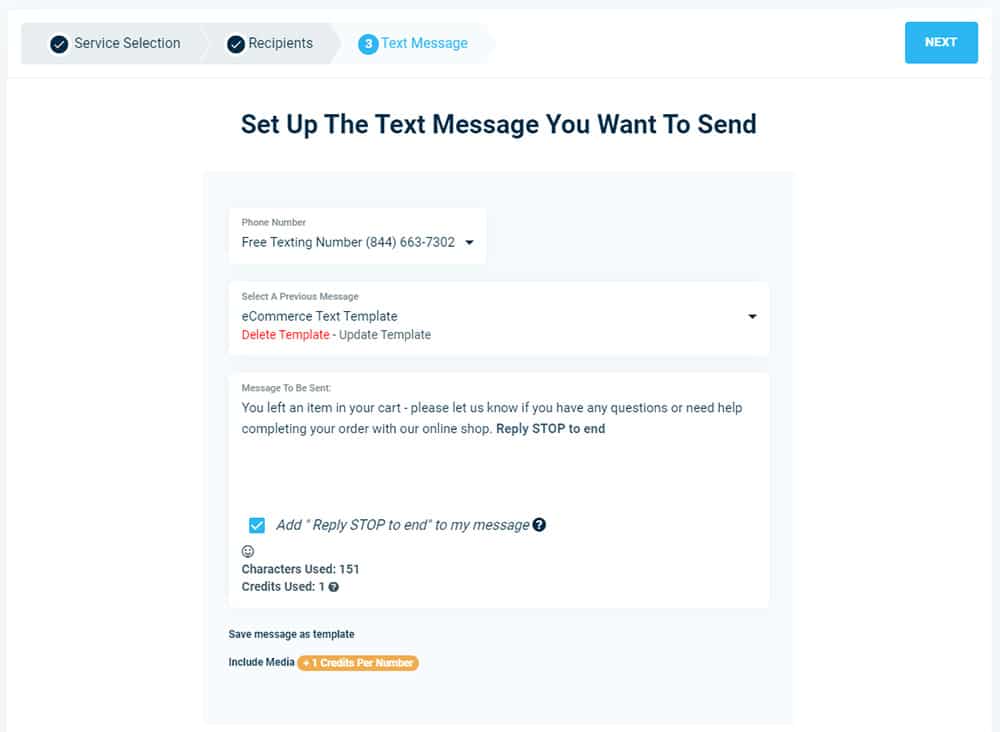 As you can see, integrating a texting service for business into your marketing strategy is a no-brainer, given that the benefits are so substantial. You should know that the different uses for automated text messages for business are just as considerable. Here are just a few of the many ways you can use automated text messages to amp up customers' engagement with your business.
Text Reminders & Appointment Confirmations
Reminders and confirmations are possibly some of the most common uses for automated text messages. This can be especially useful if you run a business that's based on sessions and appointments. Setting up reminders for your clients – whether it's a few weeks, a week, or a day beforehand – can give you peace of mind as well as greatly reduce no-shows and cancellations.
Announcements, Notifications and Updates
An excellent way to send out bulk notifications is through automated text messages. This way, you can keep your clients updated on what's happening with your business without their having to ask. This can apply to several situations, from pending support tickets to changes with your business space. It can reduce repeat phone call inquiries, and save you a great deal of time and energy.
Feedback, Reviews and Surveys
Getting customer feedback can be huge for improving your business strategy. But sometimes, life gets in the way, and people can forget to fill out surveys and leave reviews. Using business text messaging software to send automated reminders for feedback is one way to make sure your customers leave you reviews. Having a message automatically go out the same day as an appointment or booking can do a lot to help you get quality feedback on your business.
Out-of-Office Automations (like Cancellations or Rescheduling)
Letting customers know that you're unavailable, but not ignoring them, can go a long way when it comes to retention. Setting up an automated text message for your business can often mean creating efficient and explanatory out-of-office replies. These can help when people want to cancel or reschedule an appointment or booking. Be sure to create an update that tells customers how long you'll be unavailable, the reason for your absence, and when they can expect a response. That way, you won't lose a client for a reason that's beyond your control.
Emergency Alerts
Automated text messages for business aren't limited to marketing updates or ordinary notifications. Emergencies happen, and when they do, it can help to be able to quickly and concisely send alerts to your staff about them. Sending out automated emergency alerts to send information to employees and business partners can help them stay better informed and able to respond to any immediate threats. You can use automated emergency alert messages for all kinds of situations, from natural disasters to sudden medical events  to product recalls.
Sign Up for DialMyCalls
If you're ready to sign up for DialMyCalls, it's incredibly easy to get started. Before selecting a plan, you have the option of trying out the program for free.  Because we offer several different plans, exploring the DialMyCalls features so you know exactly what you need is crucial to making your account work for you.
Once you've created your account, here are the next steps to drafting and sending automated text messages that capture your clients' attention.
Import Your Contacts
There are a few ways you can import your contacts to your DialMyCalls account. You can add them individually or copy and paste them in groups. Or you can go the most efficient route, and create an Excel or CSV file that can be imported to the app. Once your entire list has been added, it's really easy to modify, add, or delete information anytime you want.
Draft Your First Message
Now, it's time to set up your broadcast. You'll find several different options here; when it comes to sending automated text messages for your business, you'll want to select text broadcasting. From there, you can draft a quick, concise message that tells your clients or customers what they need to know. The clearer you can be, the better; be sure you know your audience's needs well, and include a call to action to which they can easily respond.
Set Up Your Opt-In Forms
When you use DialMyCalls broadcasting, you're required to keep your contact list to people who have opted in to receive communications from your business. You can make this process much easier by using SMS keywords to set up your opt-in forms for text messaging. Make it possible for your customers or clients to text a specific keyword to your texting number in DialMyCalls – that way, they can be automatically opted in to receive SMS messages from your business. You should also know that it's really simple to review who has responded: the opt-in form creates a specified group within your admin panel, which you can use to find out who has opted in.
Send!
Your campaign is ready, your contact lists are set up, and your customers have opted in. That means it's time to send your message! Once you've sent your campaign to your contacts, you'll have the chance to review the responses, including open rates and response rates. The clearer a picture you have of your customers' engagement, the more you'll be able to update and refine your approach to your automated text messages for business campaigns. This can be a truly satisfying process that helps you, in the long run, build stronger customer and client relationships, and ultimately help make your business more successful.
DialMyCalls: A Text Messaging Service for Small Businesses
When it comes to building loyalty with customers, and moving ahead of the competition, using automated text messages for business is an excellent strategy. It gives you the chance to more smoothly and easily connect with your audience, as well as streamline your overall approach, so you can focus on the services you want to offer. Not only will your clients and staff appreciate it, but it'll also give you the edge you need to continue building a better business.
Still curious about how automated text messages and DialMyCalls can help your business grow? Be sure to get in touch today to learn more and sign up for a free trial. You'll be able to get a clearer picture of how sending out automated text messages can work for you. Understanding how a business SMS platform like DialMyCalls can benefit your business is just step one to building stronger customer connections and communication.