Team Calls For Game Cancellations
Automated team calls can be a useful tool if practices or games are going to be changed (or canceled altogether). Alert parents and players by phone call, text message, and/or email.
Alerting Team Parents When Bad Weather Cancels Practice
Regardless of the season or the sport, inclement weather can put a damper on your practice and game plans. Be prepared for communicating weather induced changes in your plans by setting up a reliable system for team calls through DialMyCalls.
As the coach of a team of young players, you have many responsibilities. Delegate some of those to an automated sports call system that can store all of your important contact information. When the time comes, you can reach out to parents as soon as foul weather jeopardizes your sporting events.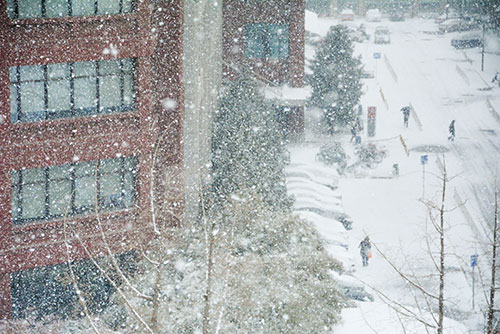 Send Winter Weather Alerts
Even though hockey, basketball, and other winter sports are played indoors, your players still need to travel to get to your practices and games. Cancelling or delaying your scheduled sports event is not an easy decision when facing winter storm conditions.
Think about the road conditions and base your decision on the overall safety of travel. Keep in mind the length of your game or practice and how those conditions may change during that time. Temperatures tend to drop quickly once the sun goes down, possibly causing a roadway that was safe at 5 o'clock to be an icy hazard at 7.
Be considerate of the parents who will have to drive under these conditions and send them an alert that your practice or game has been postponed until the weather conditions improve. Save time by spreading news through automated team calls.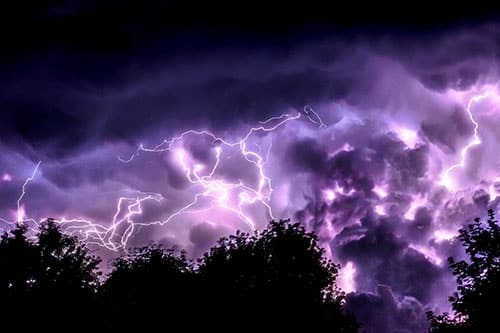 Communicate Rainouts or Game Delays to Parents
Thunderstorms have a habit of popping up out of nowhere during the summer season, oftentimes blowing out as quickly as they blew in.
There is no need to cancel practice every time you see a storm cloud in the distance. But, it can be wise to send a message to all of your players' parents and alert them to the possibility of a shower. Let them know what your plan is if it does start to rain and where they can expect to pick up their child if the storm is a lasting one.
Have a nearby location designated to keep your players safe and dry if the rainfall is torrential. A covered dugout makes a good makeshift shelter, or you could gather inside the facility's recreation center. If there is no adequate coverage at your ballpark, look into a nearby ice cream shop or pizzeria.
Send message updates to the parents and let them know where you and their kids are riding out the storm. DialMyCalls has a free mobile app for your cell phone that will allow you to contact parents without the use of your computer. This eliminates any panic if they show up at the field and you and the team are nowhere in sight.
Be prepared to make changes to your schedule due to inclement weather. Your job as a coach requires you to be quick on your feet to make these last minute decisions. Having a DialMyCalls account is the equivalent of having all the parents on one convenient speed dial. Contact them quickly when inclement weather threatens your team's activities by setting up a team calls system that is reliable and easy to use.
Send Thousands Of Phone Calls, Text Messages, or Emails Per Minute!