Automate Team Calls To Players' Parents
With the DialMyCalls App you can notify all your players' parents within seconds. Just open the app, record or type your message, and hit send!
Use Parents To Make Your Job Easier
As a coach, you have many responsibilities. To make it easier, you should encourage parents to participate and delegating some of the work. 
Putting parents in charge of tasks such as snacks and equipment will take away a lot of your administrative burden, allowing you to focus more time and energy on coaching kids.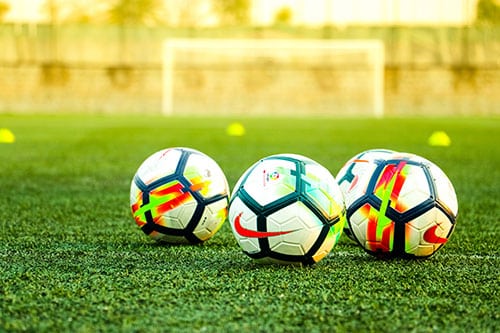 The Snack Schedule
Regardless of the temperature, all of the running around involved in sports is going to create thirsty and hungry kids. Parents should be left in charge of providing drinks and wholesome snacks that are going to keep the children energized during practice and games. 
At the beginning of the season, use the call polling feature your DialMyCalls account offers to make team calls and set up a schedule with the parents to make sure that snacks are always provided. Since your practice and game schedule is likely to change, you can use a rotational method instead of picking dates.
For example, the first parent to respond to your poll is number one, followed by the second as number two, and so on. The number one parent provides the refreshments at the first event, and then the rest will follow suit. 
Once each parent has responded, you put the names in order and send a new team call with the schedule. Also send a message via phone call or text message to any email address provided so that the parents have a hard copy as well. This permits them to trade spots with other parents if they are unable to make it with snacks on their scheduled day.
Carrying the Equipment
In the event that the sporting facility you use does not provide storage, there will be a need for someone to lug the equipment you use back and forth. Bats, balls, pucks, and goal posts are just a few of the items you may need to bring to each practice or game.
If you are concerned about getting the equipment back and forth, use the same system as before to get parents involved. Like with refreshments, when your players' parents have a responsibility to fulfill it encourages them to be a more active participant. 
Your young player's morale is boosted by a parent's presence on the sidelines. Use your needs as an excuse to encourage parents to be at practices and games as much as possible.
The features of team calls with DialMyCalls can help you in your coaching efforts in many ways. Take advantage of these team calling and texting features to encourage parent participation while easing some of your burdens.
Send Thousands Of Phone Calls, Text Messages, or Emails Per Minute!