Automated Team Calls For Sports Emergencies
Make sure you are able to inform players and parents immediately about emergencies with your team. DialMyCalls can provide a team calls service that helps you communicate quickly and easily.
Getting Parents' Attention Through Emergency Notifications
Not every parent stays to watch their kid's sports practices and games. Coaches are often left with the added responsibility of being a temporary parent when the circumstances call for it. This is not normally of major concern unless there is a sudden emergency that requires the immediate presence of parents.
But when parents are needed, they're needed fast. A reliable team calls service can notify them when they're needed.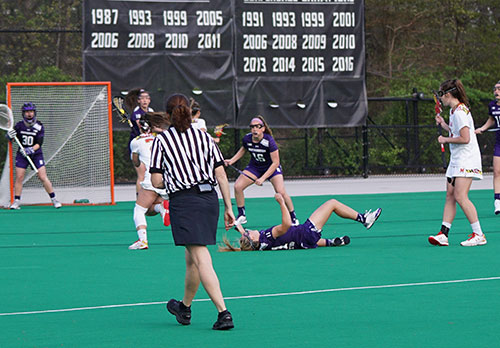 Emergency SMS Text Messages
There is no sport with no possibility of an accident.
Kids are hurt every day as they participate in all kinds of sports. While most injuries are minor, some require medical attention. The quickest and easiest way for a coach to get a parent back to the field or court is to send them an emergency text message. With the use of the DialMyCalls mobile app and team calls features, this can be done quickly right from the child's side.
An emergency SMS text message sent via DialMyCalls is the fastest way to grab a parent's attention when their kid needs them the most. In this type of emergency, details are best left for later. Make your text message short and to the point to make the urgency of the situation evident.
Weather Emergency Messages
The DialMyCalls mobile app also makes it easy to get in touch with parents if severe weather is threatening to shut down your practice.
Have a message for this type of inevitable event pre-recorded to make it that much simpler to send. From your cell phone, you only need to log in to your DialMyCalls account, select the pre-recorded message, and choose the appropriate contact list. Parents are alerted within seconds to turn around and head back to the field.
This feature is especially important for those areas where a sudden thunderstorm can create a tornado. This type of scenario calls for immediate action in getting your players reunited with their parents and back home safely.
Other Types of Emergency Notifications
Sometimes a coach may just need a little assistance that calls for a parent's help.
Forgotten refreshments or the absence of an assistant coach may not be a crisis, but for you it could be an emergency. Send the message out to all of your parents that you need immediate help.
Prompt them to use the Push to Connect feature available online in your DialMyCalls account to be connected directly with you if they are available. From here you can make the necessary arrangements for the assistance you need without having to worry about additional parent helpers showing up without warning.
With an easy to use mobile phone app, web-based notification system, and innovative communication features, DialMyCalls makes it easy for you to be proactive in the face of an emergency. Use this to your advantage and create a team environment with the players and their parents, making team calls the norm and emergency notifications just another simple task.
Send Thousands Of Phone Calls, Text Messages, or Emails Per Minute!