How to Increase Church Growth & Attendance
Keeping attendance rates up is all about keeping your members involved with what's going on. See how our member churches keep their congregation growing.
#1: Grow Church Attendance By Increasing Engagement Using Text Messages
Making a plea from the puplit won't get you very far; you're quite literally preaching to the choir. Instead, one of the best ways to increase church attendance is to engage with your church members and visitors where they spend a good portion of their time: on their phone. You can set up weekly voice broadcasts with announcements, or send mass texts throughout the week.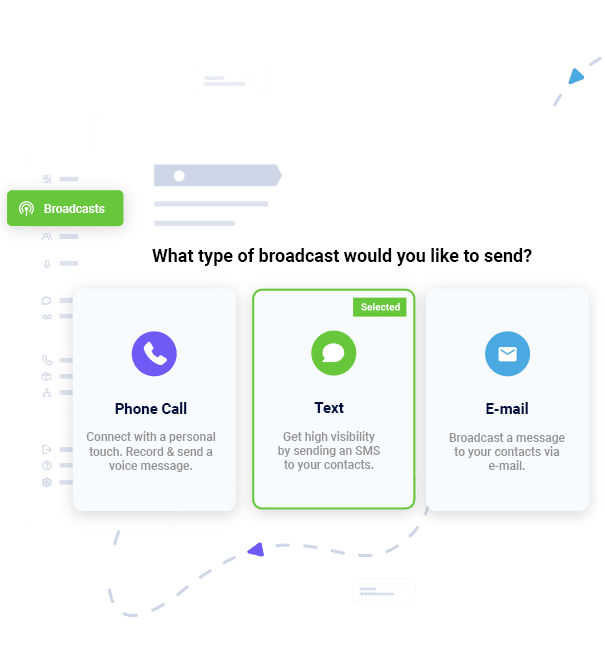 Your church is more than just a house for worship. It serves to represent your community, meet local needs, and help improve the quality of life for its members.
How To Increase Church Attendance (Video)
These types of responsibilities require financial help, mostly in the form of weekly donations from the parish. If your weekly turnout for mass has been on the decline, you need to begin looking at new ways to inspire your congregation to make it to church and contribute to its growth.
#2: Make New Church Visitors Feel Welcomed
Look around at the faces during your next mass.
There is a good chance you will recognize all of them. What is missing from church services are new members. Young church members infuse new life into a church. They bring celebratory events like weddings and christenings. In order to make your church a rock of ages, you have to find ways to get new church members into your pews.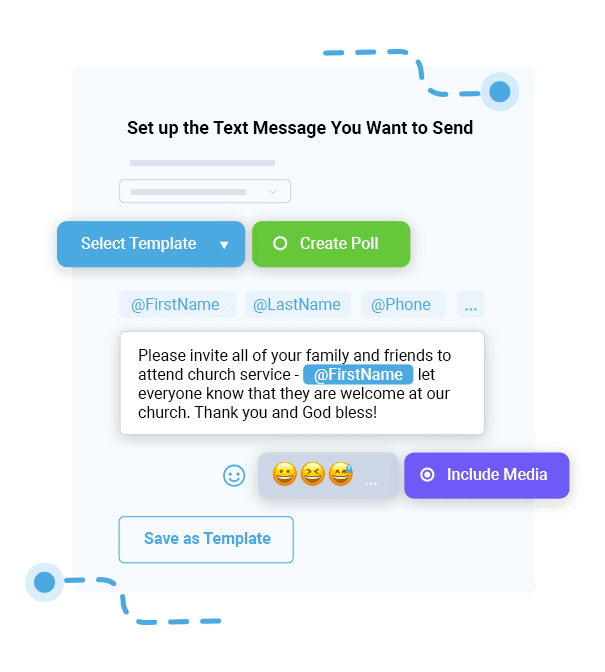 #3: Ask Your Congregation for Feedback
To increase church growth you need to start with getting to know your community. Organize a fun community event such as a car wash to raise funds for a local charity.
Use your broadcast messaging service to send a mass text message to your entire parish letting them know of the date and time of the event and invite them to bring friends. Hold a contest for the dirtiest car in town and offer door prizes for signing up on your contact sheet. You need to be an active presence at this event, shaking hands and inviting new people to join you at your next mass.
#4: Organize Community Activities
​​Another great strategy for increasing church attendance is to find out what interests your younger community members and then offer weekly classes. DialMyCalls has a polling system that will make this easy for you.
Look over the results displayed on your broadcast report carefully and choose a few of the most popular choices. These don't have to be religion-oriented classes. Instead, hone in the interests of your community and offer classes in cooking, karate, or even parenting for the young families. This encourages your community to start to bond together in a new environment.
Your younger members are becoming active members of your church community which will spill over into your Sunday mass attendance.
#5: Announce New Activities At Your Church
Organize field trips for your congregation to places and events that they will enjoy, but would normally not attend. Baseball games and picnics are great summer outings you and your church members can enjoy, while tree lighting ceremonies and movie nights would be fun events in the winter.
Don't rely on church bulletins or even reminders from the pulpit to let your community know about an upcoming field trip. Be proactive and use your church calling system to send a voice message giving details about who to contact to join you on your trip.
Just as your presence in the outside community increases, their willingness to participate in yours will become evident as your church's attendance begins to rise.
Send Thousands Of Phone Calls, Text Messages, or Emails Per Minute!