Increase Church Giving & Donations
Donations are an integral part of every church - here are a couple of ideas you can use in your own church to help increase donations from your congregation.
Getting Creative to Increase Giving In Your Church
You are probably painfully aware that even though your church is a not-for-profit organization, it does still need to generate some income in order to stay afloat.
In fact, the more income you generate, the better services you can offer to your congregation such as youth group bible camps, special classes for newlyweds, and fun special events that build your congregation.
The Sunday collection may pay some of your bills, but you need to be creative about fundraising if you want to build a strong church with lasting power.
Getting Started With Voice Messages For Church Donations: Ask Them What They Want
Being a pastor means making yourself available to your congregation to help them with their lives and enriching their spiritual relationship.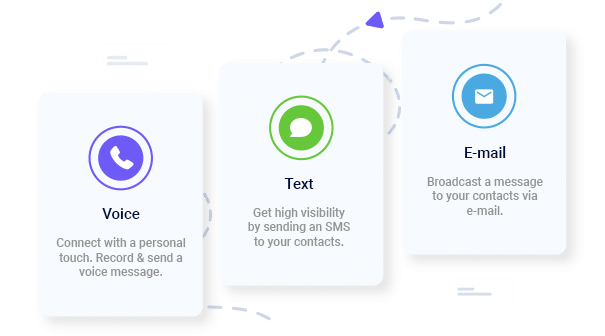 Before planning your fundraising events for the upcoming year, consider asking your congregation what types of events they would like to see.
Either with a voice broadcast or SMS text message pose the question with a list of 3 or 4 options. They can choose the one that appeals to them the most and the results show up on your broadcast reports. Try this with different options once a week for a month and you will have a variety of fundraising events to choose from that appeal to your congregation.
Here are a few suggestions that you can offer as options:
Game Show Fundraisers
Who wouldn't want to see some of the most respected members of your church struggling to spell a word or answer a question? Hosting your own versions of popular game shows can generate a great deal of revenue. You can charge an admission fee, or you can further the money making potential by running it like a marathon, where non-participants offer pledges to the team or individual they think is going to win.
Mixers
Typically designed for singles, which is a good idea, you can also arrange to have man mixers. Of course there won't be dancing, but plan them around popular sporting events such as the Super Bowl or World Series. For the women in your congregation arrange for someone to come and offer fashion tips or home decorating ideas. The money is raised by the entry fee.
Services Raffles
Much like a bachelor raffle, a services raffle can be a dinner event where church members pay an admission to get in and then bid for the services that other members of your congregation can offer. Get help from local mechanics, babysitters, and even kids who can mow lawns and help with yard work. Known excellent cooks in your congregation can offer a romantic dinner for two. You have the opportunity to get your whole community involved in this type of event by offering a fun and creative way for them to interact, while you raise funding for your church.
Church Bake Sale
Of course the bake sale is always one of the most popular fundraising events of the year. Why not sell treats at all of your other events? Have tables conveniently set up displaying your congregation's dessert treats at each of your fundraising events. This expands the fundraising power of a tried and true method.
Send Church Giving & Donations Reminders to Your Congregation
You can use the DialMyCalls polling feature to help facilitate all of these ideas.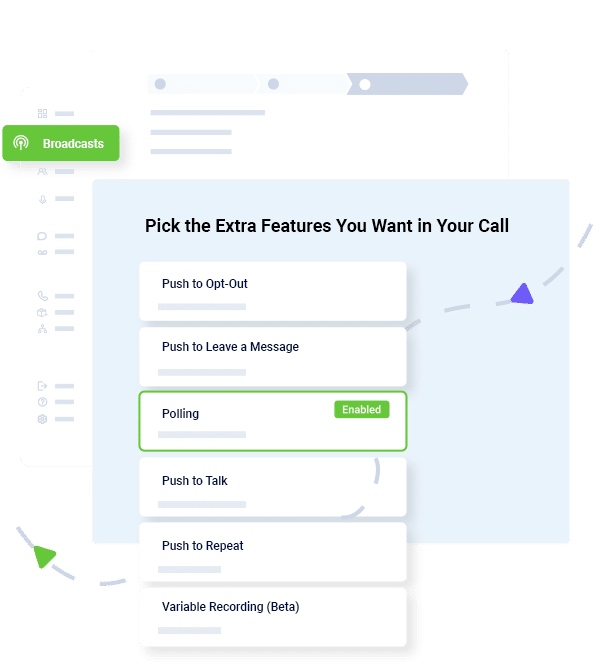 In the days leading up to the fundraising events, send messages to your congregation encouraging them to attend. Use DialMyCalls to relay your own enthusiasm about the upcoming event and thank them beforehand for their support and participation.
Fundraising is a job within your already busy work as a community leader. To be successful you have to involve the community in all aspects of it, but above all else, lead by example and make sure you are able to attend each event.
Send Thousands Of Phone Calls, Text Messages, or Emails Per Minute!