Automated Prayer Requests And Prayer Chains
Technology has changed prayer chains forever; more and more people are tapping into the power of phone calls and text messages to embrace the power of prayer.
Increase Your Church's Prayer Power by Automating Your Prayer Chain
Since their humble beginnings, churches have relied on the power of prayer to help those members who were going through a difficult time. Of course, trouble doesn't always conveniently take place Sunday morning right before mass, necessitating churches to come up with ways of pulling the congregation together any day of the week to offer their prayers.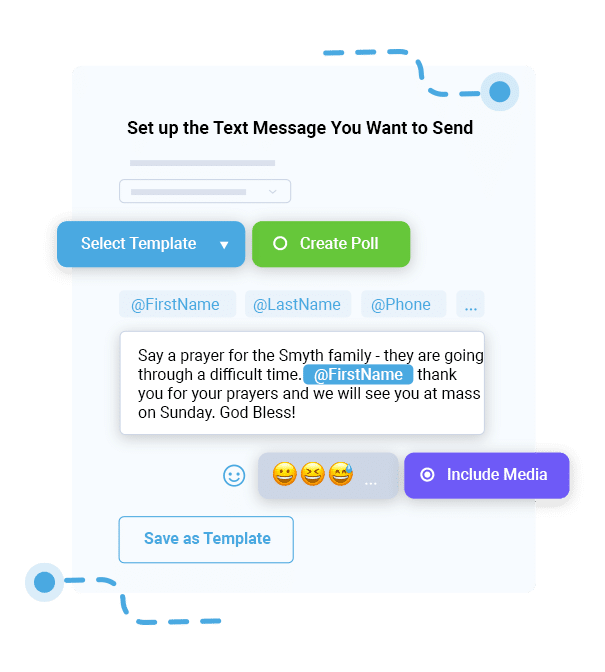 Of course, trouble doesn't always conveniently take place Sunday morning right before the service. Churches have to come up with ways to communicate, to pull the congregation together any day of the week to offer their prayers.
Save Precious Time with Automated Prayer Requests
To make sure that the prayer request reaches all of the members, churches usually rely on a system similar to a calling tree. This method involves one person calling another, and then them calling on the next and so forth and so on until the entire list is exhausted.
Depending on the length of the list this could take hours. Precious time wasted on dialing phones and waiting for a response while your brother or sister in need is depending on those prayers. This is where a prayer chain app comes in.
Strengthening the Power of Your Prayer Requests
In just a fraction of that time, a broadcast message sent from the first person in the chain, which is usually the pastor or a church administrator, and the entire list will have the message to pray at the same time. Imagine the power of your entire prayer chain list suddenly stopping and praying all at the same time for the same purpose.
There is no doubt then that the message is received loud and clear.
Avoid the Broken Prayer Chain with Voice & Text Messages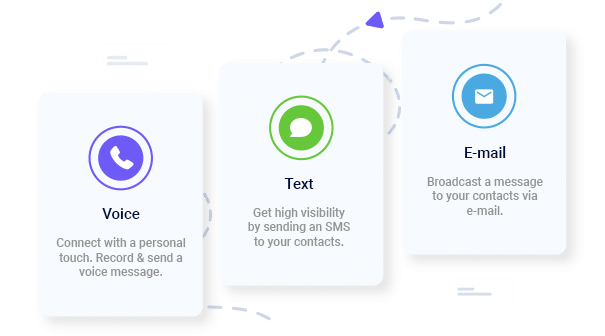 Using DialMyCalls' voice and text message broadcasting service will do more than save you time and harness the power of prayer as a true group, it eliminates the worry that the chain will be broken by a member who is not able to answer the call. DialMyCalls even has voice mail and answering machine recognition abilities enabling it to leave your message as a message for those unavailable members.
Involve Congregation Members in Automated Prayer Chains
Your prayer chain is generally made up of group of members who signed on for the task. Send them the message as a group, as they will automatically know what to do with it. Now sort those members who are not active participants of your prayer chain and send a prayer request to them as well. Seeing how unobtrusive being a part of a prayer chain can be, this will encourage them to go ahead and become a part of it. Plus the needy congregant is getting the benefit of extra prayers heading in their direction.
Accelerate Prayer Chains With Technology
Don't stop at automated phone calls and text messages to send a prayer request out. There are other advanced communication options available that allow you to reach your constituents quickly and creatively.
Have a Facebook page for your church and post prayer requests there as well. As it is a public site, just be careful about being too specific with the details. A simple "Member John is going through a rough patch right now and could use your prayers to help him through this troubling time" as your Facebook status update will keep the prayers coming without violating anyone's rights to privacy.
The prayer chain has been in effect for generations, used by millions as a way to strengthen the power of prayer by encouraging large groups to pray towards the same goal. Now with modern technology and innovative services like DialMyCalls, that prayer request can be seen by thousands in only minutes.
Send Thousands Of Phone Calls, Text Messages, or Emails Per Minute!