Church Emergency Alert Notifications
These days churches and religious schools need a reliable alert system for their congregation, especially churches who have an onsite school or educational wing that have parents who need to be notified of their children's progress and overall wellbeing.
Religious Education Notification System
Your parish probably has close to a dozen different classes running at any given time. Managing attendance and keeping all of the different instructors and participants updated on schedules, meetings, and special events can be very time consuming. DialMyCalls can help you organize these classes by streamlining the way in which you handle communication.
There are pre-marriage classes, baptism classes for soon-to-be-Godparents, communion and confirmation classes, bible studies, and continuing Catholic development plus any number of other specialty courses your community participates in. DialMyCalls will allow you to organize your contact lists so that you can send messages to each group separately.
It could be that you need to remind the couples to bring their pre-written vows to the next class, or that parents of the soon-to-be confirmed need to be reminded of the day of the ceremony. Whatever the case may be, DialMyCalls can send your important message to the entire class at the same time.
Send Religious Education Alerts By Text (SMS) & Phone Calls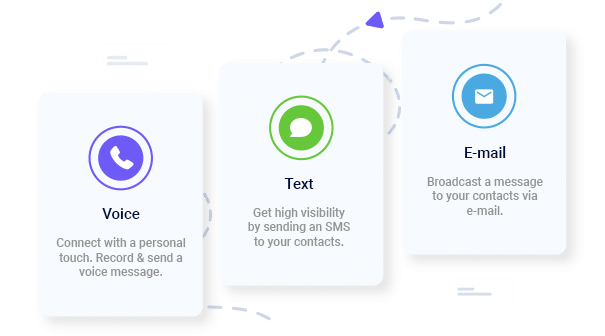 You choose whether you want a personal voice message or an easy-to-read SMS text message. Either way, in minutes your message will be sent. This is a very helpful tool for your volunteer instructors who may not have the time to let an entire CCD class know that the location for their weekly studies has been suddenly changed.
When it is time for those special ceremonies that some of these classes are building up to, you can use the special features of DialMyCalls to remind the parents of the date and time to be at the church. Use a voice message and congratulate them on their child's progress, encourage them to invite guests to the ceremony, and stress the time and date of the event. The parents will not only be reminded of where and when they need to bring their child, they will sense your devotion to their spiritual growth.
Receive Student Feedback with Automated Phone Polling
At the end of a class, take advantage of the DialMyCalls polling feature to get a sense of how the class went and what, if any, improvements could be made. The polling feature is easy to navigate. Simply phrase a few relevant questions with either yes or no answers or a few multiple choice options. When your church member gets the call they will be invited to participate and told which number on their phone key pad corresponds with the answer they would like to give.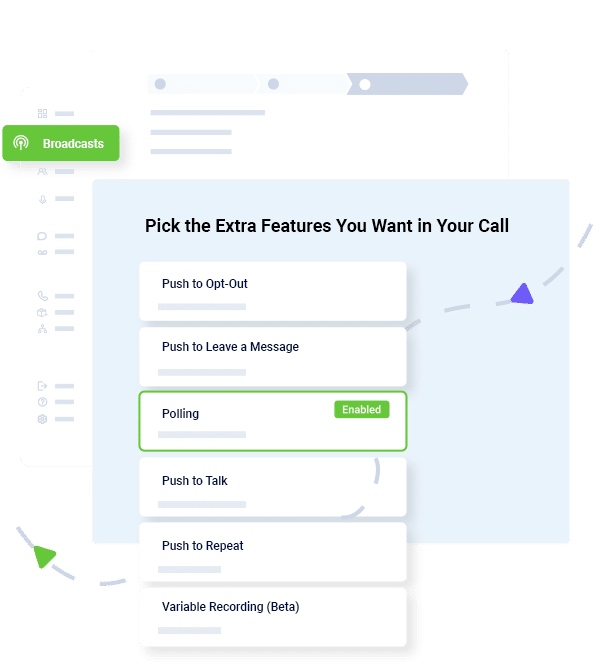 DialMyCalls' detailed broadcast reports will record all of the responses to your poll, making it easy to see how the students felt about their experience in the class and what steps you could take to improve on it.
There is a lot of work involved in managing all of the activities and classes that your church is offering to your congregation. With the assistance of a broadcast message service like DialMyCalls, a busy parish leader can keep everything running seamlessly.
Send Thousands Of Phone Calls, Text Messages, or Emails Per Minute!