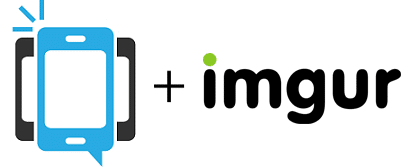 Send Text Messages Containing Pictures & Videos Without MMS
Text messaging is quickly becoming the go-to technology to use for sending out important messages and reminders to family members, co-workers, residents, students, teachers, and many more. Photos are a great way to convey a message in addition to text, and rather than spending money to send an MMS (Multimedia Messaging Service) text, we have compiled a quick and easy guide to use IMGUR to send free pictures via text message.
Utilizing DialMyCalls' SMS broadcasting service, customers can send pictures to their recipients by uploading and hosting their photos on IMGUR and then send a link to that photo in a traditional text message – you do not have to pay any extra costs which you would typically find with an MMS provider. In addition to no extra costs, a standard text message containing a link to a photo can be received by more mobile customers than an MMS message.
Below you will find a brief guide explaining how to send bulk SMS text messages containing pictures without paying extra for an MMS provider:
IMGUR Online Image Hosting
Once you have your account with DialMyCalls created and everything has been set up, you are now ready to send out your text messages that contain a link to an image you'd like to share. Head on over to www.IMGUR.com/about and click on "Sign Up" to create an account that will host all of your photos.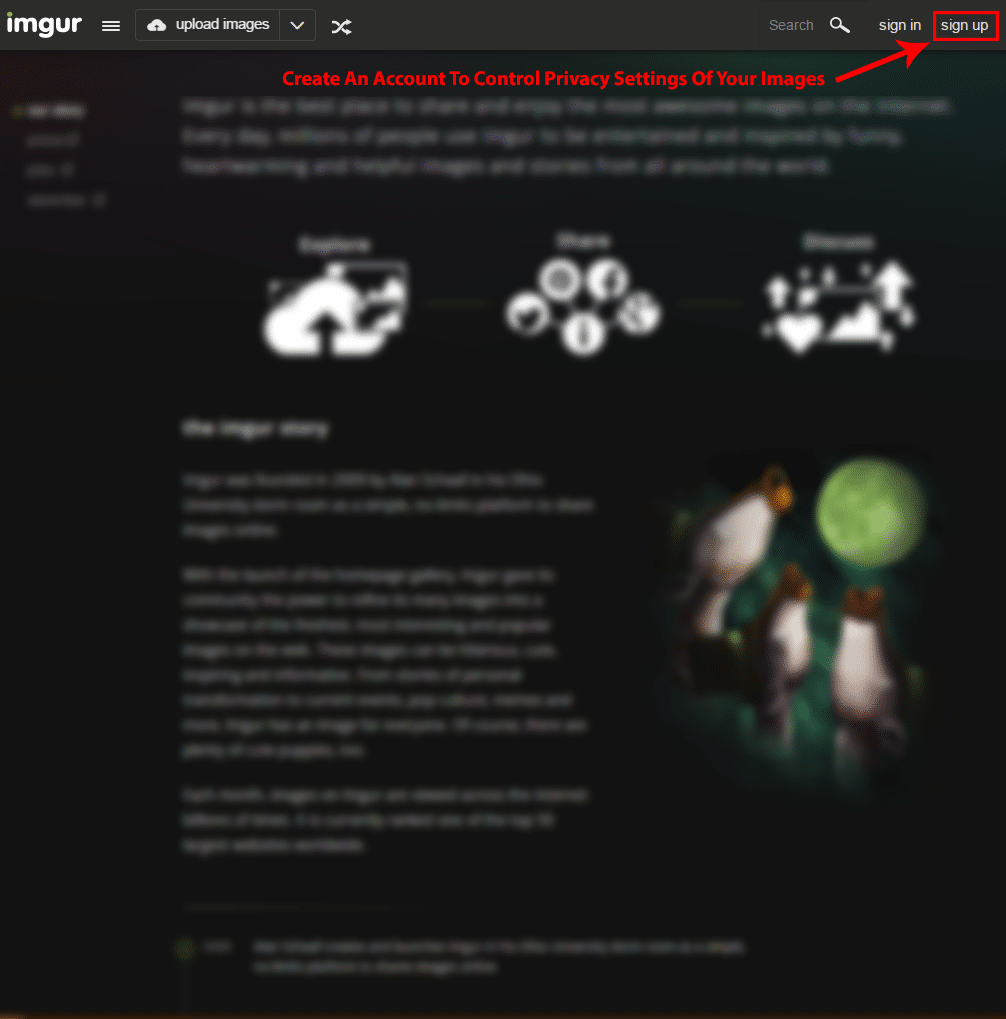 Create An IMGUR Account
While you do not need an account to upload images on IMGUR, we do recommend that you create a new account so that you have access to control the privacy of your photos. Creating an account is quick and you have several options when signing up, you can create a new username or sign up by linking one of your social media accounts.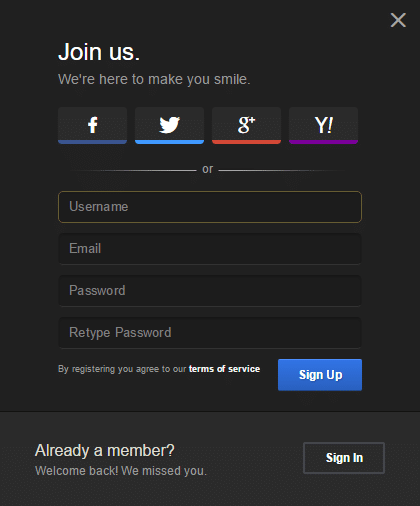 IMGUR Account Privacy Settings
Upon logging into your newly created IMGUR account, you are going to want to click on the dropdown menu in the top right corner and then click on "settings". If you want the photos that you will be sharing in your SMS broadcasts to be private, adjust the privacy settings as displayed in the photo below.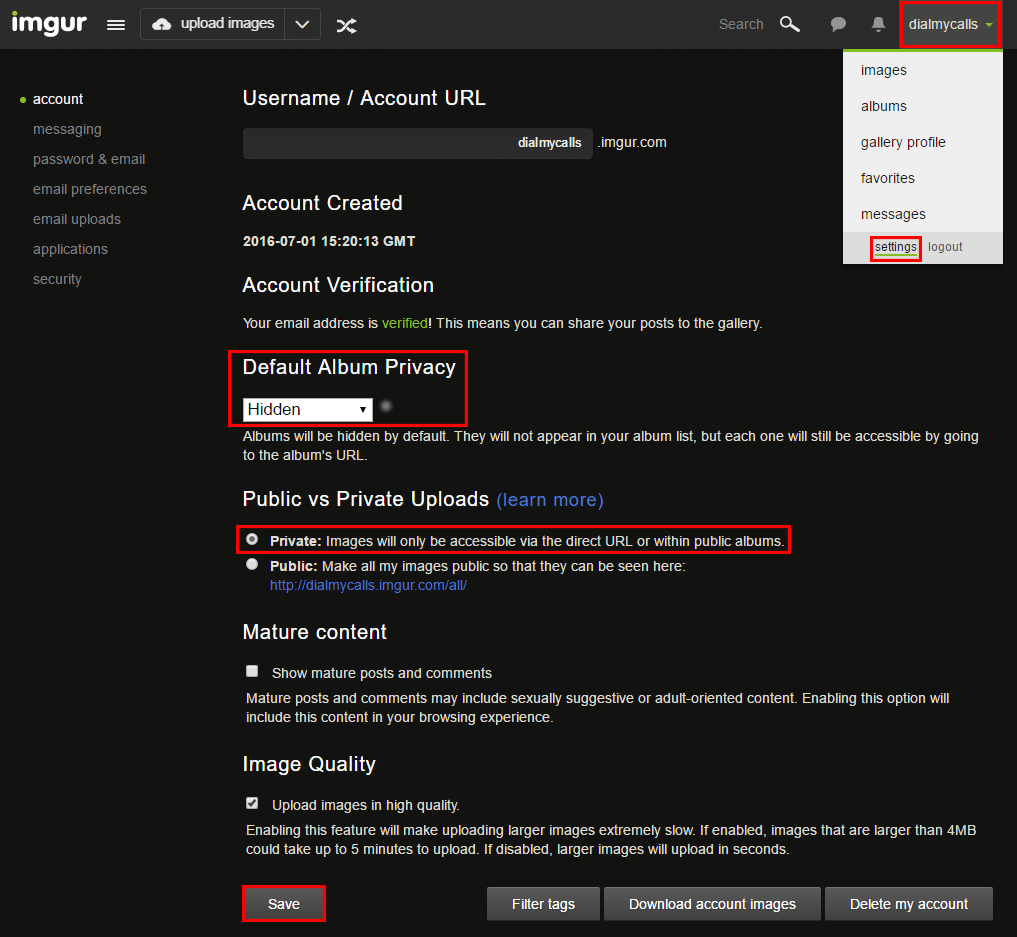 Upload Images To IMGUR To Send Via SMS Text Message
Click on "upload images" and then select the photos that you would like to host on IMGUR to send via SMS text message. You are able to upload multiple images at once if you will be sending out more than one text message to your contacts that you have in your DialMyCalls account.

Copy IMGUR Share Link To Use Image Within DialMyCalls
Your images will be uploaded to your IMGUR account at which point you will be able to share them via text message. To the right of your image you will see a "share link" that you will want to copy – this will be the hosted image link that you will paste into your text message that you are sending out through DialMyCalls.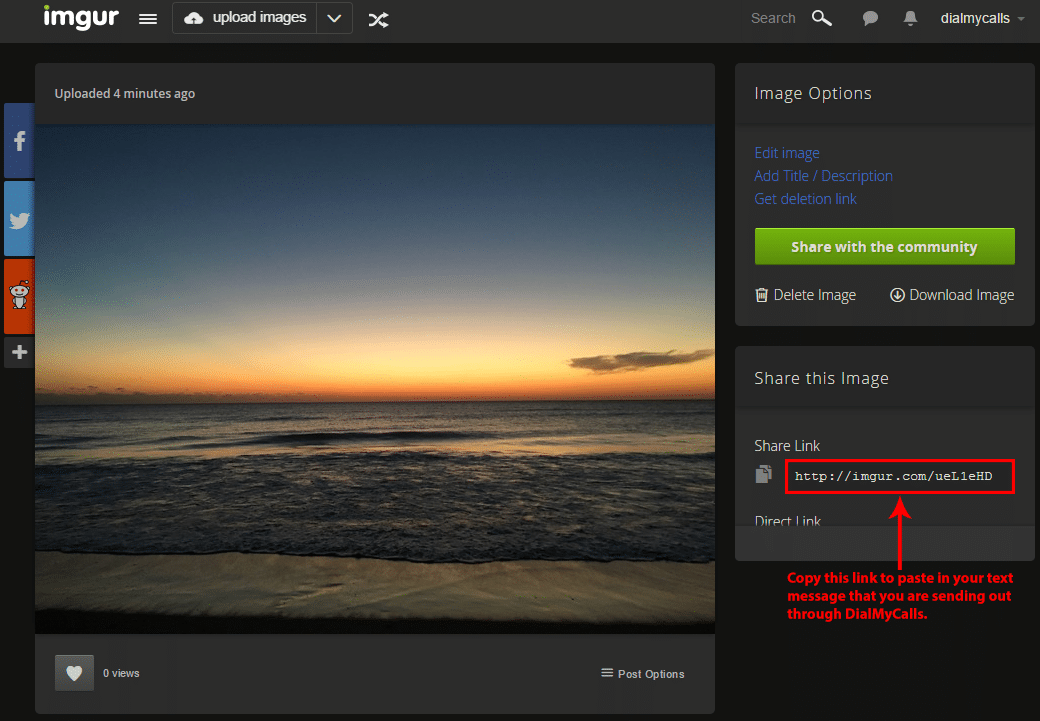 Set Up A New SMS Text Broadcast That Contains Your Image
Head on over to DialMyCalls and login it your account, it's now time to set up your text message broadcast. Click on "New Broadcast" and then select "Use Text Message Broadcasting Service". You are now ready to name your broadcast, select your personal SMS Keyword and type out your text message – this is where you are going to paste your IMGUR "share link" from the step above.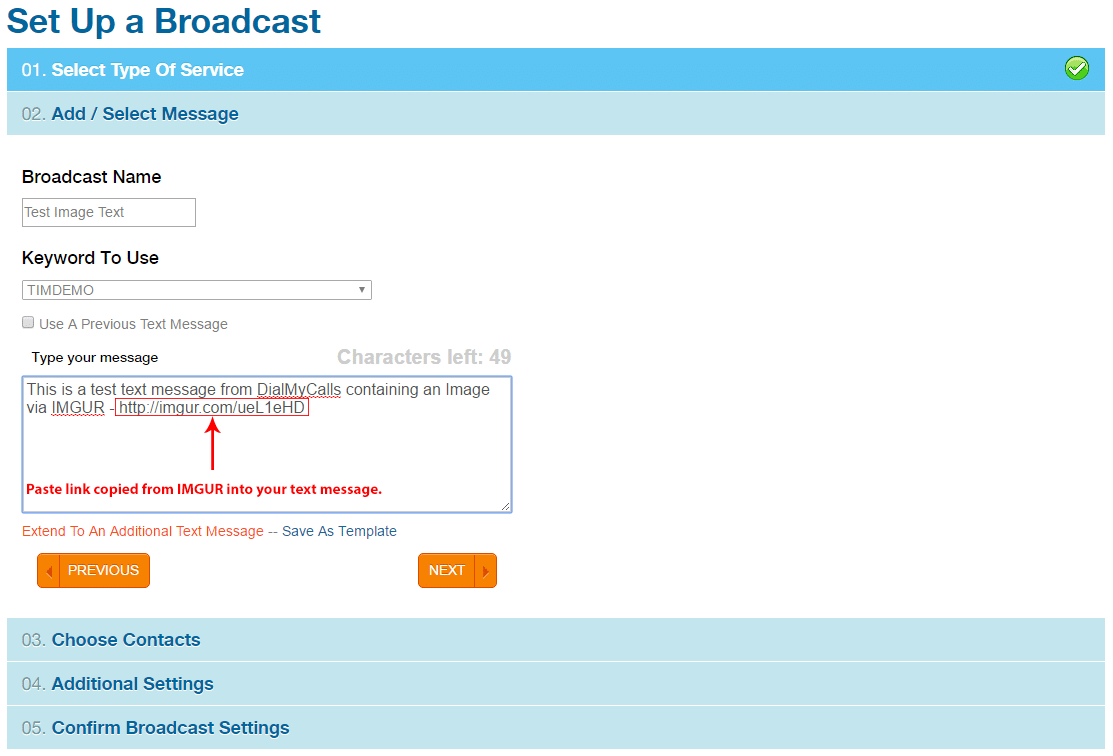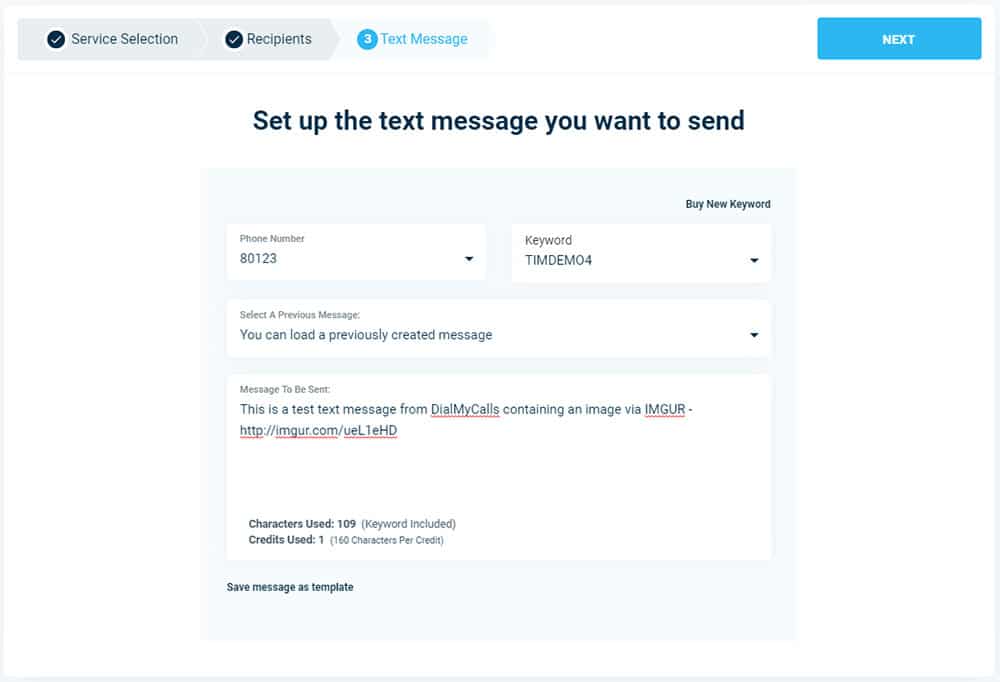 SMS Text Message Containing IMGUR Picture
After the broadcast has been set up and sent out through DialMyCalls, your recipients will receive your text message. Below is an example of what your recipients will see when they open the text message broadcast that you sent containing your IMGUR picture. Once the URL is clicked, your recipients are able to view your image right from their mobile phone.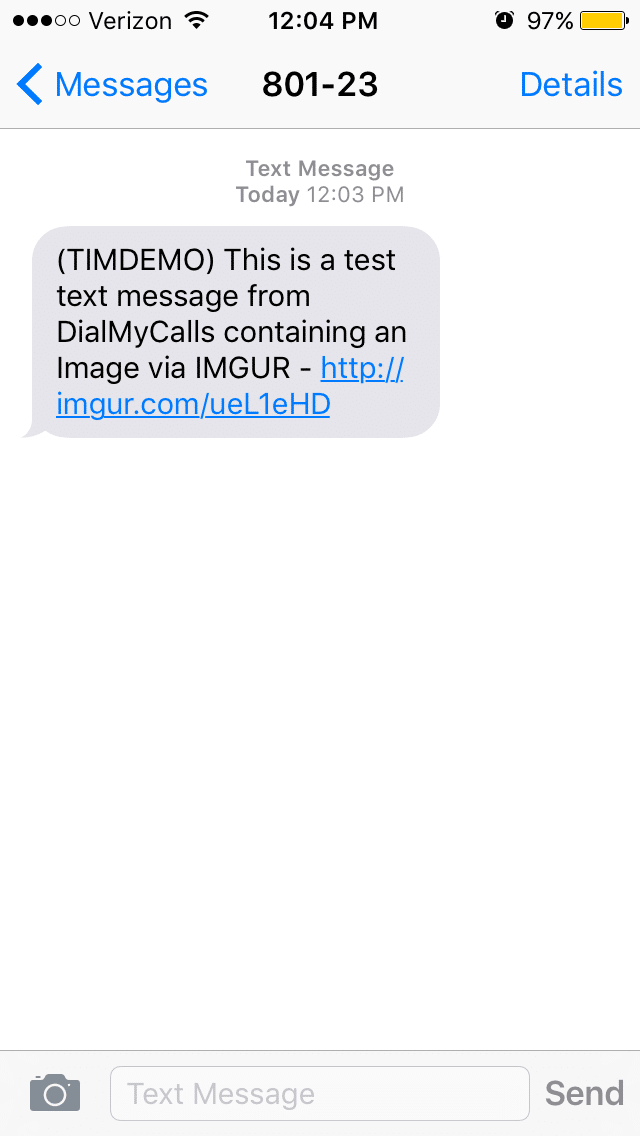 Users of DialMyCalls can now send images in their bulk SMS text messages without having to pay to send an MMS text message. By utilizing IMGUR to host images, our members can now send out traditional text messages that contain a link to an image – recipients of the text message will simply click the link to open the image that is hosted on IMGUR. We do also offer MMS as an option for those who are interested.
If you have any additional questions on how to host images on IMGUR and then send them in a text message via DialMyCalls, please contact us.