The Best Use of Images for your MMS Marketing Campaigns
Posted by Pam M. in General Post on September 15, 2021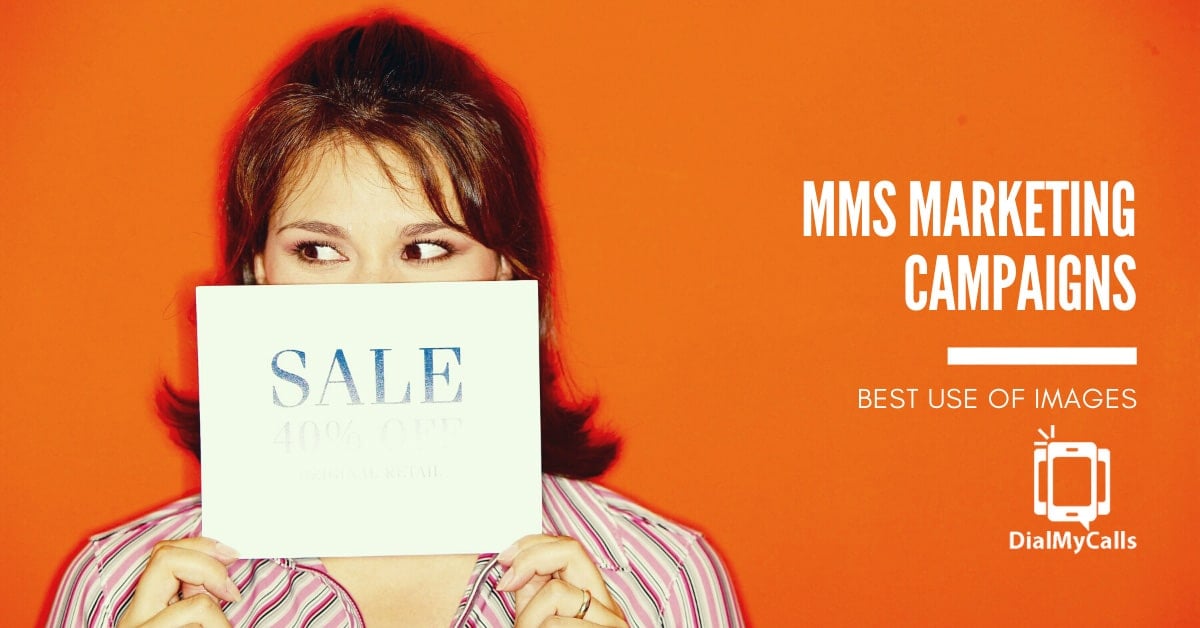 The age-old saying "a picture is worth a thousand words" is more true than ever in today's highly visual world. Nearly three-fourths of all marketers consider visual elements important or very important to their campaigns, which is why MMS marketing images must play a key role in your overall strategy.
Whether you're sharing a photo, infographic, MMS video image, animation or other visual element, you're more likely to capture your subscriber's attention than with a straight text message. In many cases this means a greater conversion and engagement rate. In fact, according to Insivia, viewers retain 95% of a message when watched as a video compared with only 10% when reading a text.
Be sure to consider the following factors when using SMS marketing images in your next campaign. Paying attention to these best practices will help ensure success.
Compliment the Image With the Text
Just because SMS marketing images are powerful doesn't mean they should stand alone. In some ways, the text that complements the image is even more important when used with images for SMS. Be sure your supporting text, including headline and body, are clear and concise.
Think about the single message you're trying to convey and be sure that your images for SMS and text work together in a powerful package to convey that message. Remember that both MMS and SMS are ideal for short, succinct communications — not long, complicated explanations with lots of details. Save the more complex explanations for those further down your marketing funnel who are ready to dive deeper.
Make Sure Your Images can Be Properly Viewed on Mobile Devices
One of the first steps you want to take in selecting SMS marketing images is to be sure that the text message marketing images you select can be viewed properly on mobile devices. According to Oberlo, more than two-thirds of internet users prefer to use phones for product research and review as well as shop on their mobile devices. Images that don't fit on a mobile screen can negatively impact your campaign and reduce engagement.
Most smartphones default to an MMS image size of 600px so keep your files under 500KB. Nearly all smartphones use a portrait style viewing so be sure your image is oriented as such. An aspect ratio of 9:16 works best so images can be 640px by 1138px for smaller versions or 1080px by 1920px for larger ones.
Use Simple Images That Capture the Recipients' Attention
When it comes time to select the perfect text message images for your SMS campaign, the choices are nearly endless these days. It's always a good idea to stick with simple images that accurately tell your brand's story or communicate the message you're trying to convey.
Remember that you'll only have a few seconds to capture your subscriber's attention so you don't want to make your MMS video image or SMS image complex or confusing. Simple images, on the other hand, can increase brand recognition as well as capture attention quickly.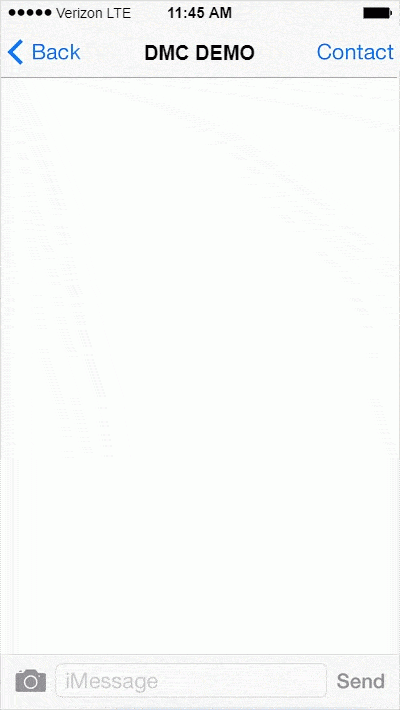 SMS and MMS campaigns are built on to-the-point content; make sure your images follow suit to increase engagement and conversion rates. Simple images may also be more visually appealing on a mobile device compared with a desktop.
One other important note on using MMS marketing images is to be sure you either own the visual element or have permission to use it legally. Many images online can be used at no charge for personal reasons, but in some cases, that doesn't not apply to business use. Be sure to read the fine print of any images sites you use. Understand copyright rules and regulations before embarking on your MMS marketing campaign to start off on the right foot.
Use A Subject Line to Add Attention
Just like subject lines are important to a great email campaign, you'll want a powerful one to accompany your MMS marketing images as well. It is likely the first thing your recipients will see and should be urgent and interesting enough to prompt them to open your text message. The image you choose will then draw them further into your product, brand or message with the body of your text providing important details.
A subject line is an important first element in any SMS marketing campaign that must work together with the selected image.
Incentivize Recipients to Respond
DialMyCalls' online texting service will allow you to create subgroups of subscribers. For example, you should be able to communicate with only new subscribers, those who have made a purchase in the last month, or those who have not responded to previous offers by sorting your subscriber list.
Use this feature to your advantage by customizing communications for specific groups to make your marketing efforts personal and relevant to your customers and prospects. For example, if you know a subgroup redeemed a coupon for a newly released item, follow-up with a deal on a complimentary product just for them. Or, if you have a new shopper program, send an invitation to everyone who has opted in during the last month to participate.
Customizing your list can help you select the right MMS marketing images to reach that particular group of subscribers more directly, increasing engagement and reducing the chances of individuals opting out.
Be sure to provide incentives in your message that encourage subscribers to respond. A clear call-to-action can generate interest and engagement. For example, include a text-back code that will result in a special discount or offer a scannable coupon that can be redeemed this week. Text message marketing images can support these incentives and call-to-action prompts to increase response rates.
If you're ready to start incorporating MMS marketing images into your campaigns, check out DialMyCalls. Sign up for a free account today. You'll be able to take advantage of a free trial to see if text message marketing works for your organization. We believe you'll find that MMS marketing campaigns with text message images are effective, affordable and easy to implement.