Staffing Agency Notification System
Keep potential job candidates informed of new positions that are opening up. Many staffing agencies are now relying on our technology for keeping job seekers in the loop quickly and easily.
Automated Message System for Staffing Agencies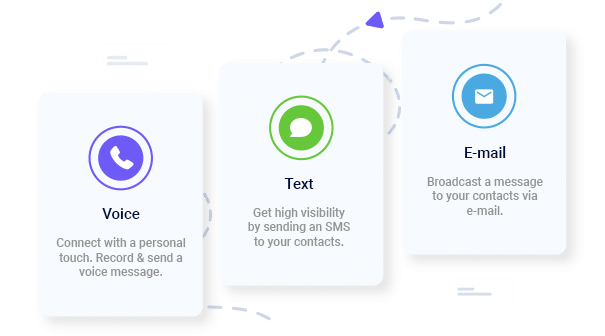 A staffing agency has a dual role in providing a service for their business clients as well as striving to meet the needs of the job candidates. Trying to meet both needs can be overwhelming at times, especially when there is an unstable job market. To help streamline the process and build positive business relationships, you should be utilizing the features of a reliable automated message system.
Telephone Polling Your Business Clients
When your business clients have open positions, it is you they turn to help fill them. Whether seasonal or more permanent, they have an expectation of the type of candidate you are going to be providing for them. In order to always meet and exceed those expectations, you and your staff recruiters should have positive relationships with the human resources department of each firm you are working for.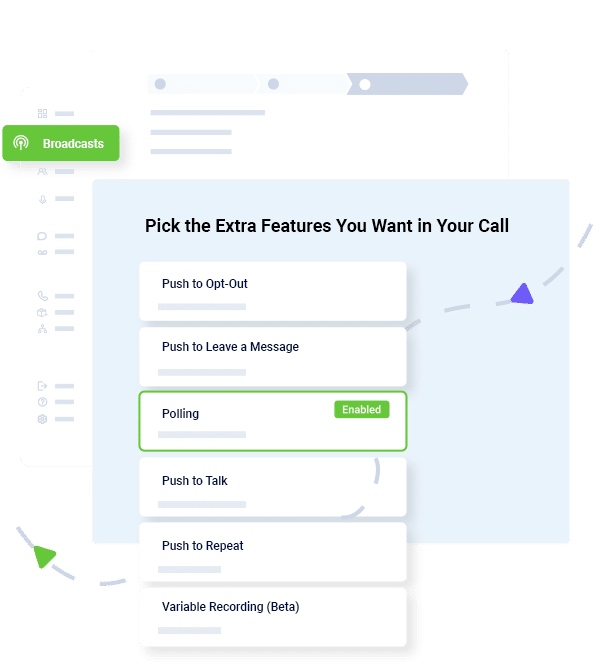 Make sure you understand exactly what is involved in the position they are seeking to fill. Ask questions if you have to. The few extra minutes spent clarifying the details of a job position could save hours in the future if the candidates you present are not acceptable. Keep track of your results with each of your companies by sending out periodic surveys on your candidate's performance.
Use the DialMyCalls telephone polling feature to ask general questions about the quality of the workers you have provided for them, using a 1 to 5 scale that they can press on their phone. Pick categories such as tardiness and absenteeism, work ethic and productivity. Reading the broadcast report will help you to get an idea of the general performance of the workers you are providing and the areas in which they need to show improvement.
Contact Job Seekers with Automated Calls & Text Messages
You most likely have hundreds of candidates in your database with varying levels of experience and skills. Add them to your DialMyCalls contact list and keep them sorted by these and any other criteria your business clients find important. When a job opportunity becomes available, you can quickly pick out those candidates who may qualify and send them a voice message giving them instructions on how to apply for the position.
Using the results from your business client polls, you can better serve them by offering classes to your candidates to help improve on their weaknesses. Set aside a weeknight for a seminar and invite all of your candidates via DialMyCalls with an SMS text message. Depending on the feedback you received from the human resources departments, you could discuss such things as appropriate work attire, the importance of being on time, and the advantages of showing an invested interest in the company that they are working for.
The seminar won't cost you much to conduct, but the results will be very profitable to you. Your own personal investment in both the business clients and candidates that you serve will help you build your company through positive recommendations.
Your industry is unique in that it is serving two different types of clients at the same time. To make sure your business is a success, communicate regularly and put the information you receive to good use. You can achieve a win-win-win outcome when executed properly using a reliable staff communication service like DialMyCalls.
Send Thousands Of Phone Calls, Text Messages, or Emails Per Minute!