Employee Hotline
Getting feedback from your employees can be difficult. Many companies are using DialMyCalls' SMS and inbound phone system as an easy-to-use employee hotline for suggestions or complaints. Let employees be heard without the fear of doing it face-to-face with management.
Bringing the Suggestion Box Back to the Office
One of the most effective ways a business owner can build trust and loyalty with his employees is by valuing their opinions and concerns. This takes effort during a busy work day, not to mention an employee's possible reluctance in voicing those opinions in person.
Bring back the employee suggestion box to your company as a modern employee hotline and watch as your company morale improves when you take the time to address their concerns.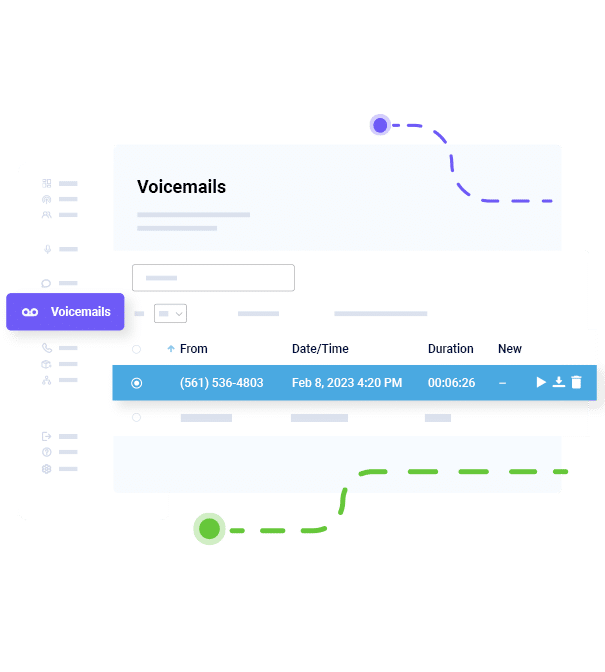 Getting Started With An Employee Hotline
No matter how well you think you know what is going on in your business, you are missing some of the important details. When you have a complaint and suggestion system set up, you are inviting your employees to let you know what those details are. This can help tremendously in identifying problems and resolving them quickly.
To start with, you are going to set up an employee hotline. This type of call-in system will get you better results than an email system as it allows for anonymity if that is what the employee desires. Keep in mind that you may be hearing details of a sensitive nature such as sexual harassment or discrimination and you want to develop a way for your employees to feel comfortable sharing that.
Set up an easy-to-remember vanity phone number with DialMyCalls. Once that is set up, send out a voice broadcast to all of your employees letting them know about the new employee hotline system you have implemented and what it should be used for.
You should repeatedly remind employees that they can remain anonymous when they call. This will encourage your staff to report those important complaints that are going unnoticed by you.
Handling Anonymous Employee Messages
When your DialMyCalls employee hotline receives a new message, you can log in to your account and listen to it. Be prepared with pen and paper to take notes as you listen and save the message for future reference.
If the complaint or suggestion is something that you can take care of easily yourself, such as not enough vending machines or employee parking, do so as quickly as possible. This shows your employees that you are taking the suggestion box seriously and will further open up these lines of communication.
If the complaint is of a more serious nature such as allegations of creative bookkeeping or harassment, notify your company attorney first and then the proper authorities. Don't attempt to do an investigation on your own, and don't make rash decisions based solely on what you hear in a message.
Having an anonymous employee hotline in place will help to make your work environment more harmonious. With the DialMyCalls vanity phone number feature, you are given the ability to protect your employees' interests as well as those of your business.
Send Thousands Of Phone Calls, Text Messages, or Emails Per Minute!