DialMyCalls How To: Wedding Planner Sends Out Mass Notifications via Automated Invitations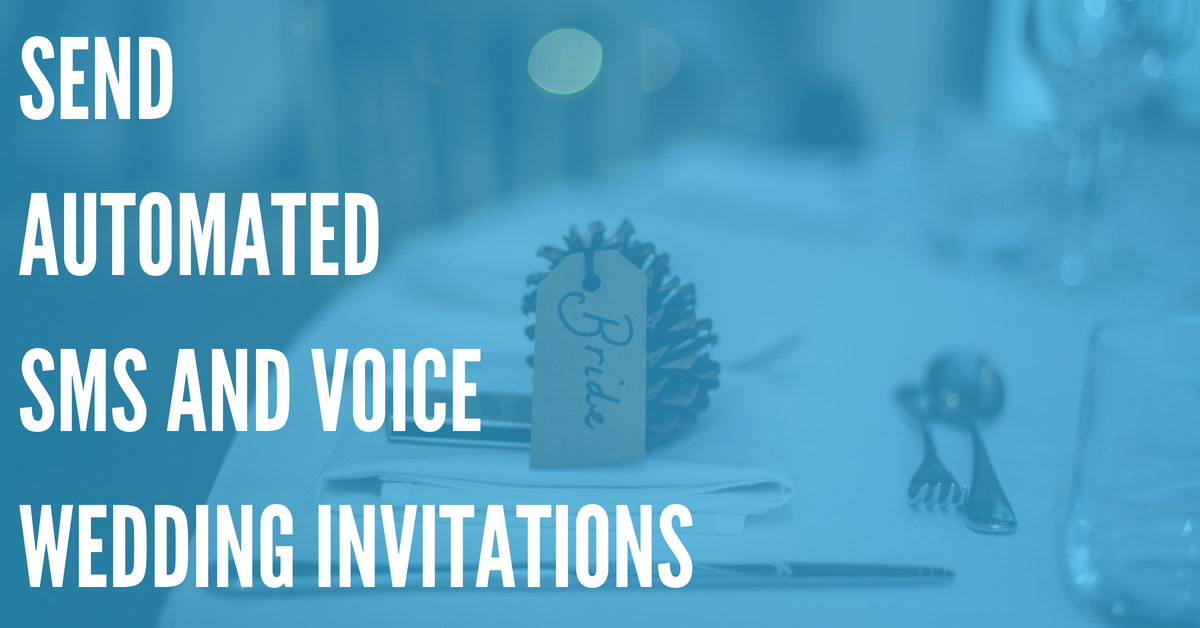 DialMyCalls offers a beneficial tool for wedding planners as they attempt to invite both the bride to be and groom's entire list of friends and family.
A wedding planner probably has one of the hardest jobs on Earth, making sure the bride and groom are all happy on what is arguably the most important days of their lives. On top of seating arrangements, catering, decorations, proper venue, music, cake and let's not forget the bride's dress, the wedding planner has to also invite all of the couples friends and family. Tradition has it that a formal R.S.V.P. invitation will be sent out via mail and the wedding planner will then arrange the seating / food based on the responses. DialMyCalls offers a much more effective system with our automated wedding invitations. How does it work you might ask?
Signing up for DialMyCalls is quick and easy and shouldn't take a wedding planner anymore than five minutes. Once the initial sign-up is complete, you may then import the bride to be and groom's list of phone numbers (friends / family) directly into your control panel via any web browser. From this point, you are going to see just how powerful our mass notification system really is. The bride to be and groom may record a personalized R.S.V.P. voice message which will be sent out to everyone on the wedding planners phone list, instantly. The best part about our automated invitations is the power to receive replies back from all of the recipients. Set up your recording so that it tells the potential wedding guests to press 1 if they are attending, press 2 if they cannot make it and press 3 if they will be attending with a +1. The wedding planner can then login to his/her DialMyCalls account and view the responses immediately; no more waiting on the snail mail to return or get lost!
Star making your job as a wedding planner easier by using our mass notification system to send out automated invitations today!
← Previous Article
Next Article →
Sign up now and try our services for free!
Use the promo code DMCBLOG and get 25 free extra credits