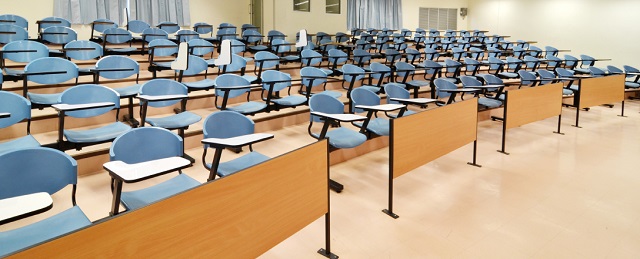 It is nice to think that your students and parents non-payment of tuition was just an oversight, with busy schedules causing them to forget that the tuition was due. Yet the reality is that it should not be acceptable for any educational institutional to have to wait until it is convenient for the parent to pay the expected tuition fees.
The money collected for student tuition is used to cover all the costs related to educating children and young adults. Most likely already earmarked for expenses such as utility bills or new books, schools are dependent on those fees to stay in business and continue education programs. To ensure prompt payments try implementing policies and procedures that will help to keep the needs of your school at the forefront of the parents and students minds.
Be Firm
As much as you may want to be understanding of a families sudden financial troubles, the truth is everybody could tell a true tale of financial woe if they wanted to. As a college administrator you need to be firm and expect payments on time. As much as you want to be flexible, allowing one parent or student to be late could open the flood gates for requests of extensions.
Remember, on top of all the other costs your school is subject to, you also have a responsibility to pay your staff. Every time you are asked to extend a tuition deadline ask yourself if your faculty would accept their paychecks a month late if you asked.
Clearly Defined Payment Policies
Before enrollment a package should be sent out to parents and or students outlining the expectations for tuition payments. These points should be reiterated during enrollment so that there are no misunderstandings. Stress the importance of timely tuition payments, the impact late payments have on the school and what penalties will be imposed if any.
Gentle Reminders
For some people, it does come down to just not having the right amount of money at the right time. To prevent this from affecting your school, remind parents or college students a week before the due date using DialMyCalls' school notification system. The message should be upbeat and understanding, but not apologetic. A simple "Hi, this is Tina from the admin office at Test University. I know everyone has been busy this month so I wanted to remind you that tuition is due next Friday the 31st." The message is friendly, unobtrusive and quick to the point.
Colleges and universities should use tuition payments as an opportunity to develop a sense of fiscal responsibility in their young student body by directing the message to them, not the parents.
Even though your schools main objective is to educate, you do need some form of funding to do it effectively. Be clear of your expectations of payment, enforce your policies and combat expected late payments with an automated tuition reminder and your job as collection agent should become unnecessary.
← Previous Article
Next Article →
Sign up now and try our services for free!
Use the promo code DMCBLOG and get 25 free extra credits