Student Absentee Notification System to Alert Parents of School Absences
When a child is late or absent, send a call or text message to the parents making them aware of the situation. Keep everyone on the same page.
'Student Absent' Message: Combating Student Absentees with Phone Calls, Texts, and Emails
Most children start off their academic careers excited about the prospect of school, but over time that eagerness wanes for some.
Skipping out on school or missing class due to tardiness not only hinders a child's education, it puts them at risk for dropping out altogether and future juvenile delinquency.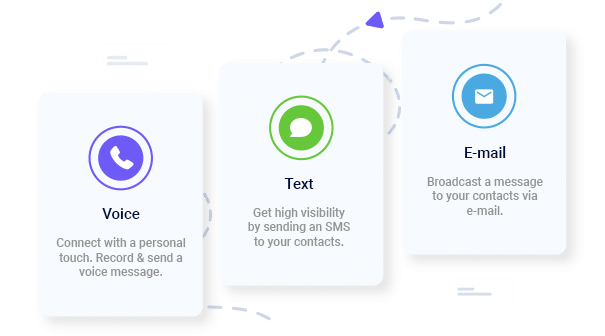 Why Students Are Absent From School
In order to motivate kids to be on time and attend class, it is important to understand why they are missing so much in the first place. The John Hopkins School of Education conducted a survey where they found there to be three main categories of kids who were excessively absent from school:
Those who want to be there but cannot due to an illness, family responsibilities, or even the need to work.
Those who do not want to attend to school because they fail to see the value of it. For them, doing nothing is better than going to class.
In order to help get these kids back to class, teachers and parents need to first figure out which reason is keeping the kids from getting there in the first place.
The Goals to Improve a Student's Attendance
Find the reason behind why a child is avoiding school.
An overall reduction in student absences.
An increase in academic achievements.
A reduction in the number of dropouts.
An increase in parental involvement in dealing with their child's truancy.
Only when school officials begin to address the problems of tardiness and truancy can strides be made to correct it.
Executing Student Absence School Notification Plan
In order to reach those goals, the school and parents will have to work together towards keeping kids in school. To make it happen, they should:
Track attendance with computers. Programs can be installed that will alert the administrator if too many absences from one student are noticed.
Notify the parents. Finding a way around the kids to notify parents when they are missing from school is a major hurdle. It is unlikely that a note sent home will make it into the parent's hands, and school officials hardly have the time to be calling each parent one on one. A phone service like DialMyCalls has an easy-to-use text message feature that will discreetly send a text message to a parent's phone when their kid misses school.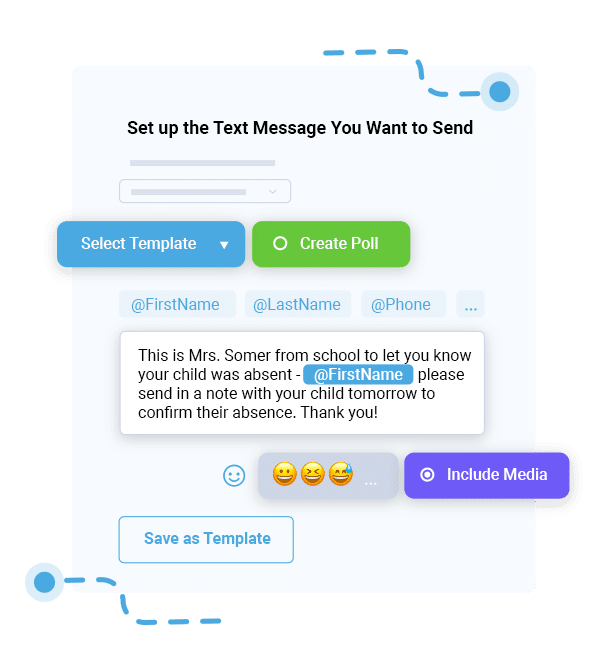 Schedule an intervention. Teachers and parents need to get together with the student to talk together about the absenteeism and how they can work together to fix the problem.
Send Thousands Of Phone Calls, Text Messages, or Emails Per Minute!