Virtual Classroom School Notification System
See why so many virtual schools rely on us to send their students school notifications about deadlines, class information, and important dates.
Manage Your Virtual Classroom With a Mass Notification System
For many years now, adults have been taking advantage of on-line schools and courses to earn degrees and broaden their career choices. It was only a matter of time before this option of Internet schooling would be made available for children.
Now a certified teacher can perform the job that she loves without having to leave the house, and a child can earn their degree remotely.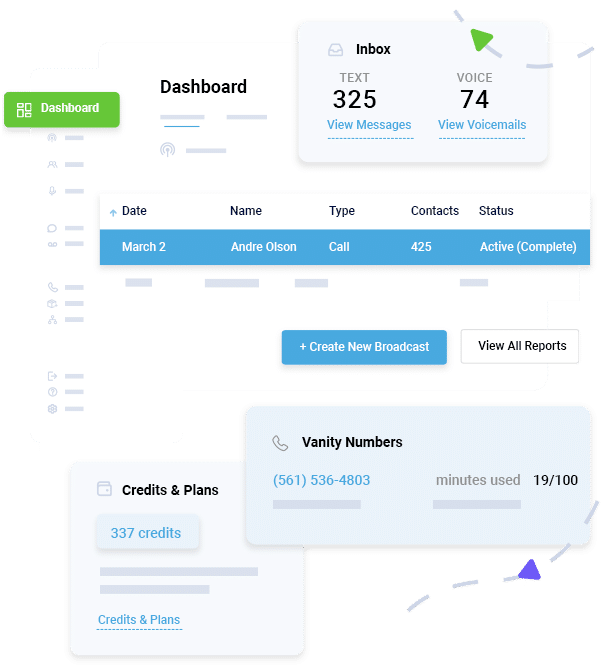 The Freedom to Choose the Right Virtual School
Not bound by the school district their house falls in, parents are able to choose the virtual school they want their child to attend. Educators choosing to teach in a virtual environment have more options too.
With no school boards or unions to contend with, an online teacher can focus on what he or she loves: teaching.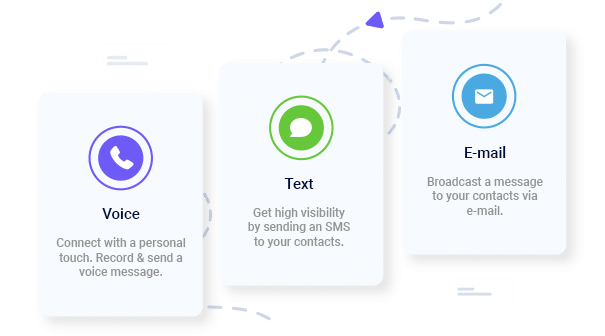 Virtual Classroom Policy & Communication Guide
Just like in traditional classrooms, the teacher guiding a virtual class needs to be managing her class at all times. This can be done in the following ways:
Rules and Policies. Even though the overall environment may feel more relaxed, the virtual classroom will still need rules in order to be an effective venue for education. Turning in assignments on time, showing respect for peers, and participating in classroom discussions are examples of rules that should be enforced by an online instructor.
A Sense of Community. From the child's standpoint, a virtual classroom can feel isolating. Recognize this and foster activities that invite students to interact. Place them in teams for assignments or pit them against one another in friendly competitions. As you nurture their social needs and a sense of community develops, their eagerness to learn will increase.
Timely Feedback. As you expect assignments to be turned in on time, your students are expecting to hear how they did. Grade assignments as quickly as you would if you worked for a school district and post the results for the child to see.
Parental Interactions. Your relationship with the parents of your students is important if you wish to be an effective teacher. Without the ability to send a note home informing a parent of an upcoming assignment or change in schedule, a virtual teacher will have to get creative with communication. Automated voice broadcasts and mass text messaging can be important tools to communicate with your students and their parents.
Send Teacher Surveys Using Automated Phone Polling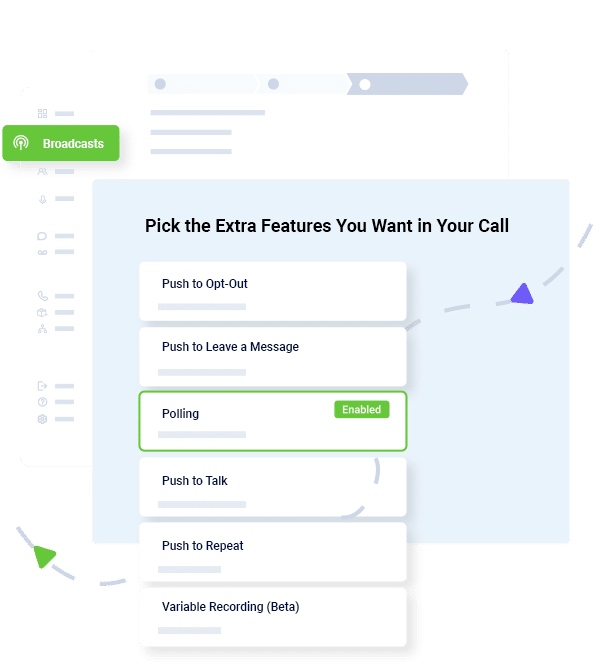 A mass school notification system can also be useful in other ways to stay connected with your students' parents.
DialMyCalls has the capability to send an automated teacher survey using their phone polling feature that will allow you to invite feedback from the parents. Ask a question, set the options for answers and send the message. This way, parents can let you know what they think of the curriculum or how manageable the homework is. You could even use this feature to help you schedule video conferences with the parent.
Adjusting to the virtual school system will take time for teachers, students, and parents. This is a relatively new trend in education that has tremendous potential if managed correctly. Make your time count by communicating with students and parents well with automated school notifications for your virtual classroom.
Send Thousands Of Phone Calls, Text Messages, or Emails Per Minute!