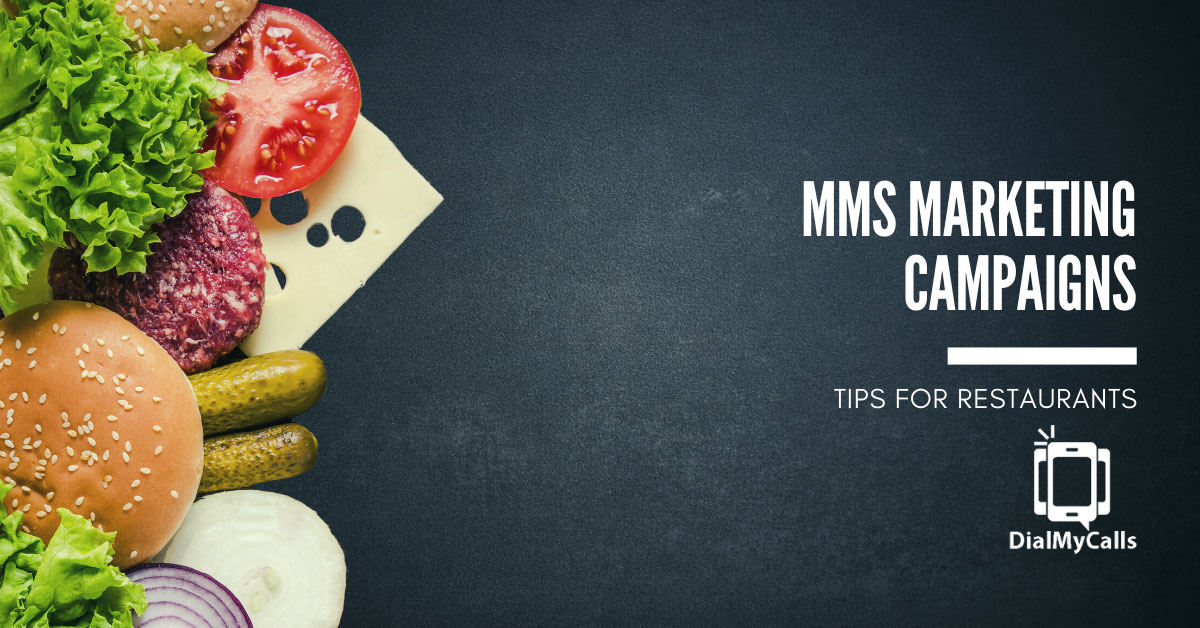 The restaurant business has historically been extremely competitive. Just drive down the main stretch of any town, and you'll be overwhelmed with the choices available. The COVID-19 global pandemic in 2020 hit the restaurant industry hard; in fact, more than 110,000 restaurants and bars closed their doors permanently in that single year. As the world continues to cautiously open back up, it's more important than ever to use MMS and SMS marketing for restaurants to capture market share, engage with customers and prospects, and encourage long-term customer loyalty.
By using MMS and SMS marketing for restaurants, eateries tap into easy-to-use and affordable channels that are some of the most effective ways today to stay at the forefront of your prospects' and customers' minds. Doing so strengthens your brand loyalty and maintains the ever-important engagement that drives business.
What's the Difference Between SMS and MMS Marketing?
Before we dive into the details of how MMS and SMS marketing for restaurants can help build your business and tips on how to create an effective program, it's important to understand the differences between SMS and MMS marketing tools.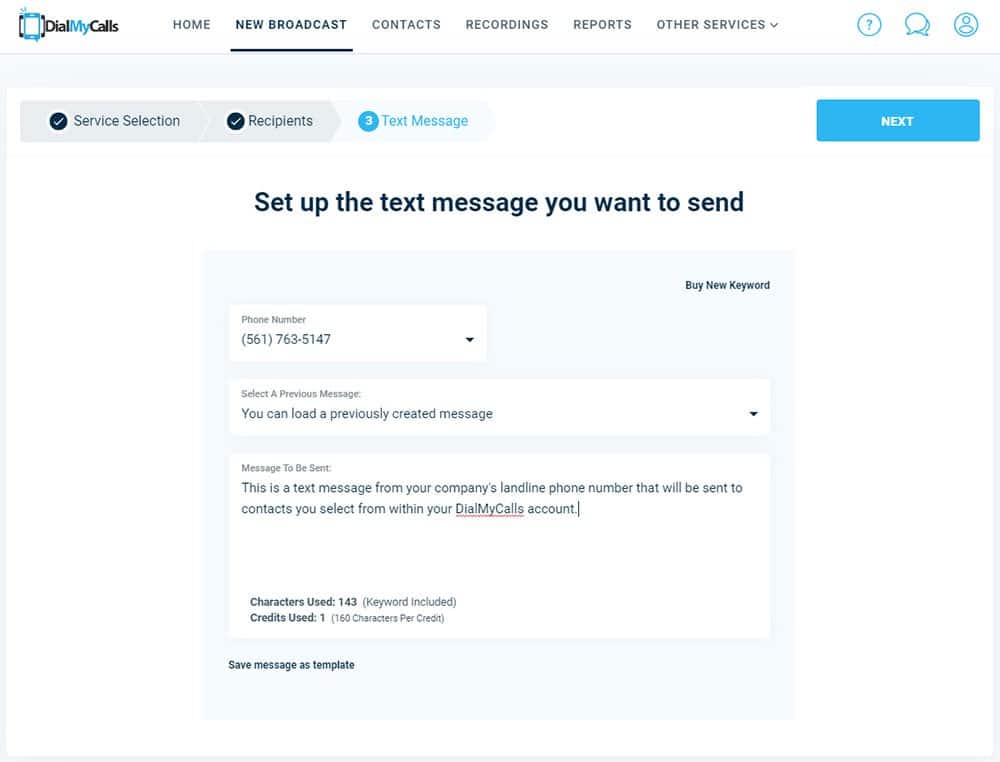 SMS text marketing for restaurants is built around what the average person thinks of when considering the definition of a "text message." SMS text messages are limited to 160 characters, which means it's ideal for sharing coupons, pushing time-limited offers, and sending reminders. The clear and concise nature of an SMS text message must focus on conversion and can be used more frequently to connect with a restaurant's prospects and customers.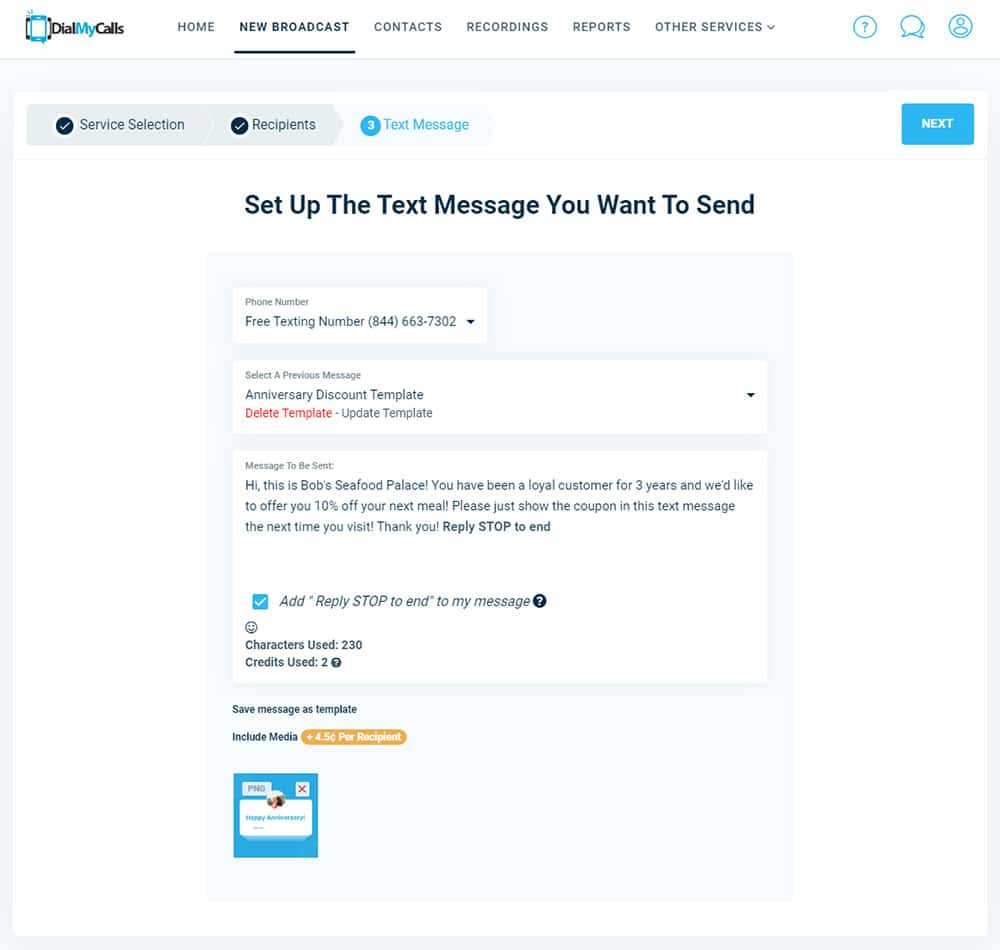 MMS restaurant marketing, on the other hand, provides more detail both in terms of text and visual elements. MMS messages typically incorporate images or videos, and text limitations are increased to 6,000 characters. MMS marketing is engagement-focused in addition to reaching for conversions. With society becoming more visually focused every day, MMS marketing can be an excellent way to draw your customers and prospects into your restaurant's brand and culture.
How to Know if MMS & SMS Marketing are Right For Your Restaurant
In order to determine whether MMS and SMS marketing for restaurants are right for your particular business, you'll want to have a good understanding of your typical clientele, where you are in your branding and marketing process, and your specific restaurant's goals and objectives.
Although both SMS and MMS text message marketing for restaurants are often a good and affordable addition to just about any overall integrated marketing program, they can make more of an impact in some than others. For example, roughly 42 percent of millennials check their phones more than ten times per day, making it more likely to catch this target audience before lunch or happy hour the same day. Although the vast majority of people own smartphones today, the older generation may not use texting quite as frequently as those growing up with the technology around them.
If you are a relatively new restaurant, you may not have built a subscriber list, which is critical to executing a strong SMS or MMS restaurant  marketing program. Remember that you need to receive explicit permission to send marketing text messages to your subscribers. If this is the case, you may want to back up and start by establishing that subscriber list through different complementary marketing campaigns focused on soliciting customers and prospects to opt-in to your marketing list before launching your text marketing for restaurants program.
One good way to build your subscriber list is by using tabletop displays at your restaurant. You can offer discounts to customers in exchange for opting-in to your subscriber list. Just publish an appropriate keyword and a short code along with the offer, and you'll begin building some customer loyalty.
Prospects can be enticed with a special deal to come in for the first time in a similar way. Publish another keyword and short code in your print or billboard advertising, on your websites, in your email campaigns, or any other place you reach out to the public.
MMS & SMS for Restaurant Promotions
One of the best ways to use MMS and SMS marketing for restaurants is in the area of promotions. Here are some great ideas to do just that:
New Restaurant. If you can create buzz about a brand new eatery before doors actually open, you'll be far ahead of the game. Encourage prospects to opt into your subscriber list through complementary campaigns, and then use text message marketing for restaurants to countdown the days to the grand opening. Be sure to offer a special discount to your first patrons!
New Menu Item. Remember that those who have shared their contact information should be treated well. Give this group a sneak-peak to any new menu items or specials your restaurant offers so they can be the first to try the newest addition.
Special Deals. Make it a point to send regular coupons or discounts to your restaurant text clubs. Such deals will encourage additional subscribers and help you retain the ones you already have.
Entertainment Announcements. If your restaurant offers light entertainment, restaurant mobile marketing can be the perfect way to announce who will be performing on a particular evening.
Off-Peak Hour Specials. Both SMS and MMS messages can help restaurants increase traffic during slow periods by offering special promotions during those off-peak hours. For example, discounted desserts can be offered on a rotating basis between the hours of 2:00 p.m. and 4:00 p.m. on weekdays.
Delivery Services. If your restaurant delivers, be sure to text special discounts during particular delivery times. For instance, if you're located in a business district, you may offer free delivery over the lunch hour.
Catering Services. Those restaurants who provide catering services may want to use SMS or MMS marketing to drum up additional business. Build a separate subscriber list of event or office planners, and be sure to offer value-adds when it comes to feeding participants at their next gathering. Have planners text restaurant when they are ready.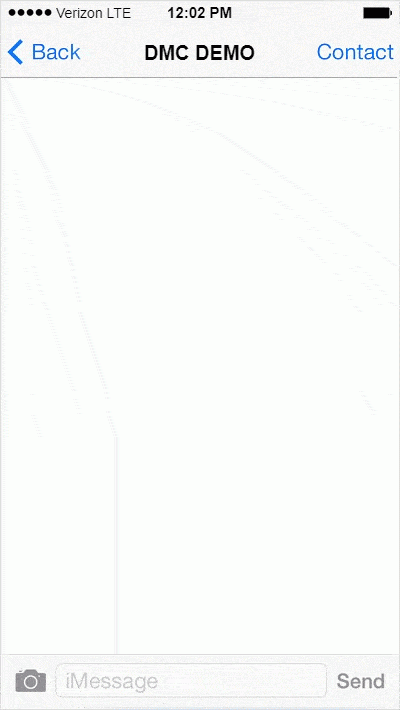 MMS & SMS Marketing for Reservation Reminders
If your restaurant accepts reservations, SMS and MMS communication channels can be a perfect way to automate that sometimes cumbersome system. For example, subscribers can be invited to quickly and easily make a reservation through a text message and receive an automated confirmation.
As the day and time gets closer, you can schedule regular mobile reminders with an easy-to-use link for changing or cancelling that reservation. These reminders can help you reduce the number of no-shows to your restaurants, freeing up tables for other patrons that arrive during that time.
For restaurants that do not accept reservations, text messaging can be an excellent way to manage call-ahead seating or a backlog of waiting patrons during a busy period.
Restaurant MMS & SMS Marketing Best Practices
When it comes to best practices for MMS and SMS marketing for restaurants, you'll want to remember the basics first:
Concise messages. Keep your messages clear, concise, and to the point. Although text messages are nearly always opened, you'll have just a few seconds to communicate your message.
Clear CTA. Be sure you include a clear call-to-action so subscribers know what you want them to do. These can include making a reservation, coming in for a meal, redeeming a coupon, or completing a survey.
Timing. As the old adage goes, timing is everything. Be sure to run your restaurant mobile marketing at times appropriate for your messages. Sending a special lunch deal around 9 a.m. might be ideal, but wait until afternoon to promote a happy hour special.
Frequency. No one likes to be spammed with text messages. Be sure you don't message more than a couple of times a week. At the same time, be sure to reach out to subscribers regularly so you stay top-of-mind.
Special Patrons. Remember that those individuals who have opted into your subscriber list should be treated specially as part of restaurant text clubs. These are your long-term customers who will not only return frequently but can be a promotion engine within their own personal and professional circles. Treat them well.
How DialMyCalls Can Help Your Restaurant's SMS and MMS Marketing Efforts
If you're ready to embark on creating an MMS and SMS marketing for restaurants program, the first thing you'll need to do is to select an online partner. DialMyCalls offers a suite of features that can help you build an effective, affordable, and easy-to-use MMS and SMS marketing program.
Whether you're building a subscriber list from scratch or importing contact information from another source, DialMyCalls can help you segment your subscribers for targeting marketing efforts. Place your prospects on one list, customers on another, and catering clients on a third. Then, simply create an SMS or MMS campaign to reach out to each of these audiences on a regular basis to encourage engagement and conversions.
It's free to sign up for a DialMyCalls account, and you'll also be able to use the service for a free trial period to see how it can contribute to your restaurant's marketing campaign. Give it a try today!