SMS Marketing Services to Increase Your Business Outreach Efforts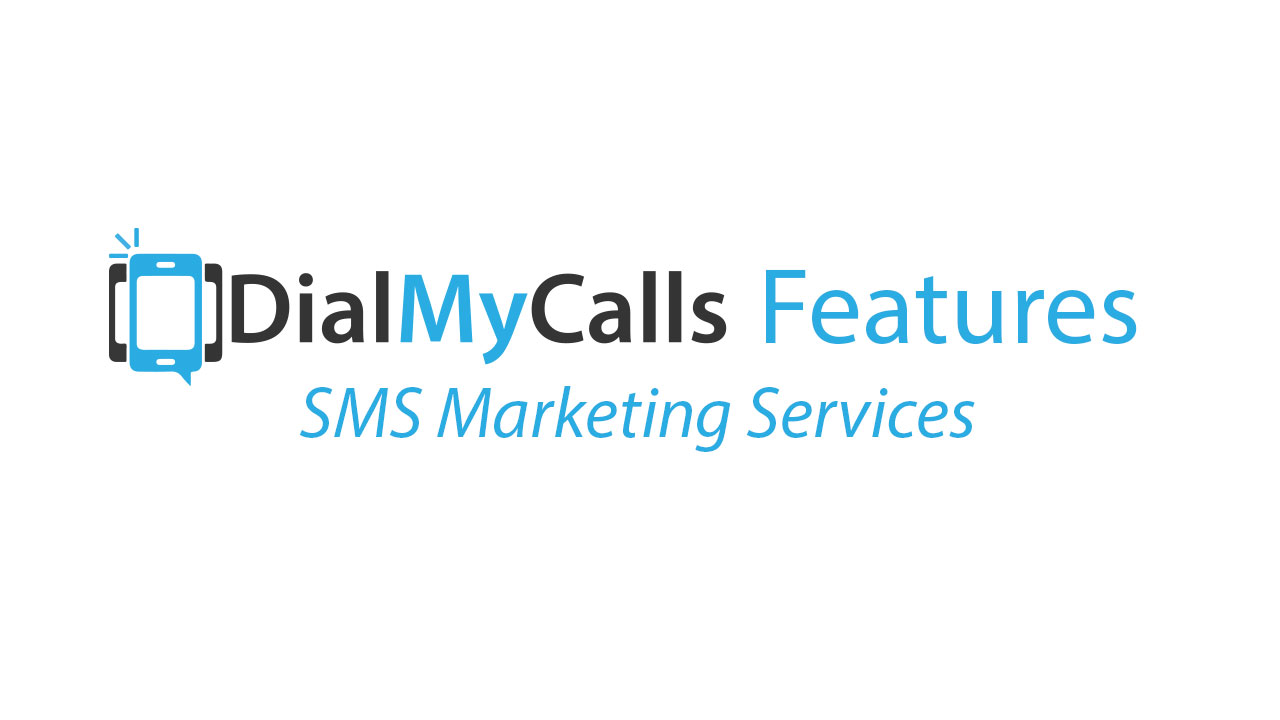 SMS Marketing Services
SMS marketing services play a vital and unique role in the modern marketing landscape. Learning why texting is so important and how it can benefit your own marketing plan is key to success for your business or organization.
Traditional marketing techniques have their place, but marketing must change as day to day communication changes for the world at large. The fact of the matter is that the vast majority of a business or organization's audience communicates primarily via cell phone.
A SMS marketing service allows you to reach your audience in a way that they will see and understand. It allows you to build trust, stay engaged, and maintain relationships—all without breaking the bank.
Here, we dive into what a SMS marketing service is, why it's so effective, what benefits they can provide, and how to best make use of them. We hope to serve as a starting point for your decision-making and help keep you better informed about what type of SMS marketing is best for you.
What Is a SMS Marketing Service?
SMS marketing, simply put, is marketing done via text messages. SMS marketing can refer to a whole list of different functions that can be accomplished via SMS messages.
Usually, an organization's audience has opted in to these messages in some way. Whether that's checking a box on an online form or speaking directly to a business's representative, an audience member has expressed their interest in receiving communication from the sending entity.
Most successful organizations and businesses today make use of creative SMS marketing techniques to form and maintain positive relationships with their audiences. It's not always a matter of a single text message. More frequently, SMS marketing services play a role in a much larger and more developed marketing campaign.
While they require that recipients have mobile phones, they don't necessarily require the same from the sender. Bulk SMS text messaging software is often available and used on a desktop computer, making it a simple tool for marketing teams already working collaboratively in an office.
Overall, mass SMS software is a more cost-effective and personalized way to communicate with an audience. It is a modern marketing technique that has already proven its worth to the marketing arena.
SMS Marketing Services for Businesses and Organizations
It may seem vague to say that SMS is an ideal marketing tool for businesses and organizations, but its use is so widespread that it's hard to be more specific.
A SMS marketing service has applications in many areas, including:
Accounting
Schools and daycares
Churches and religious organizations
Nonprofits
Sports leagues and teams
Healthcare
Property management
Real estate
Staffing and employment agencies
Event planners
Of course, different types of organizations use SMS marketing services in different ways. An SMS notification service for business promotions may be a tuition reminder for schools. Text message SMS real estate marketing may involve sending out recommended listings to buyers, while healthcare providers may send out text messages with health tips or new research results.
Overall, SMS marketing can cover a wide variety of tasks in a wide variety of industries. For example, text messages can be used to:
Seek and gather customer feedback.
Provide updates on new products, locations, or services.
Remind customers that you're there with a friendly birthday reminder or holiday greeting.
Reach out to new clients about their goals or interests.
Schedule time to speak with clients or donors one on one.
Prompt and collect donations for your nonprofit or contributions to your Kickstarter.
Send coupons or discount codes to draw traffic.
What's important is to find the specific ways in which SMS marketing best fits into your organization's marketing plan. It's rarely the same for two businesses.
With such widespread uses across so many industries, it can be overwhelming to jump into the world of SMS marketing services. However, the key is knowing the field. The information presented here serves as a crash course in what's available so that you and your team can decide what's best.
SMS Marketing Software in Action: An Example
It can help to look at the specifics of how SMS marketing is used in different industries.
Take, for example, real estate. There's a lot of marketing that goes into real estate transactions. Individual realtors or real estate agents as well as those selling homes can use text messages to market their product or service.
Consider a real estate agent showing a home during an open house. An interested couple signs up to receive text messages from the agent despite choosing not to pursue the sale of that particular home.
If the agent wants to build a trusting relationship with the couple, they could send a message like this:
Are you interested in more homes like 123 Cherry Ln? We're showing 3 similar homes in the area this weekend. Follow the link below for more information.
This text message lets the potential clients know that messages from this agent or agency are specific to their interests and needs. They learn to trust that it's not a waste of their time to receive messages from this agency.
If instead the couple decides not to buy a house at all at this time, the agent likely still wants to keep their name fresh in the client's mind. They may send a message like this:
Happy fall, Jillian! Visit our blog to read our most recent post on ways to winterproof your house before winter weather arrives.
Even if the clients aren't currently in the market for a new home, they're receiving valuable information from the agency and are more likely to think of them when they do decide to move.
Benefits of Bulk SMS Marketing Services Using DialMyCalls
We believe that any conversation about SMS marketing isn't complete without mentioning DialMyCalls.
DialMyCalls is user-friendly, affordable, and easy to adapt to your organization's or business's specific needs. Free bulk SMS marketing may sound too good to be true, but starting out with DialMyCalls can provide you just that.
Like other SMS marketing services, DialMyCalls can actually be used to communicate in a variety of ways: mass text messages, voice broadcasts, and email blasts. However, as we focus on SMS marketing services, DialMyCalls provides three primary benefits via these texting services—reach, consistency, and organization.
Utilize SMS Mass Text Messaging to Reach All Your Contacts at Once
The benefit of the reach of text messages is that the more people you can reach simultaneously, the more communication you can accomplish and the more time you'll have.
Consider the difference between a single text message sent to a contact list of 600 people and the same message conveyed in a phone call to each of these people. There are many differences.
The most obvious difference is time, because it takes much longer to make several hundred phone calls than it does to type a single message and select a contact list. Additionally, there's no need to call someone back who didn't answer or field phone calls from those who forget the information conveyed.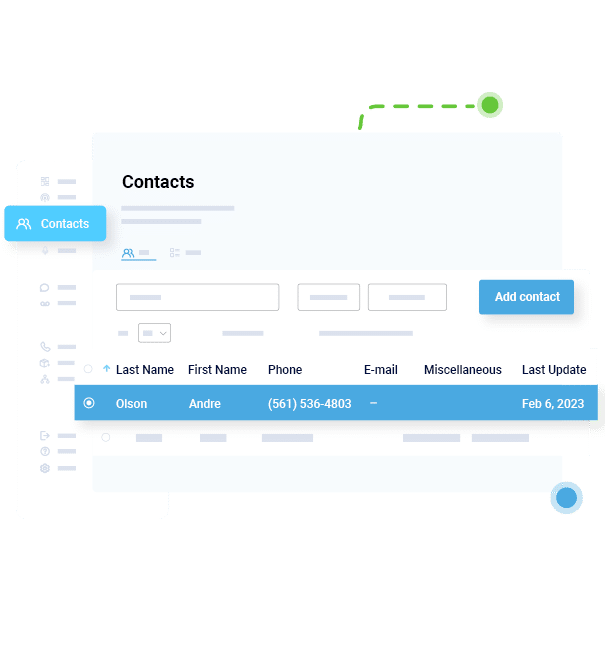 What's more, the message remains consistent across each recipient and every recipient immediately has an avenue for further communication if needed.
The vast majority of the population owns and uses cell phones. There's little room for user error in getting the message across, and the message doesn't have to be location-specific (like those conveyed on more traditional marketing methods such as billboards).
DialMyCalls allows you to reach just about anyone at just about any time, saving you time, effort, and worry with its SMS marketing platform.
Engage With Previous, Existing and Potential Customers and Members
Consistency refers to the fact that SMS marketing services like DialMyCalls can be used across the board. It's just one tool, but it can be used in many ways.
For example, text messaging can be used to identify and stay in contact with previous clients or members. This demographic is important to the marketing team because they're likely to share their experience, positive or negative. SMS messages asking for feedback and checking in can make sure that this feedback is positive.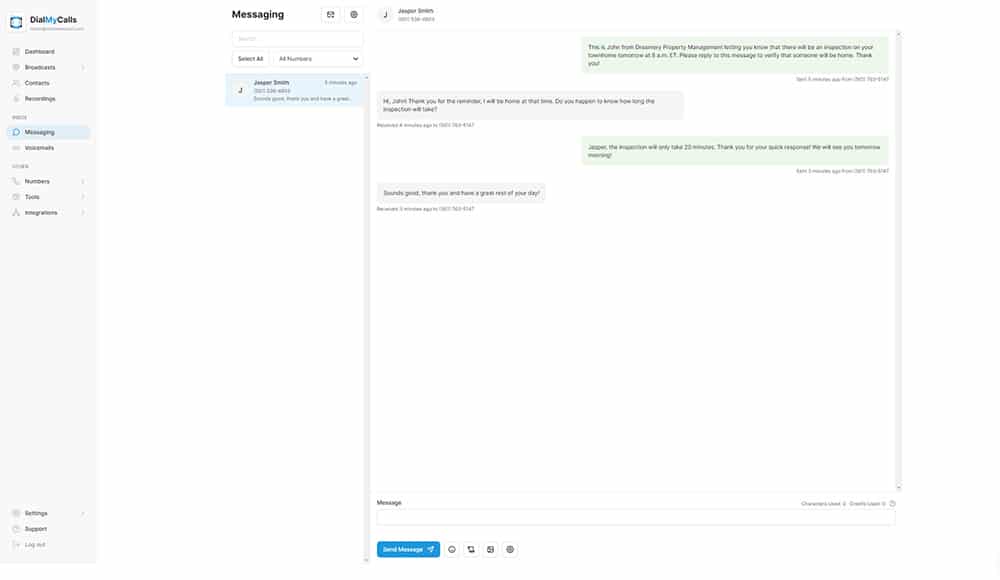 Existing customers are an important base as well, because they're the ones spending money or time on your organization. SMS marketing can be used to let these customers know about discounts, sales, and new products in which they may be interested.
Potential or future customers can learn to trust in a business and its products when they consistently receive relevant and useful SMS marketing messages.
All of these demographics can be reached at any moment. This communication can become a staple of relationships with all demographics, giving you a constant idea of what each group needs or wants most from you at the business.
Verify Your Messages Were Received
Organization is made easier when your SMS marketing services or SMS marketing program does all the work for you. DialMyCalls helps compile and analyze responses from message recipients, saving the sender time and effort.
These features mean that when using DialMyCalls, you can keep track of who has or hasn't received, read, or replied to a message. This takes the guesswork out of follow-ups and lets you know what types of messages are most effective or elicit the highest response rate. In turn, this frees up your marketing team to spend their time and effort on the creative side of marketing.
DialMyCalls is an ideal tool for marketing teams hoping to free up their time from the tedium and focus on the bigger picture.
Try Our SMS Text Marketing Platform for Free!
DialMyCalls makes SMS marketing an achievable, affordable, and worthwhile tool for marketing teams in all industries. There's no reason to think your organization can't benefit from improved reach, consistency, and organization.
There's nothing to lose and much to gain by trying DialMyCalls now. When you create an account, you'll receive free credits towards trying out our mass messaging and voice broadcast options.
Consider the benefits of SMS marketing for your business or organization, and act now to increase your success while decreasing your effort.