Scout Troop Nonprofit Notification System
Send an automated voice broadcast or mass text message to all troop parents in seconds. DialMyCalls is used by countless Boy Scout and Girl Scout troops to keep parents informed of important information such as meeting changes, event reminders, and much more.
Group Messaging To Effectively Communicate with Your Troop
Your position as a troop leader for your Boy or Girl Scouts is an important one. Not only are you responsible for the physical well being of your young scouts, you are working with them in achieving goals that allow for learning important skills and values.
Leading a scout troop is an involved under taking that requires a great deal of time and patience on your part. Make your job easier by cutting down on the time you spend with the administrative portion of your role.
The portion of your time spent communicating announcements to the parents of your troop can be better spent on organizing your meetings and planning trips. When you use DialMyCalls to relay your messages you are maximizing your time by streamlining your communications.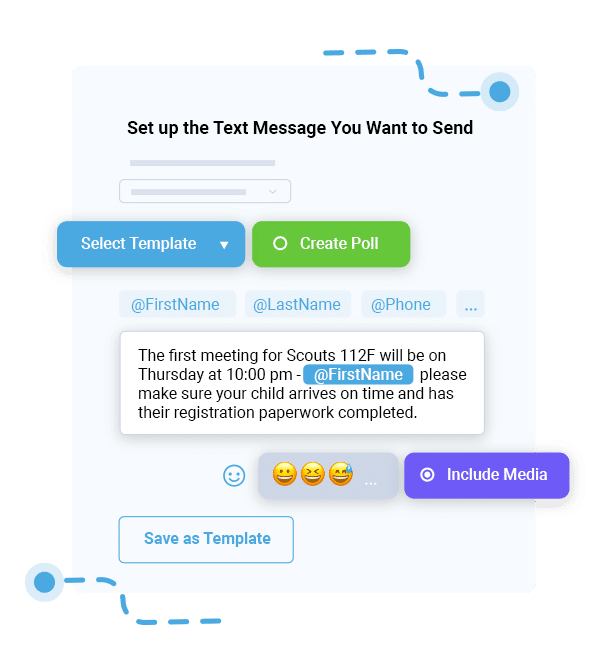 DialMyCalls is an easy-to-use mass notification service that can provide you with all you need to stay in touch with your troop's families and keep them informed of your activities. You only need to log in and create your message and in just a few minutes all of the parents will have received your important update.
You can use DialMyCalls for normal communications such as upcoming fundraisers or planned outings. While you may tell the youngsters in your troop to tell their parents about your plans, that message may be forgotten.
When you use DialMyCalls, an automated phone call or SMS text message is sent to the parent's phone. You can track who has received it using the detailed broadcast reports that are available in your account.
Mobile App For Scout Communication
The features that DialMyCalls offers can also be used when you are with your troops. If an emergency arises or pick-up plans suddenly change, you can let parents know instantly.
Download the free DialMyCalls app and you can alert the parents of your troops even when you're away from your computer.
Send Automated Phone Polls To Your Scouts
You can use DialMyCalls' telephone polling to gauge how receptive the children are to your program by sending a questionnaire out to the parents. Create a voice message asking them key questions about their child's experience in your group. Use multiple choice answers so that the parents need only press a key on their phone to respond.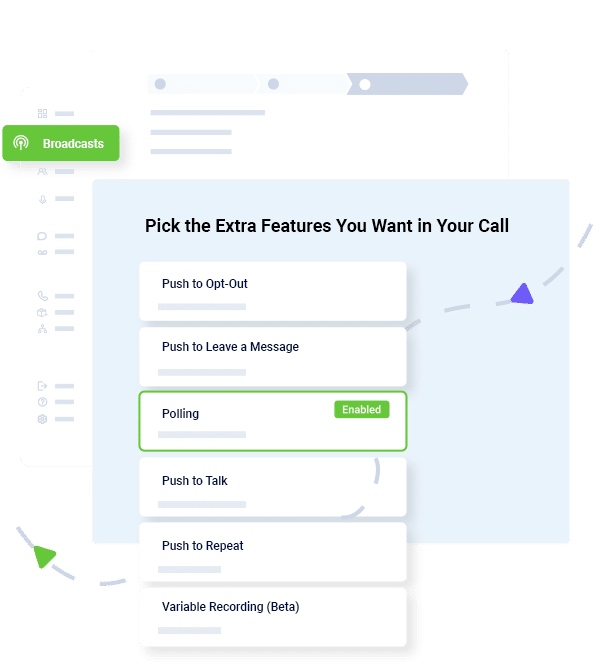 The survey results are displayed in your message report which is easily accessible. Here you can learn which parts of your scout program are being praised and where you could show some improvement. This will help in strengthening your troop and improving on the children's overall experience.
Boy and Girl Scout organizations have a long-standing reputation as a positive program for the development of young children. You have taken on a big responsibility by agreeing to help carry on that tradition. Use your time to nurture the kids in your troop, not on communication – and let DialMyCalls make communication efficient and effective with automated nonprofit notifications.
Send Thousands Of Phone Calls, Text Messages, or Emails Per Minute!