Search And Rescue Nonprofit Notification System
During search and rescue missions, it's critical to keep everyone updated with the most recent information. Since almost everyone has a cell phone these days, sending automated phone call and text message updates can be a great ideal — and it's never been easier with DialMyCalls' nonprofit notification system.
Emergency Nonprofit Notification Systems for SAR Teams
Search and rescue (SAR) teams are invaluable in the hours following a disaster or in the recovery of a missing child. When scouring a large area in search of a person or persons, communication amongst the volunteers is critical. Updates need to be relayed immediately.
Reinforce your SAR efforts by implementing a seamless emergency notification system that works quickly when time is of the essence.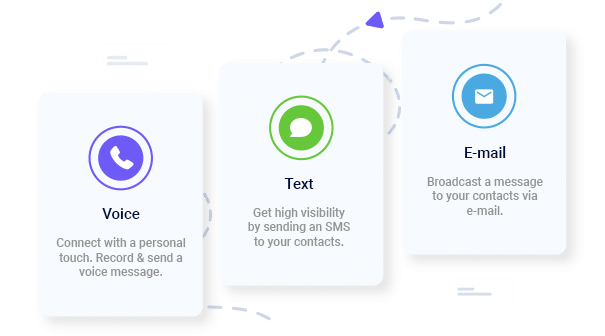 During an incident that requires the special services of a SAR team, a precise communication system that is able to quickly and quietly update the searchers can be critical to saving lives. DialMyCalls provides the exact service your volunteers need to stay up-to-date and connected.
There is no time to spare when you need to gather your forces and get into position to begin a search. When you broadcast a message to your SAR team you ensure that everyone knows the urgency of the situation. You can put all of the location details into one quick automated phone call or SMS text message instead of wasting time trying to contact the SAR team individually.
Easily Set Up Your Emergency Notification System
DialMyCalls' nonprofit notifications system is easy to set up and even easier to use.
There are no special hardware installations or software downloads needed for your computer. Instead, your account is accessed online where you can record your messages and store your contacts. You can even utilize the DialMyCalls services while out in the field, by downloading the easy-to-use mobile app.
Your team's objective is to locate a missing person or persons in what is sometimes a chaotic scene. DialMyCalls' objective is to make your mission as easy as possible by providing you and your team an effective way to stay in touch.
To set up your DialMyCalls account all you need to do is create your own database of important contacts. When an emergency arises, you simply:
Log in
Record a voice message or create an SMS text message
Send the message
Within seconds the message is sent to the phones of your volunteers and you have gathered your task force with very little effort.
Having the right tools on hand is critical during an emergency, not only to aid your mission in rescuing as many people as possible but also in keeping your team of volunteers safe. The areas you are working in are often less than ideal and you need to not only be focused on the job at hand, but also on keeping track of your volunteers. DialMyCalls' nonprofit notification system can help you do that by enabling you to have everyone check in periodically.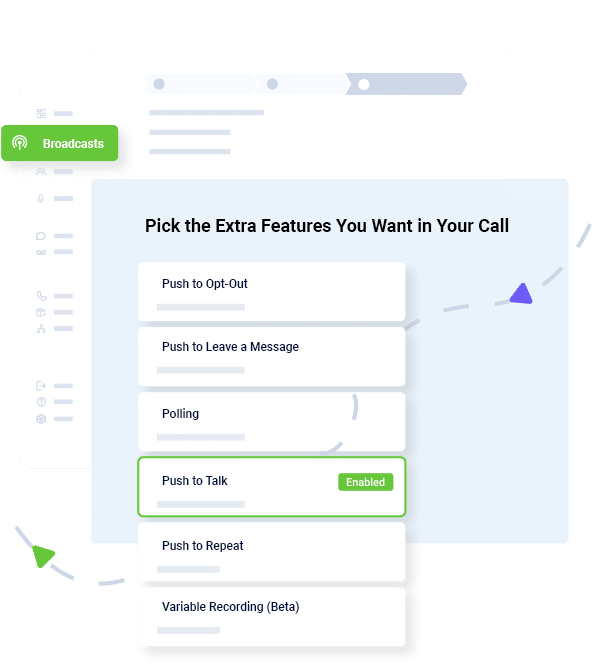 Use our Push-To-Talk feature to send a message that requires a response back and you will quickly have peace of mind in knowing that none of your searchers have gotten lost or been hurt. All they have to do is push the button and they are put back in touch with you.
The job you and your SAR teammates do is a critical one that requires organization and communication. Let DialMyCalls facilitate your work by streamlining the communications in order for you to focus on keeping people safe.
Send Thousands Of Phone Calls, Text Messages, or Emails Per Minute!