Nonprofit Communication System
Keeping your nonprofit members in the loop is a time-consuming process. See why so many nonprofits use DialMyCalls to send phone call / text message alerts to all of their members, keeping them informed of events and important information.
Automated Phone Calls For Nonprofit Communication
If you are running a nonprofit organization, you need to find a way to maximize your time and resources in order to maximize the positive effect your program can offer. One way to do this is by streamlining your nonprofit communication needs with an automated nonprofit notification system.
Implementing a comprehensive nonprofit communication strategy will greatly benefit your nonprofit organization. DialMyCalls makes this possible in a simple and cost-effective way. Without any hardware or software installations, you can access your personal account and be in touch with your important members and administrators in just minutes.
Simply set up your DialMyCalls account and input your contacts' information into the web-based notification system. When you have important information to relay or a call for action to fulfill, record a voice message or create an SMS text message and send it to your contacts.
Your constituents get your message in minutes, allowing you the time to attend to all of the other important matters that are a part of your organization's day-to-day needs, leaving your nonprofit communication safely in someone else's hands.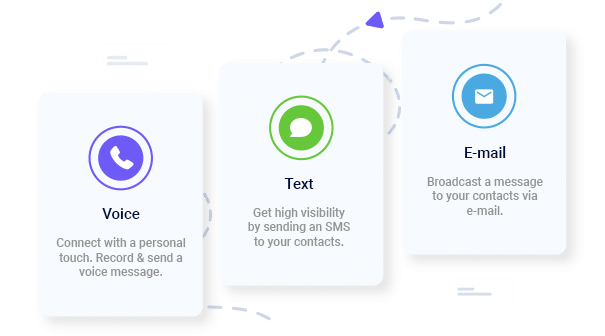 Flexible Nonprofit Communication System
What makes DialMyCalls such a perfect communication tool for your nonprofit organization is its flexibility.
When you want to convey a personal message of gratitude to your contributors or staff you can do so with a phone call. When you need help with a task or an emergency arises you can convey that urgency with an SMS text message that lets your contacts know that this message is of utmost importance.
Even in situations where you only want to send a message to your administrators asking for feedback about an event or suggestions for a fundraiser, you can separate them in your contact list and direct that the message only be sent to them.
This will come in handy when you need to arrange meetings with your administrators. With busy schedules and long lists of goals to accomplish, it can be difficult to directly contact each administrator. With DialMyCalls you can send a message with meeting details. You can even track who has received your message from the detailed broadcast report, which gives you a review of each phone call or text message you send. You can easily see here which contacts may have missed your call or text and try to reach out to them personally.
Nonprofit Push-To-Talk Calling Feature
Another feature that will help you stay in close contact with your administrators is the Push-To-Talk option.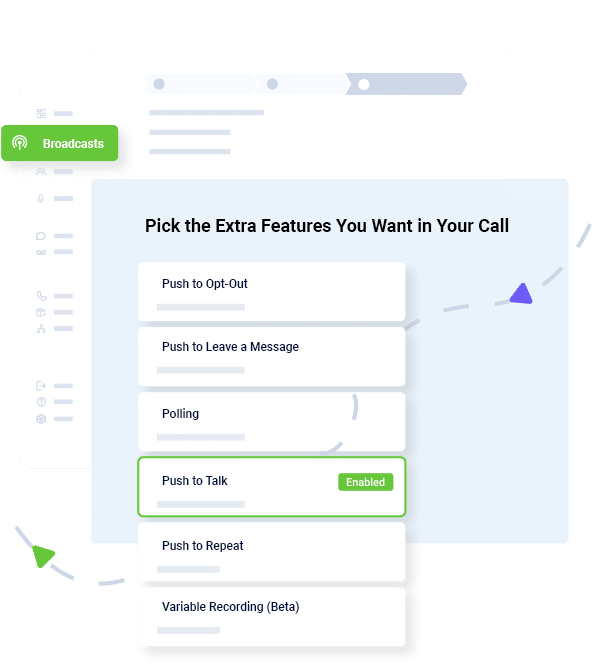 If you need to hear from them personally, your automated phone call will instruct them on how to respond to you. With the push of one button, DialMyCalls reverses and puts their call through to whatever phone number you wish. This saves you the hassle of trying to reach each contact yourself. One message and they all are made aware that you need to speak with them and a convenient way to do it.
You will find that once you have an effective communication method in place for your nonprofit organization, your aims and goals will be easier to accomplish. There is a lot of strategy that goes into keeping your organization running, which makes an effective communication tool a must.
Send Thousands Of Phone Calls, Text Messages, or Emails Per Minute!