Automated Messaging Systems for Social Clubs & Community Service Organizations
See why countless social clubs like Knight Of Columbus, Elks, Rotary, and so many more are using DialMyCalls to send phone calls and text message to their members. Keep the members of your social clubs and community service organizations in the loop with our easy-to-use message sending system.
Keeping Social Clubs and Community Service Organizations Organized
Although considered to be social clubs, organizations such as the Knights of Columbus and Elks are often also community service organizations. Many are involved in offering volunteer services and planning fundraising events to better the community they are a part of.
As a leader of a social club or community service organization, you already know the challenge of staying in touch with your members to encourage participation. Let DialMyCalls assist you by providing a web-based notification service that can keep you connected with your entire organization.
Elk Clubs, Masons, Rotary Clubs, and the Knights of Columbus have all acted as community service organizations for decades. As a result some of the resources that you are using may be outdated. If your club is still reliant on a phone tree to relay its messages, then you are not effectively communicating.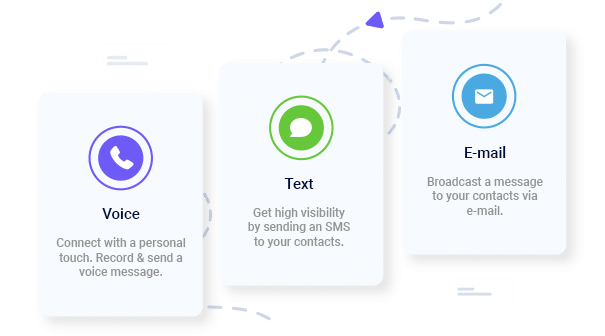 Simplify Club Communication with DialMyCalls
Incorporating a modern communication system like DialMyCalls into your community service organizations or social clubs is simple. There's not even any software or hardware to install. Just open your account and begin loading your members' contact information.
When the time comes that you need to let everyone know that your meeting plans have changed, you simply:
Log into your account
Create a message
Select contacts
Send your broadcast
Within minutes, DialMyCalls has helped you accomplish what would have taken a phone tree hours.
You can use the communication tools that DialMyCalls provides for dozens of different scenarios:increase your attendance by sending out reminder messages before a meeting or use an SMS text message that simply states the date and time of an upcoming meeting and the importance of member participation.
With contact information already stored in your account, you can quickly reach all of the members of your social clubs or community service organizations.
A large part of your responsibilities as a leader revolves around planning events for your group, whether it's a social club or a community service organization. You can make this easier on yourself by using DialMyCalls to ask for volunteers in planning and setting up these events. Ask for direct contact from members who are available to help using the Push-To-Talk feature.
Push-To-Talk allows you to send a message asking for a response back from anyone who is available. They are prompted to push a number on their telephone keypad which directs them right back to you or to any number that you assign. This allows for direct communication with your members when you need specific help with a task.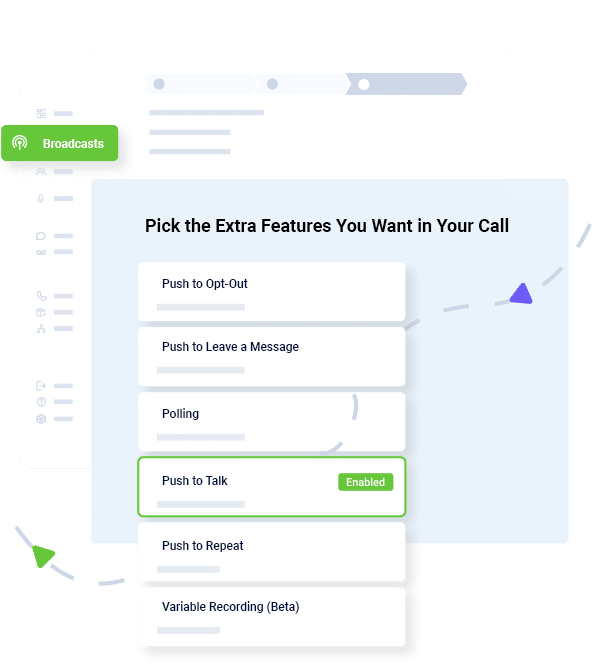 Plan Social Club Events with Automated Phone Polls
Another tool to further assist in you in your event planning is the DialMyCalls telephone polling option. With this option, you are able to ask questions in your message and invite the members to answer back using their phone's keypad.
Ask about the types of outings or events they would want to see from the group or what kind of fundraisers would garner the most interest. You can track the results in your account's message report. The answers given are displayed easily so you can see exactly what your group's expectations are.
It is not easy to sustain the long-running traditions that groups like yours depend on in this modern world. When you incorporate an innovative communication system into your social clubs or community service organizations, you are able to keep those traditions going by encouraging member participation.
Send Thousands Of Phone Calls, Text Messages, or Emails Per Minute!