Customer Support
The DialMyCalls staff pride ourselves on top-notch customer service which is why we are thrilled to be open 7 days a week. During our regular business hours you can reach one of our representatives by phone, email or live support chat.
DialMyCalls is open seven days a week and below you can find our hours of operation as well as the methods in which you can contact us: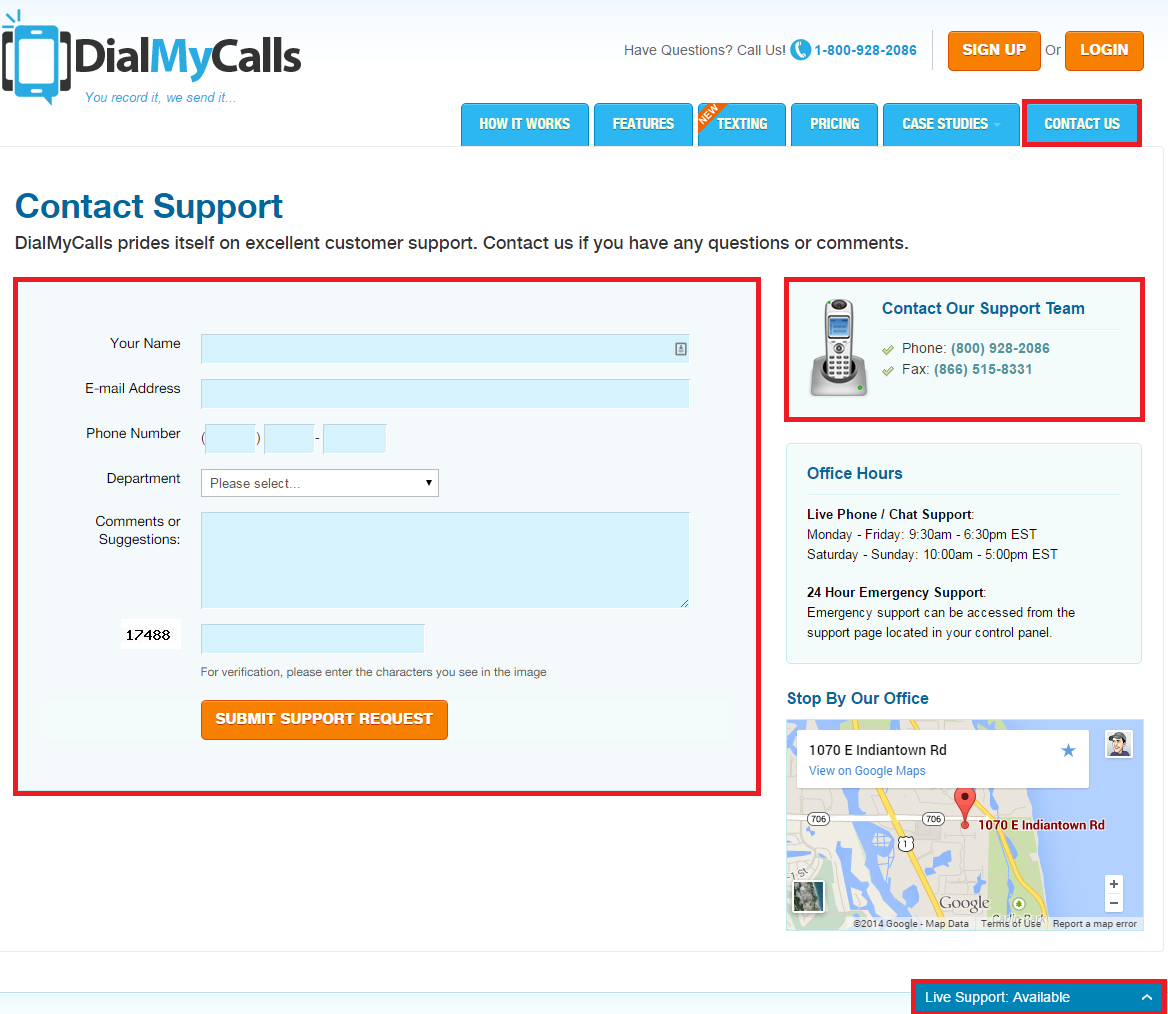 Hours of Operation: Monday through Friday we can be reached from 9:30 a.m. – 6:30 p.m. ET and on Saturday and Sunday from 10:00 a.m. – 5:00 p.m. ET.
Live Phone Support: If you would like to talk to one of our staff members regarding our service, please call (800) 928-2086.
Live Support Chat: If you are unable to contact our support via phone or email, we offer a live chat option that can be found in the bottom right corner while visiting our website.
Email Support: Navigate to the "Contact Us" page to send in your support request via email – if you are a customer and the support request is a critical issue it will be marked as an "Emergency" and our staff will be notified even if our offices are closed.