Available Payment Methods
DialMyCalls offers several options for our customer's when it comes to purchasing pay-as-you-go credits or monthly plans.
Pricing Options (Video)
Below you will find the different types of payment methods available: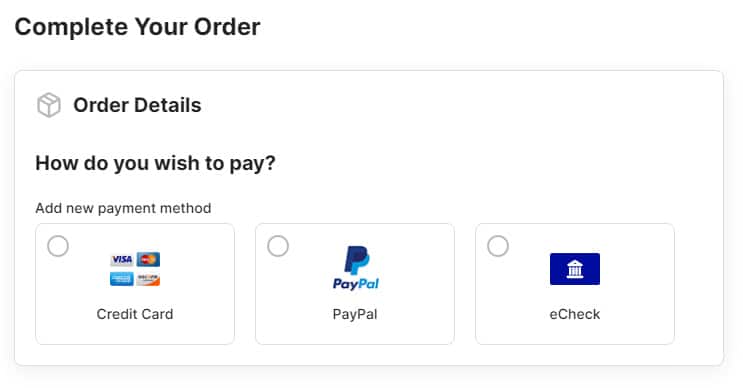 Credit Card: Utilize a credit card to purchase credits, monthly plans or any of our additional features that we offer.
E-Check: If you would like to pay by check online then you are able to request this payment method a member of our staff will contact you once it has been activated on your account. E-Checks are able to purchase credits, monthly plans or any of our additional features.
PayPal: PayPal is available to buy pay-as-you-go credits – this payment feature is unable to be used when purchasing monthly plans or additional features.
Physical Check: A physical check may be mailed to our office to purchase credits or a monthly plan – please note that the service will not be active until the check is received when using this payment method.
Wire Transfers: We offer wire transfers for large volume and corporate purchases. Please contact us for more information regarding this method of payment.
Discounts: We offer a 10% discount for schools nonprofit organizations that utilize our system for their automated notifications.
Custom Plans: Customized pricing plans can be created for any customer which include per unit, per year pricing for property management groups, open-ended pricing for an emergency notification system for schools, and various other plans that can be catered to you. Please contact a member of our sales team to learn more about our fully customizable pricing plans.
Mobile App Payment: Our iOS app currently allows customers to purchase credits right from within the mobile app.
*Note: Monthly plans, 2-Way Text Messaging, Additional SMS Keywords, and Vanity Phone Numbers are billed every 30 days – these services will continue to be billed until you cancel them by logging into your account.
If you have any additional questions regarding the payment methods accepted by DialMyCalls, please contact us.