Embed DialMyCalls Directly Into Your Own Website
Do you have a website for your organization? With DialMyCalls' embeddable widgets you are able to embed a variety of widgets directly into your website - share the power of voice broadcasting with everyone!
Embeddable widgets are available to all customers and can be found by logging into your DialMyCalls account and then clicking on Integrations" -> "Widgets".
Embed Your Latest Recording
Now you can give visitors of your website the ability to listen to the latest recording that was sent out from your DialMyCalls account. Our embeddable widget is available to everyone with an account – simply copy/paste the code provided into your own website and your visitors can now listen to your latest message!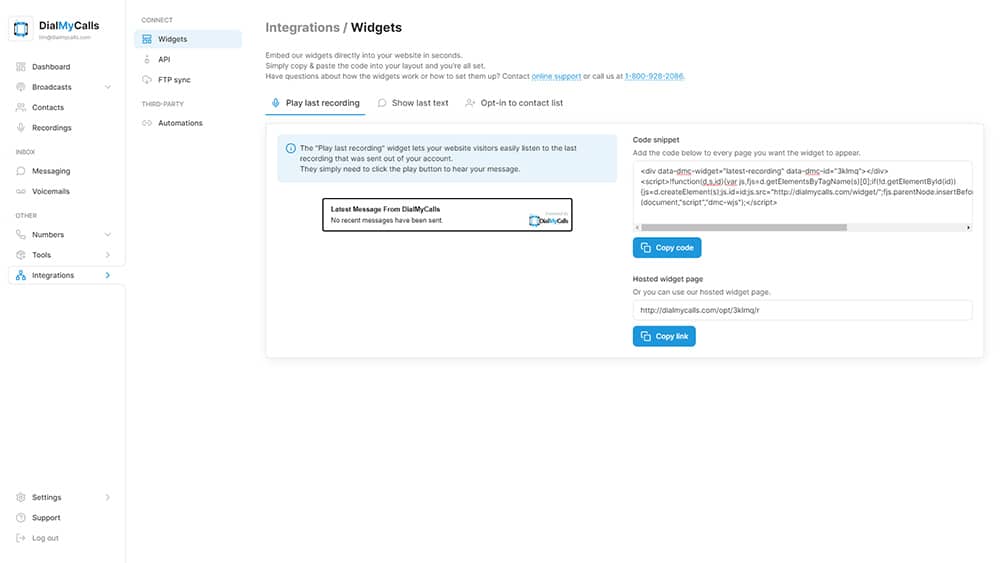 Embed Your Latest Text Message
You can create a widget to embed your last text message broadcast you send from your DialMyCalls account. This widget is our most recent addition to the embeddable widgets we provide.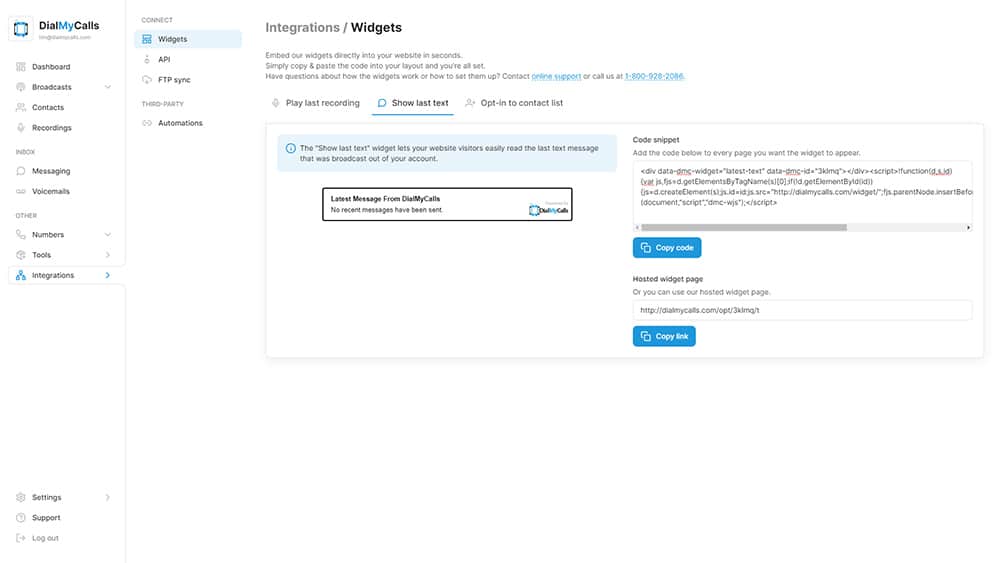 Embed An Opt-In Form For Your Voice Broadcasts
DialMyCalls customers now have the ability to collect phone numbers directly from your own website. Our brand new opt-in widget gives your visitors the ability to sign up to receive your automated calls. Whether your are a church sending out weekly prayer requests or a school sending out emergency notifications, the brand new opt-in widget is an extremely easy way to collect contact information and then send out important alerts.
The first thing you will need to do for an embeddable opt-in form is to select which of your DialMyCalls contact groups all of the opt-ins will be added to. You now have the ability to choose optional information that can be collected from your opt-in widget. Gather the first name, last name and one additional miscellaneous field in addition to the 10-digit phone number – all of this information will be added into your DialMyCalls account. Once you have selected the contact group and any additional fields, click on the "Generate Widget" button.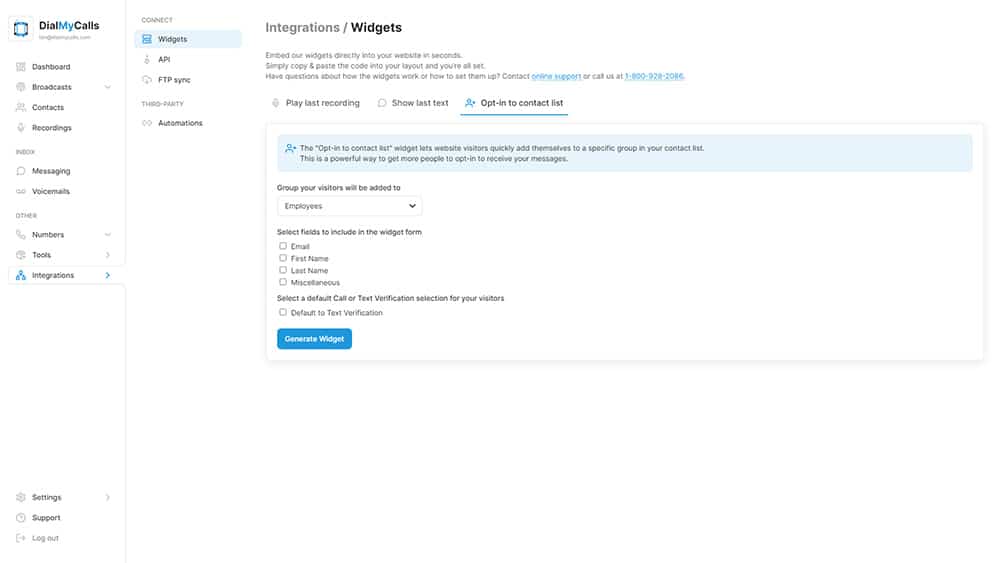 Your brand new opt-in widget is now ready to use. Simply copy/paste the provided code into your website and start collecting phone numbers that wish to receive your DialMyCalls voice broadcasts. When a visitor types in their phone number and hits subscribe they will be called immediately and given a verification code that they must enter – their number will be added to your DialMyCalls account once it has been verified.
*The unsubscribe option will remove that phone number from your opt-in contact group – it does not add that number to the Do Not Contact List.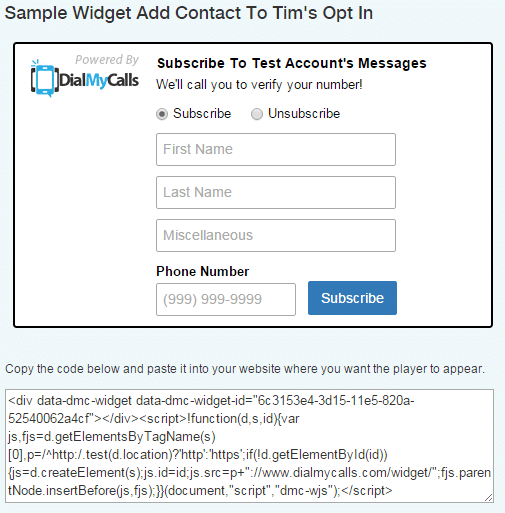 Every DialMyCalls account will automatically receive the code for our embeddable widgets at no extra charge – the code can be found via the "Integrations" tab once you have successfully logged into your account.
If you have any additional questions regarding the Embeddable Widgets on DialMyCalls, please contact us.