Do Not Contact List
DialMyCalls offers a personal Do Not Contact List that allows our customers to manage all of their contacts.
Personal Do Not Contact List (Video)
Once logged into your account, you have the ability to ensure that certain phone numbers will no longer receive voice and/or text messages from you – adding numbers to your own do not contact list is quick and easy.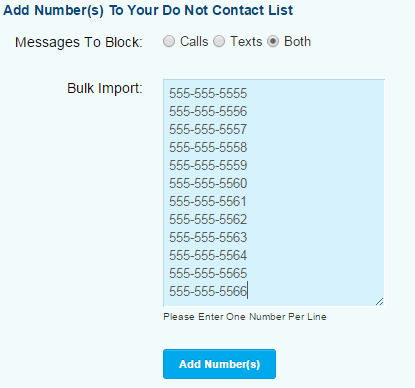 Once a number is added to your Personal Do Not Contact list it will give you a confirmation and then list all of the numbers that will no longer receive messages from you. You are able to remove a number from your DNC list if the recipient contacts you and lets you know they'd like to receive your messages once more.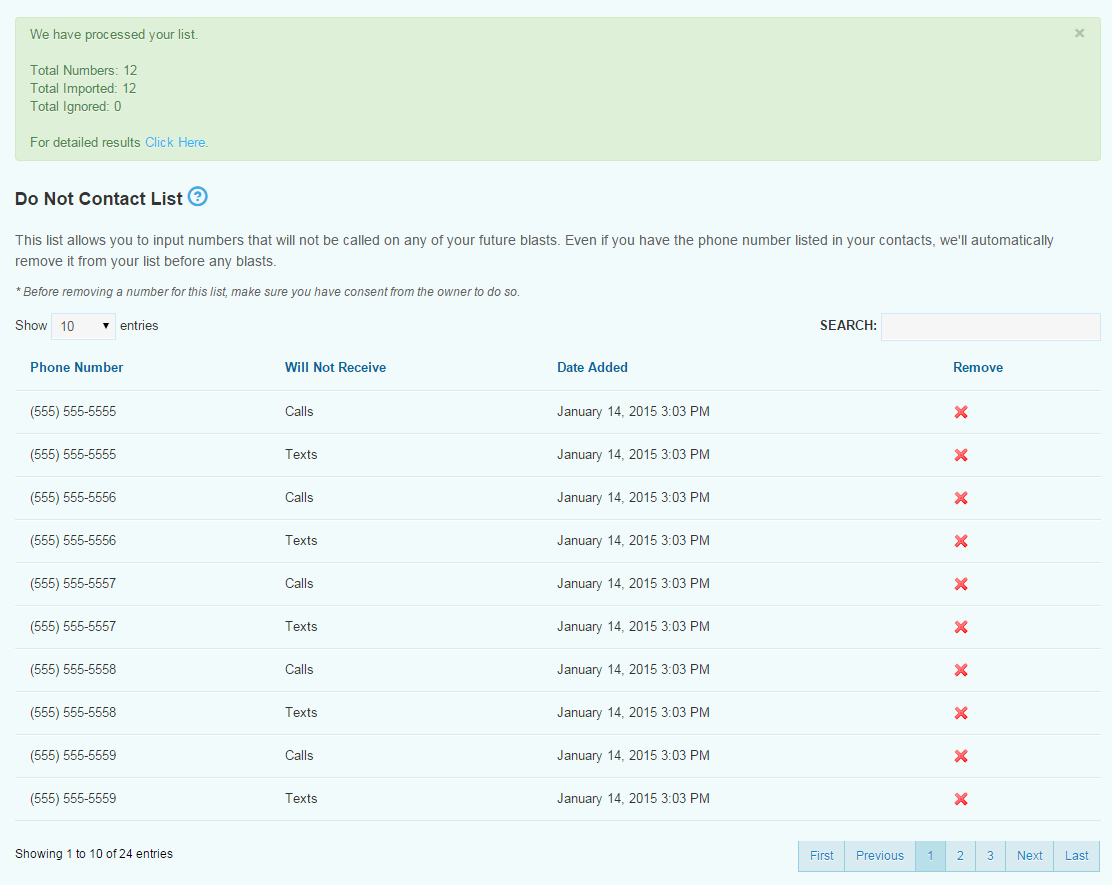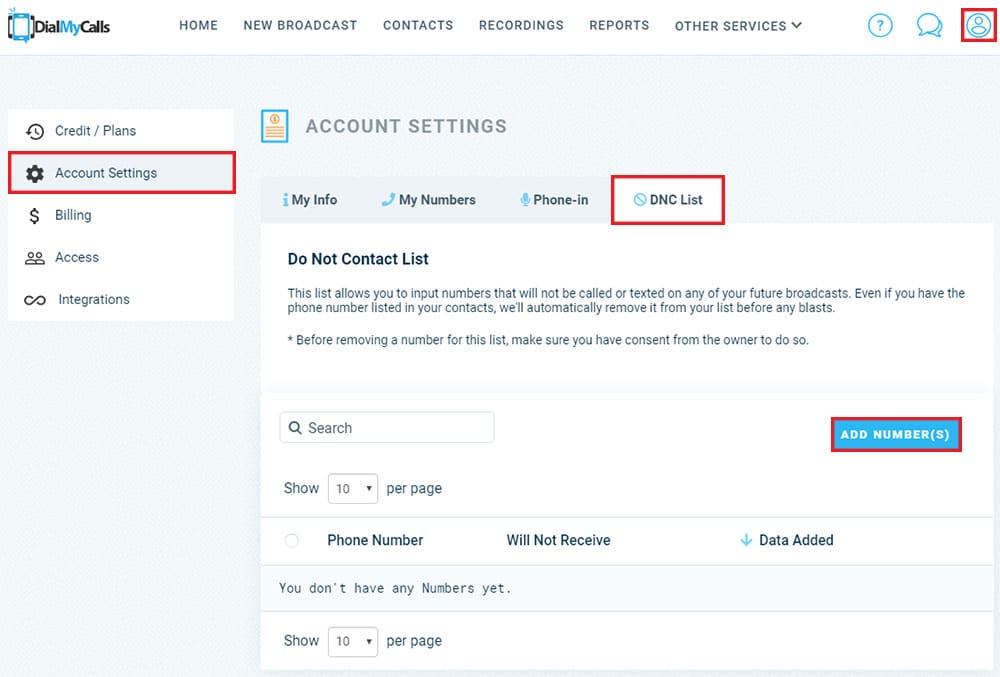 When you go to set up a voice or text message broadcast, on the contact selection step you will see a little red negative sign next to any phone number that is on your DNC list – these numbers will be automatically skipped by our system and will not receive a text or call. *Note: If you do not have any numbers on your personal do not contact list and you still see the red negative signs by some of your contacts, that means they are on our sitewide DNC list – that number will have to contact us to be removed from our DNC list to receive your messages.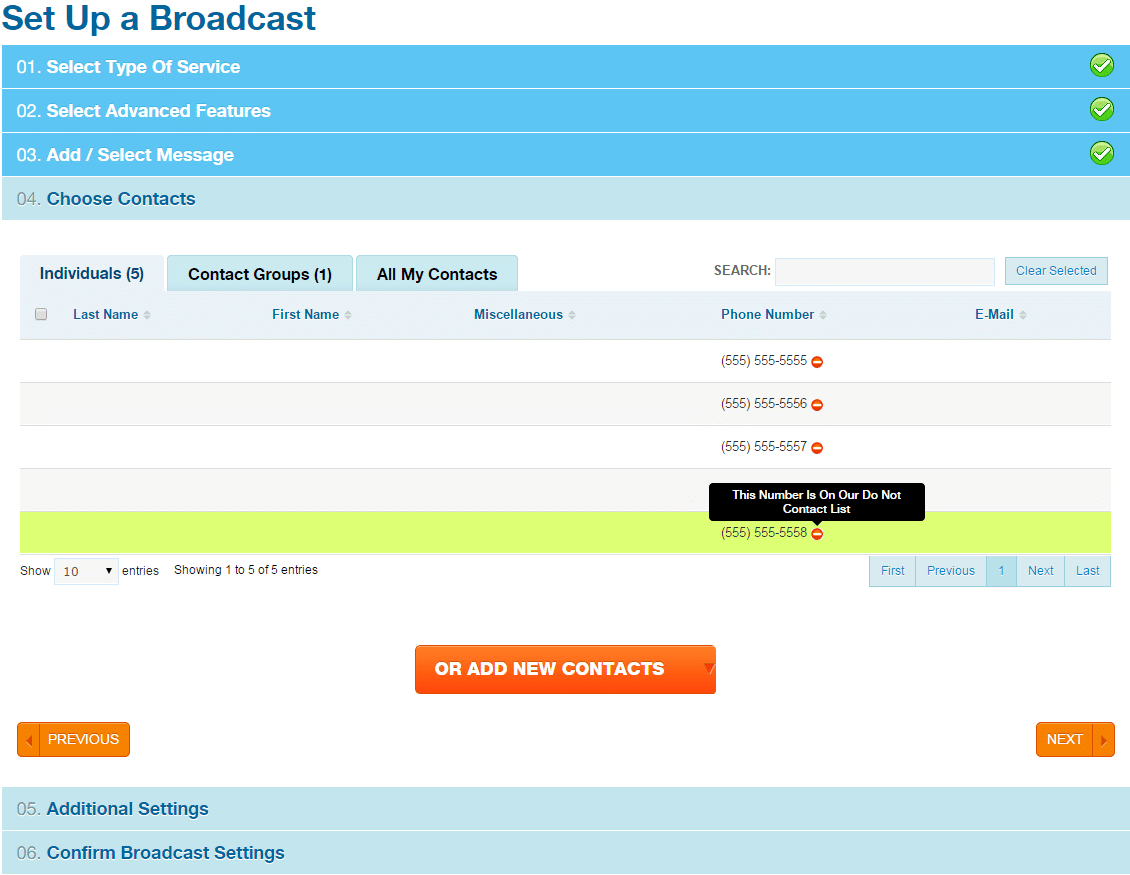 We also offer the ability for text message recipients to reply "STOP" to any text message they receive to be removed from that customer's text message broadcasts – it should be noted that you should not be sending text messages unless the recipients have opted in to receive your alerts. If a recipient has replied "STOP" to your text and they wish to receive them down the road, they will need to text "START ALL" to 80123 to be able to receive your text messages once more.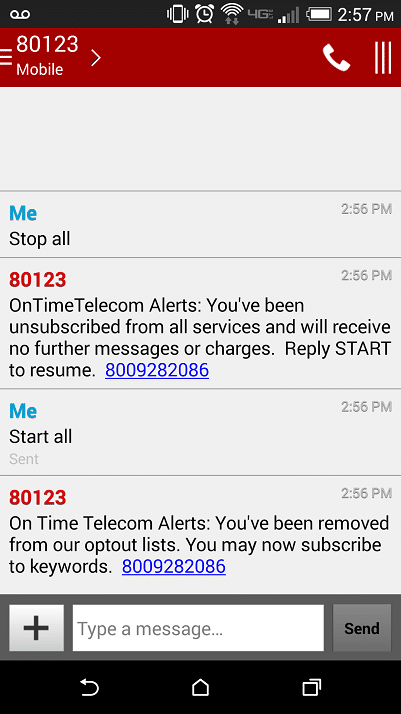 DialMyCalls also has a sitewide Do Not Contact list which will block voice broadcasts and text message broadcasts from all of our customers. If you have received a call or text and would no longer like to receive them, contact our support team and we will add you to the sitewide Do Not Contact list.
If you have any further questions regarding the push to opt-out feature or our personal do not contact lists, please contact us.