Share Your Message Online For Free
Social media is an extremely popular form of communication in today's society which is why it made sense for us to add in a free social sharing option. Customers have the ability to generate a unique social media link so that they can share their recent DialMyCalls broadcasts with everyone.
Once you have logged in to your account and have successfully created a new broadcast, the last page you will see is the "Broadcast Confirmation" screen. Down at the bottom you will notice the "Share Your Message Online" section which is where you are going to generate a unique link to share your broadcast. In the form field provided, type out your name or the name of your organization and then click on "Generate Social Media Link".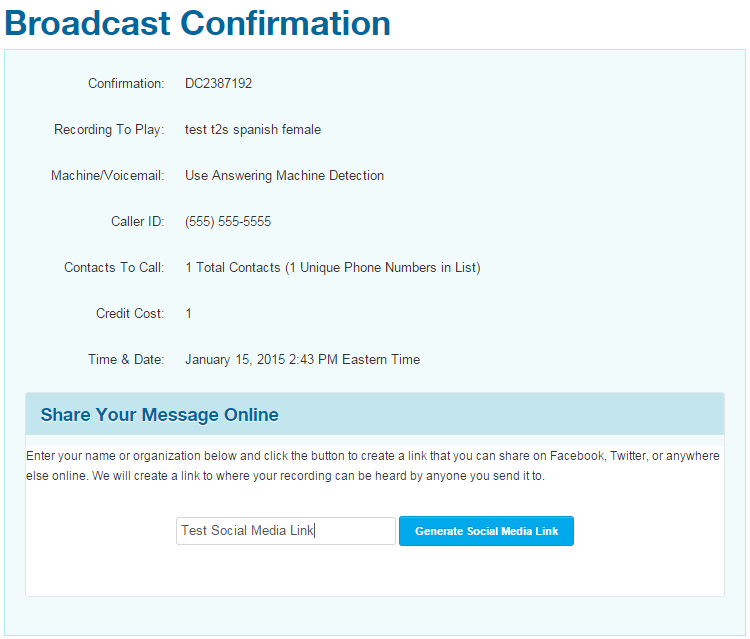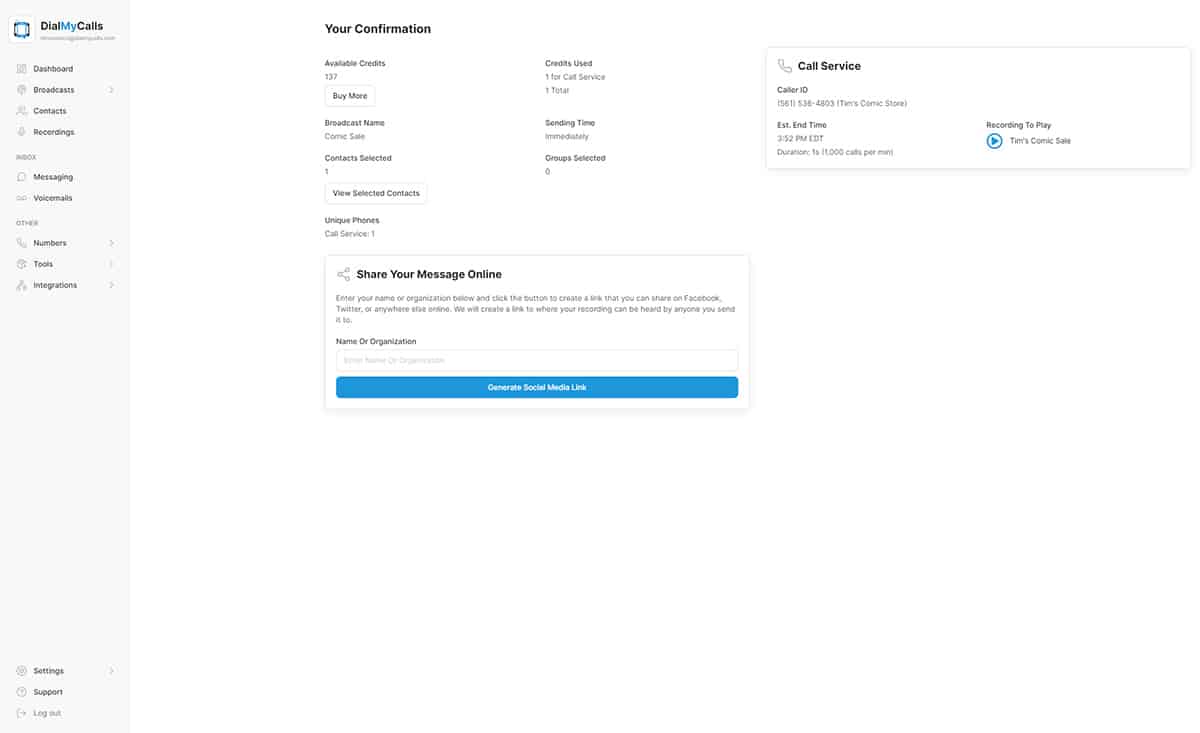 A custom link will appear along with social media sharing icons for Facebook, Twitter and LinkedIn – clicking on those links will share your broadcast on that social media platform. You are also able to copy your custom DialMyCalls link to share your broadcast on a website, blog, email, or on another social media platform. *Note: You are only able to generate a social media link on this broadcast confirmation page – once this page is closed you will not be able to generate a link for that particular broadcast.
Upon being shared, people will be able to click your customized broadcast link and play back the recording – an internet connection is required to play back your message as it will open up a landing page with an audio player to play back the recording that you sent out.

While the social media sharing aspect of a broadcast is free, you are still required to utilize credits or a monthly plan to send out a broadcast through DialMyCalls.
If you have any questions regarding sharing your message online for free, please contact us.