Voice Broadcasting Trial Service
New customers that sign up for an account have the ability to try out our voice broadcasting service before purchasing any credits or a monthly plan. Once you have logged in and verified your Caller ID then you are able to give our system a whirl.
Simply click on "New Broadcast" and you will then see three different broadcasting options to choose from. The first two options are our premium call and text message broadcasting services which require that you purchase credits or a monthly plan to utilize. Clicking on "Or Create A Free Call Broadcast" will allow you to send out a voice broadcast at absolutely no charge – you will quickly see how beneficial our system can be to you!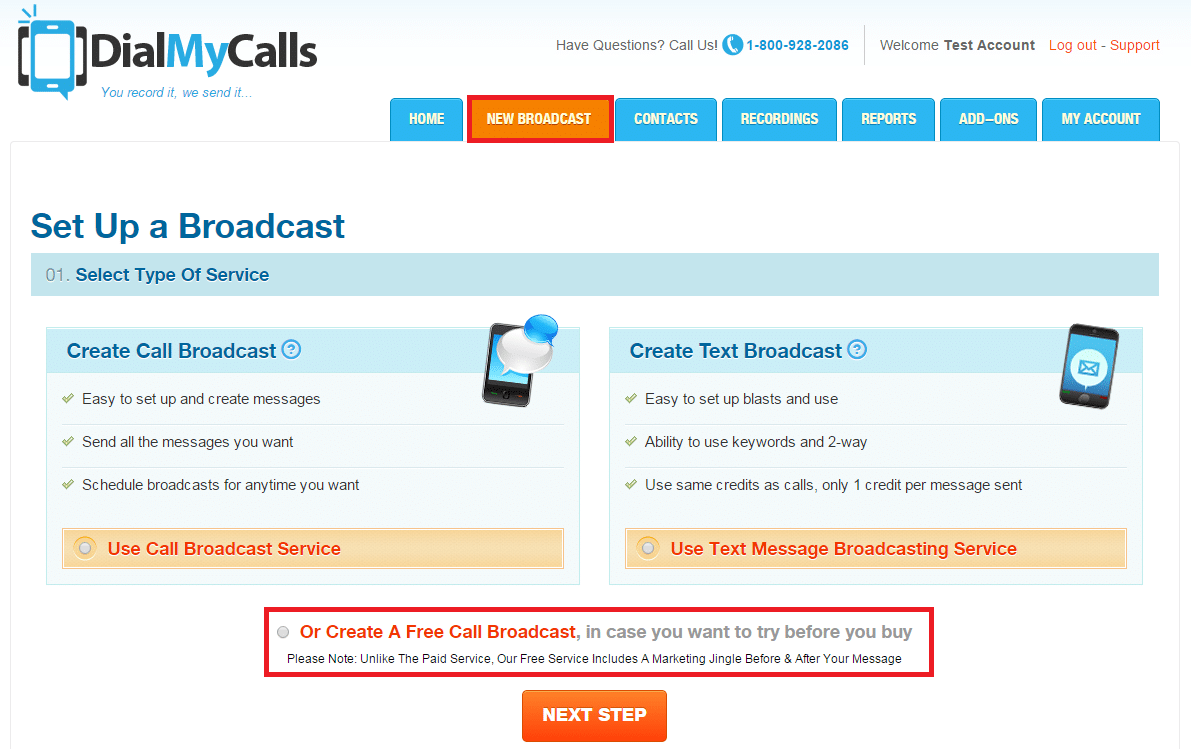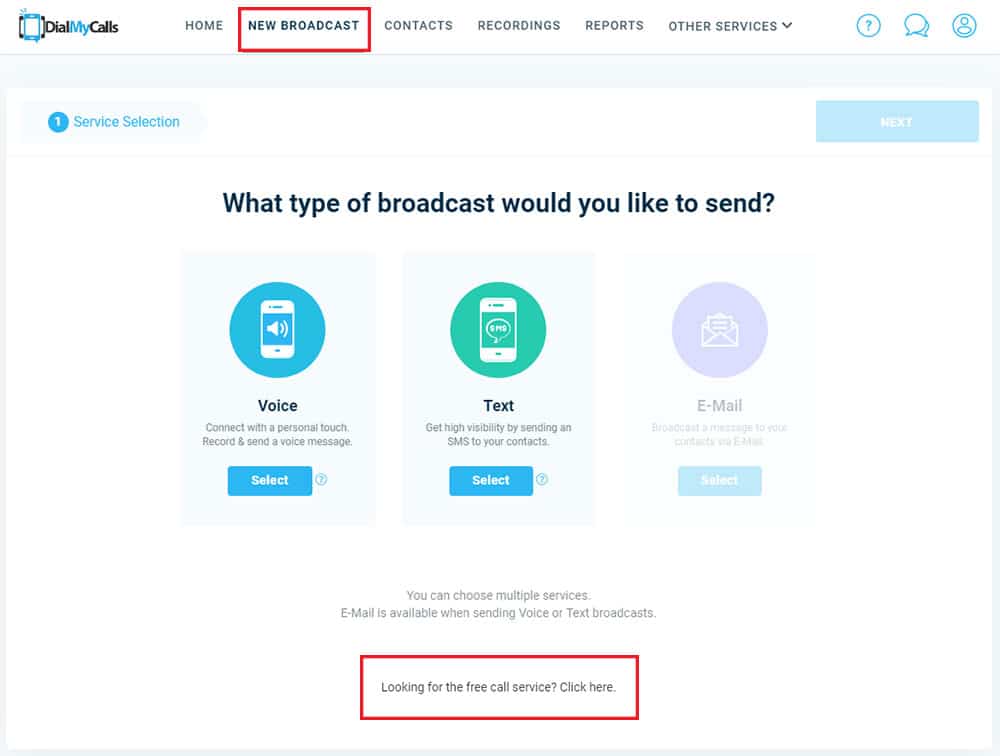 What is the difference between our premium service and our free voice broadcasting trial? With the free trial you are able to send a 30 second message to up to 25 contacts, once per week – text message broadcasting is not available while using the trial version of DialMyCalls. In addition to only being able to send out a 30-second recording, there will also be a "Powered by DialMyCalls" branding message at the start and end of your message.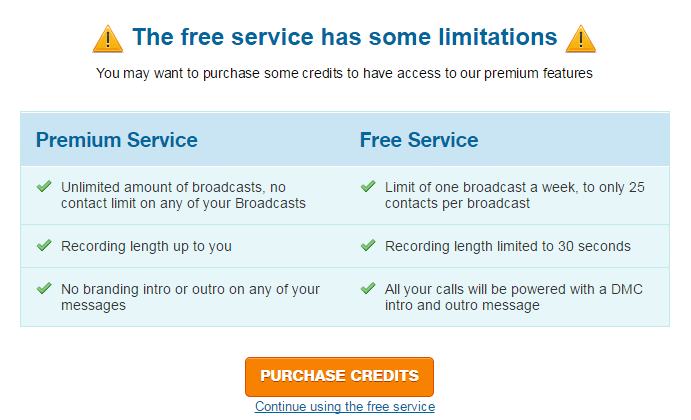 The free service gives customers the opportunity to test out our system prior to making a purchase. To access all of our premium features as well as text message and voice broadcasting without limitations, then you will need to purchase credits or a monthly plan.
If you have any further questions regarding our free voice broadcasting trial or our premium services, please contact us.