How To Set Up A Complaint Hotline
Using our vanity number system, you can get your own unique phone number that can be used to allow residents to call in and leave tenant complaints and suggestions. Most people are afraid to come forward with issues face-to-face, but tenant complaint lines allow for important issues to be brought to your attention.
Property Management Tips for Effectively Handling Tenant Complaints
Although you may strive to maintain a good relationship with all of your tenants, it is inevitable that problems will arise from time to time. Ultimately it is your job to keep tenant complaints from turning into major issues or conflicts.
If done right, the way in which you handle them could set the foundation for a landlord-tenant relationship that is based on trust and mutual respect.
Tenants can find an endless number of things to complain about. Some may require immediate attention, while others may just want the opportunity to voice their opinion.
No matter how big or seemingly small their issue is, you should always show the same amount of interest in what they are telling you. Your initial response will have a major impact on the outcome. Start with these tips for handling tenant complaints.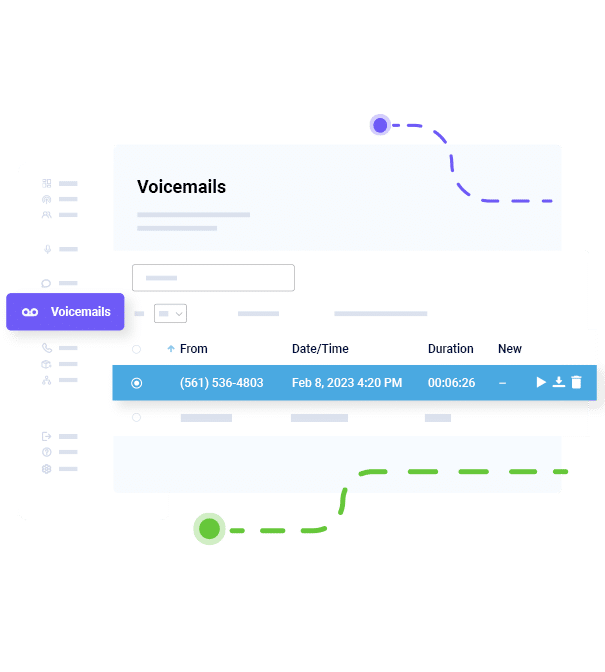 Give Them Your Full Attention
Make a point to actively listen to your tenants.
Actively listening requires that they have your complete attention and that you are processing the information as they tell you, as opposed to thinking about dinner while they are talking.
Show them that they have your attention by asking pertinent questions.
Make Yourself Available
To be an effective landlord, your tenants need to know that you are available to them. Giving out your personal phone number is not a good idea, but using your DialMyCalls vanity number is — particularly for tenant complaints.
Purchase a local number that can be utilized as the caller ID when you send out voice broadcasts through your account.
Your broadcast report will show you when you have a new message. You can listen in without interruption and begin to act towards fixing the situation.
SMS text messaging is another feature of DialMyCalls that can be used by your tenants. Encourage them to use this two-way method of communication if the situation needs immediate attention like a broken water pipe or lack of heat in the building.
You can respond back immediately, giving them instructions on what to do and letting them know that help is on the way. This system will also allow your tenants to make a complaint anonymously if they feel uncomfortable with you knowing who is making the complaint.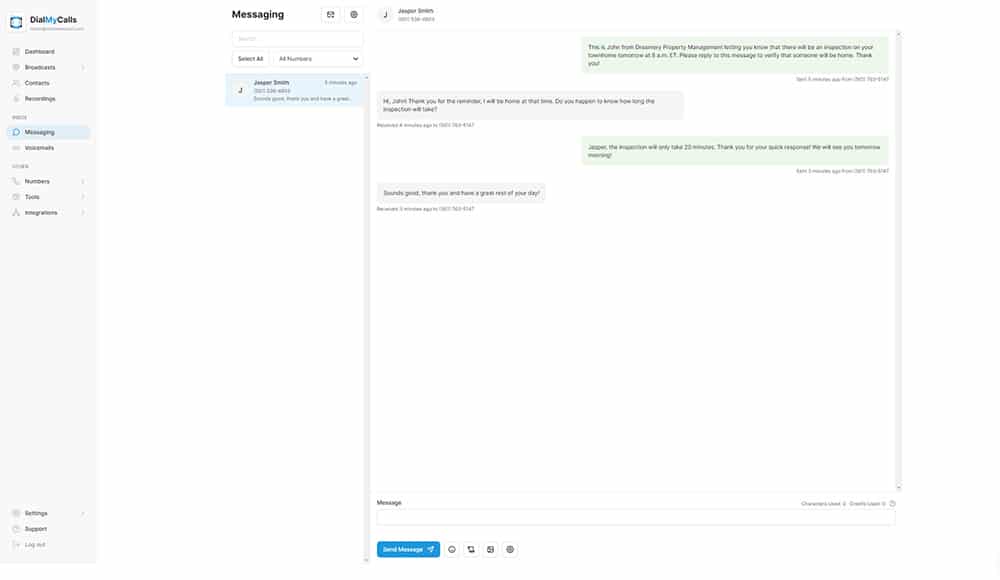 Give a Timely Response
Make it a priority to log in and check your DialMyCalls messages twice daily and respond as quickly as possible.
There may not be a need to drop everything and fix every problem right away, but you should not wait more than 24 hours to at least let the tenant know that you have heard their concern.
Dismissing them and their complaint will only foster hostility with your tenant, regardless of how trivial you may think it is. If they took the time to let you know about it, then it is important to them, which should make it important to you.
Show Professionalism
Above all else, remember that your relationship with your tenants is a professional one and always act accordingly. Don't allow emotions to cloud your judgment or personality differences to dictate how you deal with complaints. You won't like all of your tenants all of the time, but you must always act professionally towards them.
By following these steps you will find that your relationships with your residents will greatly improve. While valid tenant complaints are going to come up, in many cases people just want to know that their voice counts.
Send Thousands Of Phone Calls, Text Messages, or Emails Per Minute!