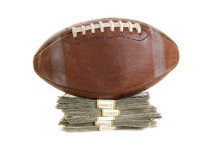 Football season 2011 is coming up and make sure your fantasy football team uses our mass notification service to alert all of its members quickly and efficiently.
Fantasy football leagues should be gearing up to begin as the 2011 NFL season is just around the corner. DialMyCalls offers a quick and easy solution for all of the league participants to communicate with each other. Our voice message / text message system allows league owners to alert all of the players of upcoming events regarding their fantasy football teams.
Notify all of the members of the fantasy football league when and where the draft will take place. Send out a text message blast asking for trades or alerting the players of a signup deadline. DialMyCalls can also send out party invitations to celebrate the end of the football season. Crown the fantasy football league winner by throwing one hell of a bash.
The versatility that DialMyCalls offers through its automated calling system is perfect for
fantasy football league
reminders.
← Previous Article
Next Article →
Sign up now and try our services for free!
Use the promo code DMCBLOG and get 25 free extra credits