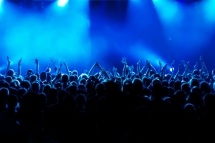 Businesses looking to send out alerts regarding ticket sales, concerts and new music releases are required to follow all the FCC and your state laws regarding sending automated phone calls or texts. Your customers must opt in to receive any kind of message from you, and you must never send any kind of unsolicited message. For texting you can have your customers opt-in to a list via text message, for example text COMPANY NAME to 80123 (our short code), which will opt them in to receive alerts from you. For phone calls you need expressed written consent from them agreeing to receive your messages.
Learn how our automated calling system can help you send out concert notifications and new music reminders to thousands of people in a matter of seconds.
[click to continue...]
Sign up now and try our services for free!
Use the promo code DMCBLOG and get 25 free extra credits