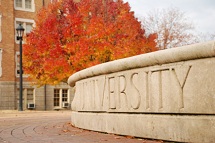 The University of South Alabama went into a full fledged campus lockdown on Sunday following an armed robbery in one of its college dorms.
This past Sunday, an armed robbery in a dorm on the campus of the University of South Alabama had the school in lockdown mode. After a student was robbed at gunpoint, officials at the school sent out a message on their official website, alerting students of the situation at hand.
According to WashingtonPost.com, emergency campus alerts were sent out via loud speakers, emails and a special phone-in system that the university uses. The message told students at the University of South Alabama to "remain inside" until the situation was resolved.
An arrest was made later last night and the lockdown was lifted at the University of South Alabama.
DialMyCalls offers an emergency notification system that can send out thousands of campus alerts in a matter of seconds. Using our voice broadcasting system will not only send out an email alert but is also capable of sending voice messages as well as text messages to all of your faculty and students.
Make sure that your university is prepared for an emergency, such as the recent events at the University of South Alabama, by signing up for our campus alerts today!
← Previous Article
Next Article →
Sign up now and try our services for free!
Use the promo code DMCBLOG and get 25 free extra credits