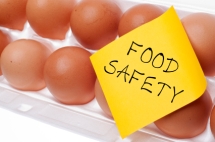 Today we will teach you how to set up a quick and effective product recall system via our mass message notification service.
Product recalls happen on a daily basis and usually manufacturers must rely on snail mail to inform their loyal customers of a potential hazard. DialMyCalls offers an amazing solution to this age old process in the form of an automated product recall system. Imagine being able to send your entire customer list a voice and/or text message in a matter of seconds; we make it possible.
Large businesses such as automobile companies and large food suppliers can use DialMyCalls to get their product recalls out before it becomes a life-threatening risk for their customers. The sign-up process is quite simple and requires about 10 minutes to initially complete. From there, manufacturers can import a phone list of all their customers that they wish to send out the product recall to. At this point, they may record a personalized voice / text message explaining the product recall, whether it be a faulty brake pad on a vehicle, hazardous toys for children or spoiled foods; DialMyCalls covers it all.
Stop sending out product recalls via snail mail and move into the technological age by using DialMyCalls' mass messaging system to send out thousands of automated recalls in seconds.
← Previous Article
Next Article →
Sign up now and try our services for free!
Use the promo code DMCBLOG and get 25 free extra credits