Weather Text Alerts: Emergency System
Weather can change in an instant, and having an emergency weather alert system in place is key. Keep your employees, family, community or more in the loop with the latest developments.
Weather Alerts by Text Message and Phone Calls
Don't assume that everyone knows what to do to protect their property when facing the possibility of inclement weather. Be proactive with DialMyCalls and alert your employees or community to the pending disaster and offer them tips on how to prepare. Some information they would find useful would be: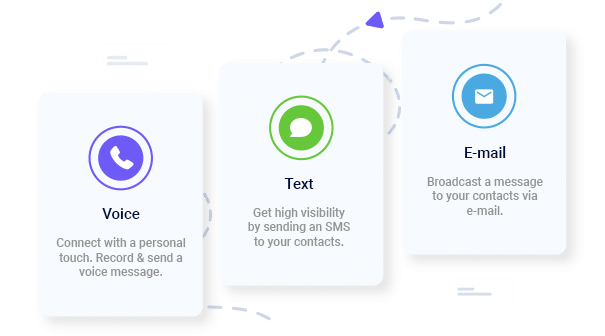 Make sure you have a sufficient supply of any necessary prescription medication.
Fuel up your car in case of evacuation.
Watch and/or listen to local weather reports via television or radio.
In addition, a business owner would give instructions on how to secure a store or building and when and how employees will be reached when it is time to return to work.
With DialMyCalls' text message weather alerts, you offer the calm, cool presence that your community and/or employees depends on in the face of a major weather event.
Send Automated Alerts After A Storm Is Over
Using the DialMyCalls emergency weather alert system, send out the all-clear message once you are sure the storm has passed. Encourage your recipients to text you back if they need special assistance. Alternatively, if you have people on your list of special concern such as elderly or disabled contacts, send them a separate SMS text message asking them to text you back that they are okay. If drinking water is going to be an issue, take a poll to see who is in dire need and who may be able to help you get the community the drinking water they need.
The two-way texting feature offered by DialMyCalls will be a lifesaver during this time when you are trying to take care of everyone at once.Not only will an automated phone call to the community let them know where they can go for help, it can also be used to ask for volunteers who have the time to help prepare food or collect used clothing donations.
The days following an extreme weather event can be just as dangerous as the storm itself if the public is not being kept up to speed. Do your part as a leader in your community or business owner by making sure your group safely rides out the storm before, during, and after.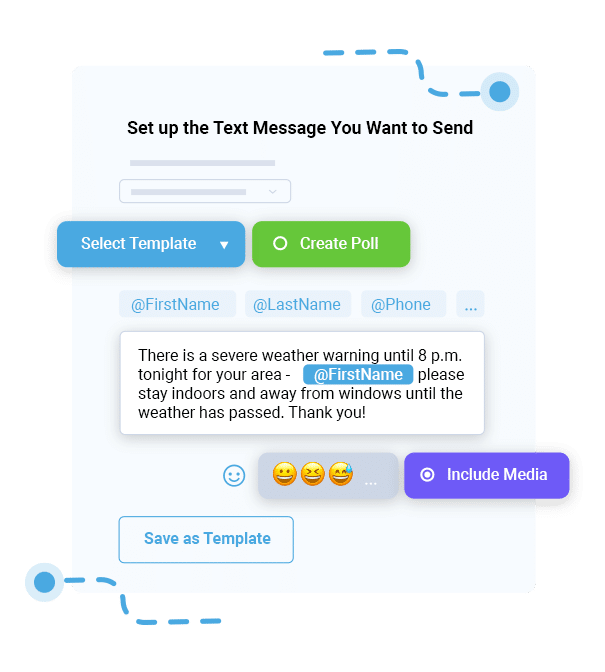 How To Set Up An Emergency Weather Alert System
Setting up a weather alert system with DialMyCalls is quick and easy. Add all the contact information for your employees, community, family members or friends into your DialMyCalls account with the click of a button.
Once all the contact information is added, you will then record your phone call or type out a text message and send it to all your contacts at once – it really is that simple. In the event of inclement weather such as a hurricane, tornado, blizzard, or flash flood, login to your DialMyCalls emergency weather alert system and send out an automated phone call or text message, instantly!
Don't get caught off guard during an extreme weather situation, create an emergency weather alert system today! Check out all of the features that DialMyCalls has to offer to ensure you get the most out of your emergency broadcasts.
Send Thousands Of Phone Calls, Text Messages, or Emails Per Minute!