Neighborhood Alerts By Phone & SMS
Keeping neighbors informed of suspicious activity, vehicles, and people has never been easier. Using DialMyCalls to send your neighborhood alerts, you can notify everyone with a phone call or text message in seconds, and even allow them to respond back and leave additional information to help.
Strengthen Community Crime Watch Program with an Effective Phone & Text Alert System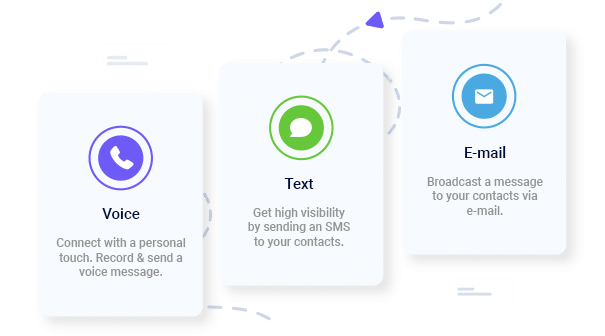 Many HOA's and small communities depend on their own residents to offer added protection against burglaries, vandalism or other emergencies.
This added security presence is a great criminal deterrent. The men and women who are sacrificing their time and making this effort need a secure way to alert residents when there is imminent danger to report.
BOLO (Be on the Look Out) – Keep Neighbors Involved & Alert
Those four letters let an entire community know in a second to keep their eyes open.
Details can follow, but in the heat of the moment all your crime stoppers need to do is access their DialMyCalls account through the mobile app on their cell phone and in minutes the whole neighborhood is looking out their window, ready to respond back when they see something suspicious.
Neighborhood Crime App with Two-way Text Messaging
DialMyCalls has two-way text messaging allowing the residents to give your crime stoppers tips as soon as they see something out of place. It also lets the crime stoppers communicate with each other discreetly when they need help.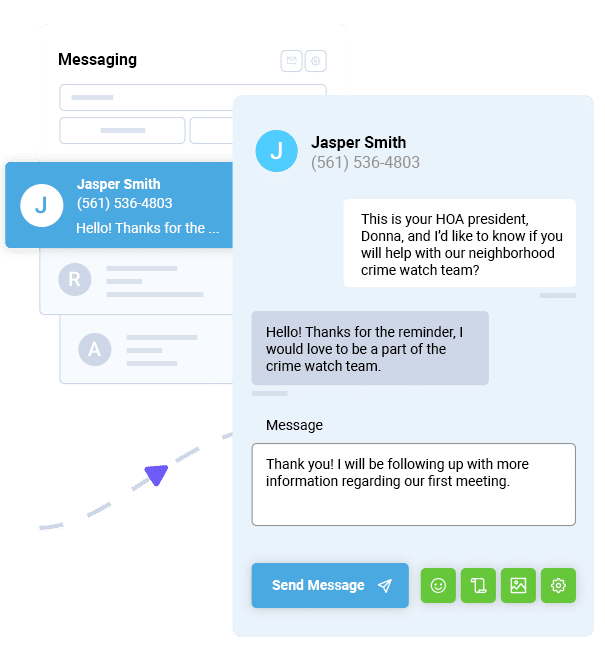 Without letting the criminals know they are being watched, your guy on the ground can send a text message to his back-up, telling him how many and the location. Back-up calls the police and the bad guys are caught.
No dangerous heroic moves are necessary if everyone involved in the neighborhood watch is able to communicate with each other quickly and quietly.
Your Own Neighborhood Hotline & Tip Line
DialMyCalls can help you set up a hard-to-forget phone number that allows your neighbors to call in and leave messages about possible criminal activity in the area. You help in choosing the vanity number that your community members will be able to recall in an instant.
Something that will stick in your neighbor's minds the easiest way to get an emergency message out to you.
The tip line is also a good way for homeowners to let you know if they are going to be out of town for any amount of time. Your neighbor only needs to dial into your community's vanity number and leave a message telling you the dates they will be away and who, if anyone, will be left watching the house. You in turn can forward that message to your crime stoppers who will now know to keep extra eyes on that home for the duration.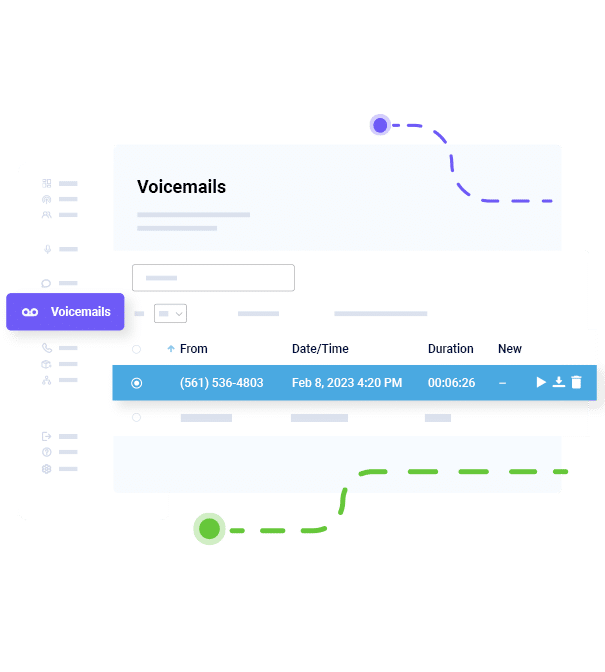 The neighborhood watch patrol is trained to pick out an unfamiliar face. One of your neighbors who is expecting a guest or guests can also use the neighborhood crime watch tip line to let patrollers know that they have company. Encourage them to give information such as how many, general age, and body type plus a description of their vehicle. This will ensure that the neighborhood watch is aware that they belong there and are not posing any threat to the community.
Incorporating DialMyCalls into your neighborhood watch program strengthens its power and makes it easier for them to keep the community safe. Its special features allow for discreet 2-way communication and services that let the whole neighborhood be an active part of protecting its streets. Show your crime stoppers how much their dedication is appreciated by hooking them up with a community alert system that protects them while they are protecting you.
Send Thousands Of Phone Calls, Text Messages, or Emails Per Minute!