Infographic: Rank Your Favorite Social Media Platform of 2016
Posted by Tim Smith in General Post on January 20, 2017
Social media has become part of our daily routine here in America and we decided to take a poll on the favorite social media platform of 2016. Facebook and Twitter have been around for quite some time but new players in the social media game are quickly becoming the platform of choice by Americans. Find out which social media platform was used the most in 2016 with our 'Rank Your Favorite Social Media Platform of 2016' infographic.
What social media platform did you use most in 2016? DialMyCalls.com recently conducted an online survey to find out what social media platform was preferred by Americans in 2016, the results are below:
*Click Infographic To Enlarge*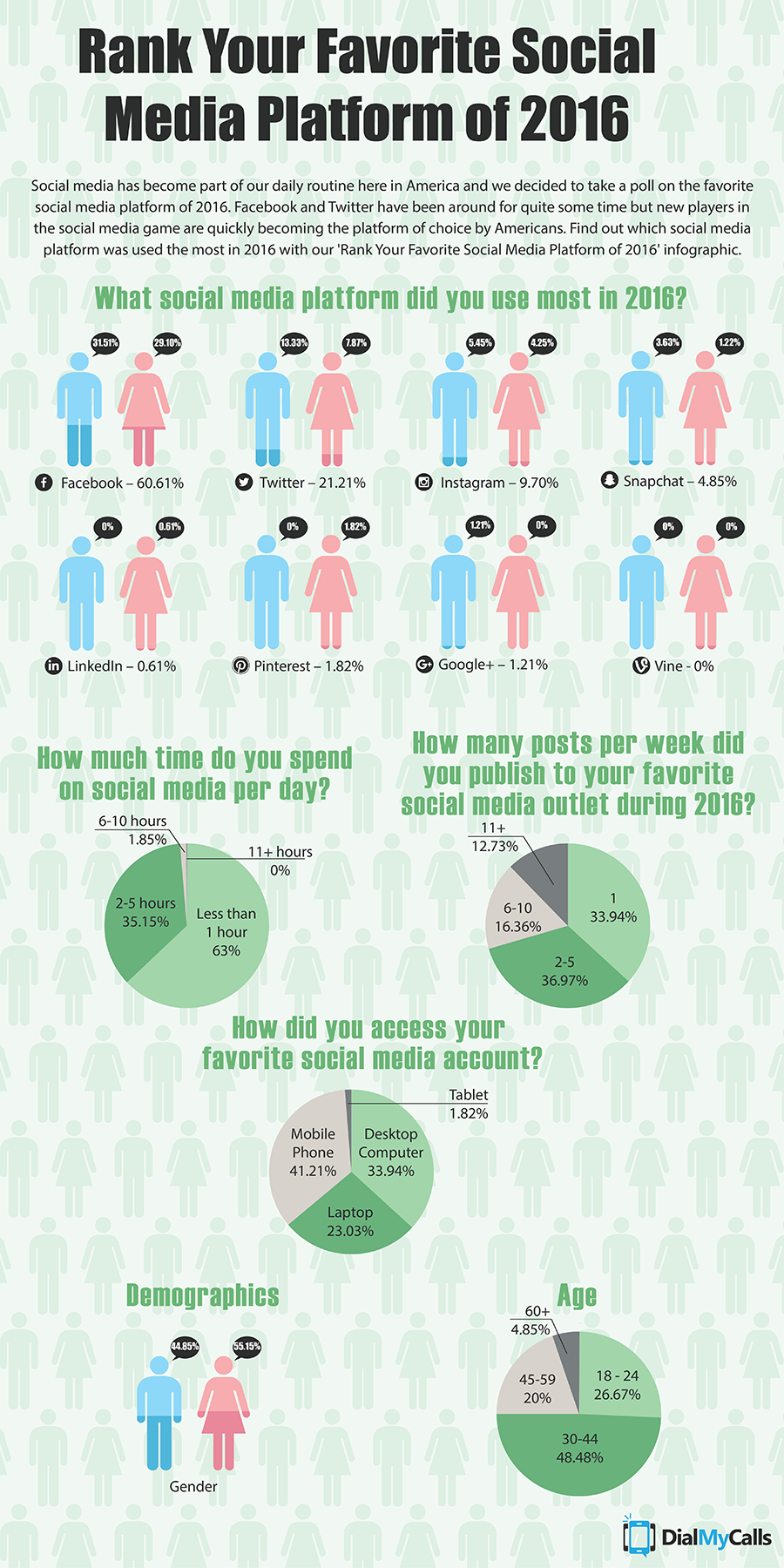 *Click Infographic To Enlarge*
*Percentages are calculated for each survey question.