MMS & SMS Compliance Guide for Marketing
Posted by Pam M. in General Post on August 12, 2021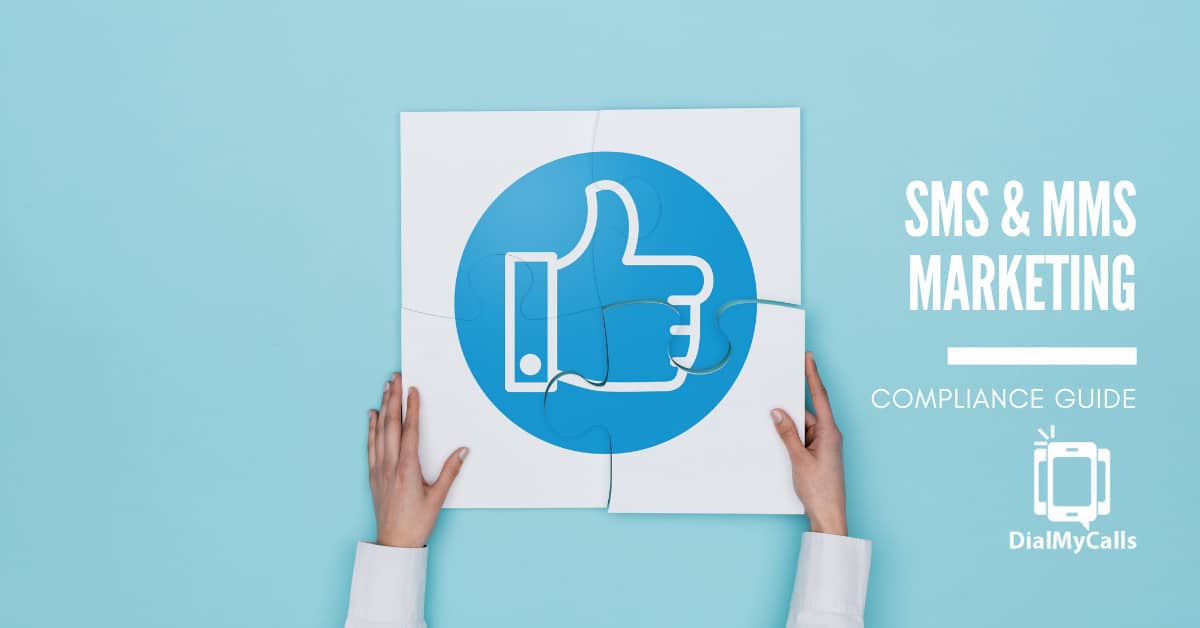 In a perfect world, there would be no need for mobile marketing regulations because all businesses would be clear, respectful and thoughtful as well as send marketing materials only to those subscribers who desired them. The reality, however, is that regulations are required to protect consumers from unwanted and too frequent communication, leading to the question "What is TCPA compliance?" that businesses must answer.
Before getting into the details to answer the question "What is TCPA compliance?", it's important to back up and understand all the organizations involved in setting both industry guidelines and mobile marketing regulations.
This TCPA compliance guide will provide some basic information for your business to consider. However, be sure to consult with professional legal counsel to fill in the gaps and ensure that your business is completely compliant before launching your SMS or MMS marketing campaign.
The Telephone Consumer Protection Act (TCPA) is a federal law that was created in 1991 by the Federal Communications Commission (FCC) to set universal standards in regards to permissions for TCPA compliance text messaging. The TCPA SMS rules define what actions are necessary to obtain subscriber permission and what is allowed once that permission has been granted to ensure marketing compliance.
The Cellular Telecommunications and Internet Association (CTIA) is an industry group that represents the U.S. wireless communications industry as well as all the businesses in this country's mobile ecosystem including carriers and suppliers. The CTIA helps to set marketing compliance standards for the industry, but its guidelines are not binding by law. That said, if cellular companies determine that a business is failing to follow CTIA conditions, they can suspend user accounts as a consequence.
The Mobile Marketing Association (MMA) has released a set of industry best practices, which is very similar to the Mobile Commerce Handbook published by the CTIA. Just like the CTIA, this guide provides only suggestions and implementation ideas and is not enforceable by law.
What is TCPA Compliance?
Since TCPA SMS rules are the only ones that are legally binding, it's important to have a firm handle on what is required for TCPA compliance text messaging. This primer serves only to provide a general outline of requirements. It's important that each business discuss mobile marketing regulations in more detail with legal counsel. These professionals will be up-to-date on any changes in regulations as well as can help you with the details of collecting, storing, and managing permissions properly in the case of a future litigation event.
At its essence, the TCPA controls how companies can use SMS and MMS text messaging campaigns to reach customers and prospects. It is designed to protect consumers, giving them the right not to receive unsolicited text marketing communications. As a result, all subscribers must provide "express prior written consent" before receiving text marketing blasts.
In order to comply with mobile marketing regulations, consent to receive text messages may be obtained in various ways. Most commonly, interested subscribers provide consent by texting keywords to a business number or short code. You'll often see these types of invitations on table tents in restaurants, on posters displayed throughout the community, on billboards or in other advertising venues, or online. Subscribers must agree to receive recurring marketing messages to a specified mobile phone number, accept that messages may be sent via an automatic telephone dialing system (ATDA), and that the consent given is not a condition of purchase.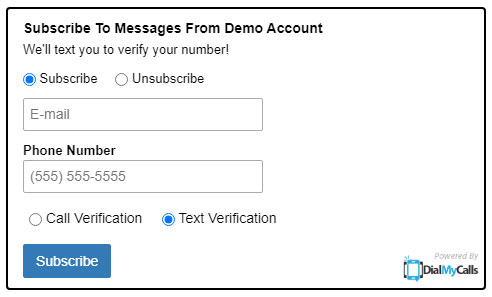 Businesses requesting consent must retain this information for each subscriber. If a lawsuit is filed, federal law states that the company sending the marketing messages bears the burden of proof that consent was given. If businesses violate TCPA compliance rules, consumers can file small claims court or state court lawsuits for damages up to $500 per violation. Considering how frequently you may send text marketing messages as well as how long your subscriber list may be, these violation fines can quickly add up for a business.
How Can You Be TCPA Compliant with Your Text Messaging?
Although there are definitely ways that you can ensure TCPA compliance, remember that from a business perspective, it's not just about the letter of the law, but the spirit of the law as well. The bottom line is that you want your SMS and MMS marketing campaigns to be a win-win for both your business and your subscribers. All these regulations and guidelines are really designed with this end goal in mind.
Using some basic common sense as well as following industry best practices set out by the CTIA and MMA, businesses can not only comply with mobile marketing regulations, but do so in a way that builds a trusted, long-term relationship with their subscribers.
Here are some other tips to accomplish that goal:
Request consent. The most important part of compliance is for subscribers to consent to receive text messages, granting express written permission to the business conducting the marketing campaign.
Communicate frequency of messages. Subscribers often appreciate knowing how often your company plans to communicate through text marketing. Be sure to clearly explain the regularity of your text messages, whether that be on a weekly, monthly or as-needed basis.
Say something important. No one likes to receive useless written communications. Make sure every text message is thoughtful, concise, and useful to your subscribers.
Respect time boundaries. Use common sense and send text messages between the hours of 8 a.m. and 9 p.m. in the subscriber's local time zone. Noon during business hours is a popular option. No contacts enjoy receiving marketing messages in the middle of the night.
Identify yourself. Don't forget the basics of clearly identifying your organization. You can't increase engagement or conversions if the subscribers don't know who you are.
Remind subscribers about data rates. Although most people probably have unlimited text plans today, it's important to remind subscribers that data and message rates specified by wireless carriers may apply if they choose to receive marketing text messages.
Include a CTA. Remember that there should be a clear call-to-action for each text message. Include a link to a digital coupon, survey or product page and invite your subscribers to take that next step of engagement with you.
Be selective of content. Don't include content involving illegal behavior, violence, or adult material.
Updating Terms of Service
Once you understand the mobile marketing regulations, be sure to update your terms of service document to reflect TCPA rules. Important terms of service elements to include for subscribers:
Expressly grant permission to the business to send mobile messaging messages
Formally opt in to receive marketing material
Understand unsubscribe or opt out process
Agree to frequency, content and other details
Be sure to obtain legal counsel before finalizing your terms of service.
Updating Your Privacy Policy
In addition to updating your terms of service, be sure you add a section in your privacy policy regarding your SMS and MMS mobile marketing messaging program. In this section, specify how and when you will use customer information and how you will protect it from abuse. Both MMS and SMS privacy issues should be clearly explained.
Asking Consent to Receive Text Messages
Businesses wishing to begin an SMS or MMS marketing campaign must determine how to obtain consent while building a subscriber list. Here are the most common methods to stay in compliance with mobile marketing regulations.
Keyword Opt-In. Perhaps the most common way to obtain consent is to publicize a keyword along with a short code or phone number as part of a complimentary campaign that uses email, postal mail, website, billboard, or print advertising channels. Interested prospects or customers must send you a keyword to grant express written permission.
Check Boxes. During other interactions, you can ask if those individuals are interested in opting in to receive marketing materials. Be sure that your opt-in invitation includes the key factors required by mobile marketing regulations: express written consent, directions on how to opt-out, acknowledgement that purchase is not necessary, data rates disclaimer, and ATDA usage. This invitation can be published on your check-out page or elsewhere on your website.
Written Form. This same consent information can be collected on a written form if you're interacting with prospects and customers in person, whether that be at a brick and mortar store, at a trade show or convention, or at some other information booth. Gather signatures, phone numbers and consent on such forms to ensure SMS and MMS compliance. Remember to store these physically or digitally.
One final note regarding opt-out communications. Most text messages will include a final line that informs subscribers how they may opt out at any time. For example, subscribers may be able to text the word STOP to unsubscribe. Be sure your online provider service can automatically process opt-out requests immediately.
Thank you for opting into receive texts from DEMOOPTIN - reply with STOP to unsubscribe.
Once you're confident that you can answer the question "What is TCPA compliance?" by reviewing this TCPA compliance guide as well as how to follow mobile marketing regulations for your business, check out DialMyCalls. We offer free account and trial subscriptions so you can start an effective SMS or MMS marketing campaign today.