Over the weekend, Pensacola, Florida was ravaged by heavy rains that caused extensive flood damage.
An estimated $20 million in damages is being reported in Escambia and Santa Rosa counties in Pensacola, Florida. The damage is due to a severe weather system that wreaked havoc over the weekend, causing extensive flooding. At least one person has been confirmed dead as a result of this weekend's storm in Pensacola. (Source: USA Today)
[click to continue...]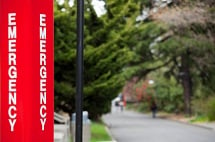 Today marks the five year anniversary of the Virginia Tech massacre in which 32 people lost their lives at the hand of Seung-Hui Cho.
Tragedy will forever live on at the Virginia Tech campus in Blacksburg, Virginia as the 2007 massacre is the worst mass killing in United States history. The campus will not be closed for the first year since the shooting took place and will be holding events all day long as they remember the victims who were taken from the world too soon.
[click to continue...]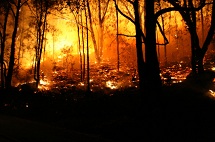 A recent wildfire in the mountainous region southwest of Denver, Colorado has claimed at least one life and left a path of destruction.
According to the Associated Press, authorities had to order the local residents of approximately 950 homes to evacuate due to the extreme nature of the wildfire. One sheriff's deputy, who was alerting people via his patrol car was trapped after he ran into a ditch because of the thick smoke - this is where an Emergency Alert System from DialMyCalls would come into play.
[click to continue...]
Sign up now and try our services for free!
Use the promo code DMCBLOG and get 25 free extra credits