Mass Texting Service for Nonprofits
Many organizations are turning to a mass texting service for nonprofits in order to stay in regular communication with their donors and members. The fact that nearly everyone uses a cell phone today makes texting for nonprofits an efficient and affordable way to stay in touch.
Texting Platforms for Nonprofits
Even though your organization cannot generate profits from your services or support, you still need to secure revenue in order to achieve your mission. To do this, you rely heavily on donations generated from fundraising or other efforts.
Keeping your nonprofit in the forefront of your supporters' minds is critical to this fundraising effort but can be an overwhelming task. DialMyCalls can be your partner in these efforts by providing mass text messaging services for nonprofits. We want to help ease some of that responsibility by providing you with tools to support all your communication needs.
Send out reminders for fundraising campaigns, share success stories to warm your donors' hearts, or put out a call for help for volunteer days. Group texting services for nonprofits are an effective, efficient and affordable way to regularly communicate with your donors.
In order to successfully raise funds, your organization needs to communicate a strong case for your cause. Thousands of organizations like yours rely on donations, and you need innovative communication tools to make your organization stand out from the others. A tool that allows mass texting messaging for nonprofits could be just the one for the job.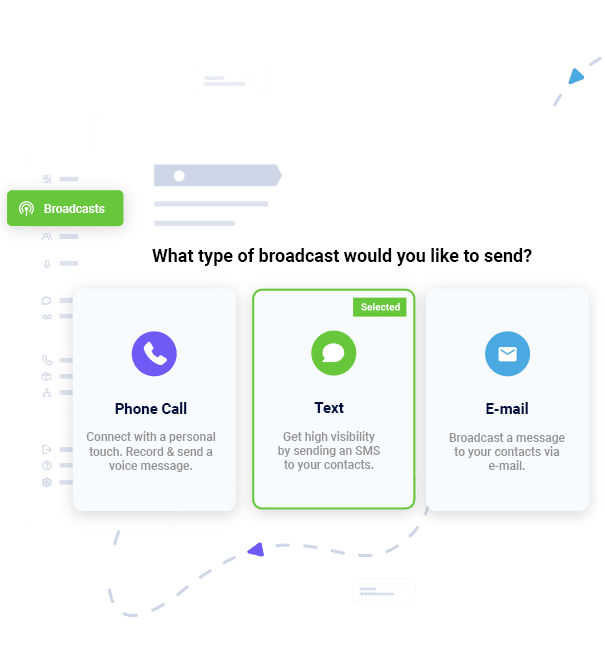 Nonprofit Text Messaging to Donors
Although snail mail thank you cards are becoming a rare item these days, that doesn't mean that people don't appreciate being thanked when they go out of their way to do something special, give a gift, or make a donation to a great cause.
We know that after the close of a large fundraising event, there are many loose ends to wrap up as well as a need to just take a break from the fast-paced activity. However, reaching out to your generous donor network should not be overlooked. One easy, affordable and effective way to acknowledge donations is by using SMS for nonprofits.
If you're looking for a free texting service for nonprofits, take a look at text message notification service from DialMyCalls and sign up for a free trial. Our text message notifications will help you thank and keep in touch with your generous benefactors in a non-invasive way.
Your donors are there because they are fans of the work you are doing. Show your appreciation by thanking them for their support consistently and keeping them updated on your organization's news and progress by using one of the texting services for nonprofits.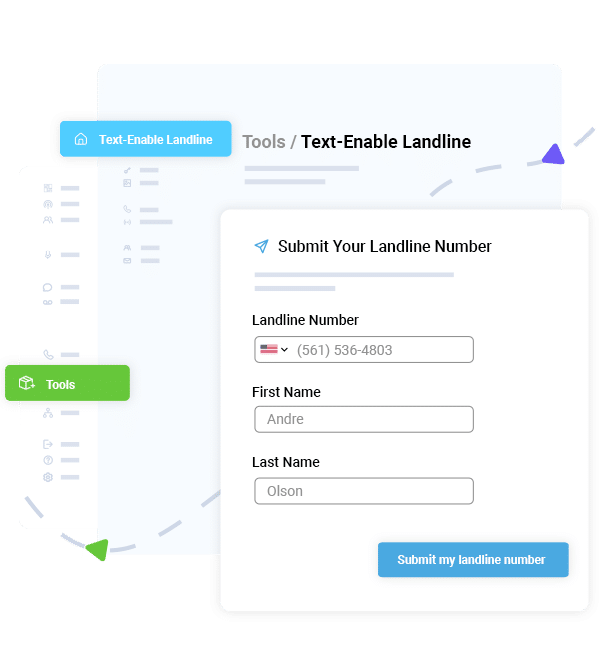 Integrating a Mass Texting Service For Nonprofits Into Your Operations
Integrating DialMyCalls into your nonprofit organization's operating procedures is a simple process. Texting platforms for nonprofits require no hardware devices or extra software programs. Simply sign up for the service, create your account, and start loading your contacts. Customize your contact lists into different categories, and you are ready to send SMS text messages to your supporters, donors, and staff.
Communication is important for nonprofits before, during and after events as well as to simply keep in touch with your donors and members on an ongoing basis. That's what makes free mass texting for nonprofits so valuable. Whether you're looking for an easy way to provide regular updates, send reminders, solicit assistance, or thank donors for their support, a SMS text messaging service is an excellent cost-effective vehicle to do just that.
If you're seeking a tool for free mass text messaging for nonprofits, check out the tools from DialMyCalls and start your free trial. In today's society, people view text messages as a non-invasive, yet fast way to communicate. Instead of intruding on people with phone calls during inopportune times, you are respecting their busy schedules and allowing them to view the details of your events and news at their convenience.
When you show your donors that you genuinely respect them, you can increase their commitment to your cause. By keeping them informed about the positive effects they have on your organization through a mass texting service for nonprofits, you are honoring their contributions and encouraging them to continue with their support.
Text Marketing For Nonprofits
If you're searching for a way to start free mass texting for nonprofits, you may not only be looking for a way to thank donors after a fundraising effort, but you may want an additional marketing channel to solicit new supporters. Using a mass texting service for nonprofits can be an excellent way to drum up new members and benefactors.
How Text Marketing for Nonprofits Works
Text marketing for nonprofits is an excellent tool for nonprofits as it is easy to use, flexible for any number of communications, affordable, and well-understood by the majority of people in the world today. If you're looking for texting software for nonprofits, be sure to check out DialMyCalls text messaging services. With no need for additional hardware or software, this solution is extremely simple to implement and easy to use.
All marketing activities are about keeping an organization or business front-of-mind for key stakeholders and target audiences. Often, finding ways to stay in front of your members and donors can be a challenge in our world of information overload. We are all bombarded with messages, advertisements, and attempts to get our attention day in and day out. Just consider how much you automatically screen out as you go about your daily tasks.
The beautiful thing about text messaging marketing for nonprofits is that it is a quick, non-invasive way to get someone's attention, even for a brief moment. Your audience may be scrolling down text messages and quickly see a call for volunteers or a reminder about a fundraising event. That simple communication can help keep your organization at the forefront of your donor's mind. Using a mass texting service for nonprofits can help you achieve that goal easily and affordably.
How Can SMS Grow Your Nonprofit
Besides keeping your current members and donors up to speed about your needs and activities, using a texting service for nonprofits can also help you market your organization to potential donors and supporters.
For example, you may launch a poster or tabletop campaign in partnership with a brick-and-mortar store or restaurant which invites interested individuals to text your organization to volunteer, contribute, or get more information. Once a prospect scans a QR code or texts your organization, you can add that contact information to your database for future marketing communications and efforts.
By using a text messaging service for nonprofits, it's easy to collect contact information through marketing channels to build your supporter list.
Example Text Marketing Campaigns for Nonprofits
To get you started, we wanted to share some examples of mass texting for nonprofits that are effective in soliciting donors' time, treasure or talent.
Volunteer Management. Use a simple text to confirm participation in an event. "Please reply yes if you will be working at the dessert booth tomorrow evening between 5-7 p.m."
Share Event Details. Use text messaging for nonprofits to share important information such as parking, directions, and things they need to bring to an event. "Don't forget that East St. is closed due to construction. Use the north entrance off Main St. instead."
FAQ Vehicle. Use an automated text reply to respond to frequently asked questions. "No, we do not need clothing donations at this time but have a high demand for new personal care products."
Confirm Receipt. Although carriers do not allow soliciting money or donations through SMS, you can thank donors or provide details about how money will be used. "Thanks for your contribution! Your $20 will feed a family of four for one month."
Reminders. If you're looking for free text messaging for nonprofits in order to remind donors about pledges, DialMyCalls can help. If you have recurring donations, you can automatically remind benefactors that their pledge is due or their volunteer slot has come up. "Just a friendly reminder that your pledge is due next week. Thanks for your support!"
Seasonal Requests. If it's time to ask for summer donations or holiday contributions, use a text to define specific needs. Photos and videos can help you enrich your request. "Get ready for the holidays by contributing new toys for those in need!"
Interactive Activities. Whether you're running a silent auction, soliciting questions, or hosting a competition, texting can be an interactive way for donors to participate. "Scan the QR codes and enter your bids at the silent auction!"
Staff Communications. Texting is also a great way to update your staff about cancellations, incentives, and news. "Remember that the staff meeting will be held at 1 p.m. today."
Board of Directors Communications. Many nonprofits have very busy board members, and a mass texting service for nonprofits provides an easy way to keep them informed and in the loop. "You're invited to an executive luncheon next Tuesday!"
Marketing Reminders. Text message marketing for nonprofits is something not to overlook in your overall marketing efforts. Texts are meant to be short, but they can be a great vehicle to direct donors, employees or members to other marketing channels. "Visit our website to see the latest fundraising results!"
Send Thousands Of Phone Calls, Text Messages, or Emails Per Minute!