DialMyCalls' School Notification System Alerts Faculty, Students and Parents Instantly!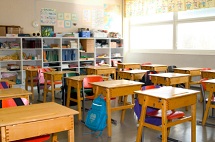 Use the power of our voice broadcasting service to set up an extremely efficient, effective and reliable school notification system.
Whether you are a public, private or charter school, DialMyCalls offers a unique school notification system that can send out an urgent message via voice, text and email. Using our system is extremely easy and setup only takes a matter of minutes – sign up, add your contacts, record a message and send that message to everyone instantly.
One great feature of our service is that schools and larger universities have the ability to send out their message through the DialMyCalls online admin panel or via a telephone – the phone-in system is extremely helpful when access to a web browser is not an option.
What are the benefits of having a school notification system? Our service has several different purposes and here are a couple of great examples:
Emergency Notification System
Emergencies often arise during school hours that may or may not affect the safety of faculty and students on campus. Emergency alerts can be instantly sent out to staff and students as well as the parents of the students at the school. Whether it be an intruder on campus or the threat of severe weather, keep everyone in the loop via voice, text and email messages.
School Closings
Is there a change in your bus schedule? Are the roads too dangerous for children to be dropped off at school? Our school notification system is the perfect tool to send out snow day calls and other cancellation alerts.
Truancy Alerts & Absence Notifications
Do you worry that your child is skipping a certain class or ditching school altogether? Using DialMyCalls for truancy/absence notifications, teachers and guidance counselors can alert parents immediately should their child be absent or late for school.
Upcoming Event Reminders
Do you want to send report card reminders to parents letting them know that their child's evaluations are being sent home? Perhaps you would like to let the community know of an upcoming school play, open house or field trip – our system can handle thousands of messages per minute to ensure everyone receives your important news quickly.
Set up your own school notification system today by signing up for a free DialMyCalls account. We do offer a free service that will let you test drive our voice broadcasting by sending out 1 call with a 30 second message to up to 25 contacts once a week. (Schools and Universities are also eligible to receive a 10% discount on all credit packages and monthly plans)