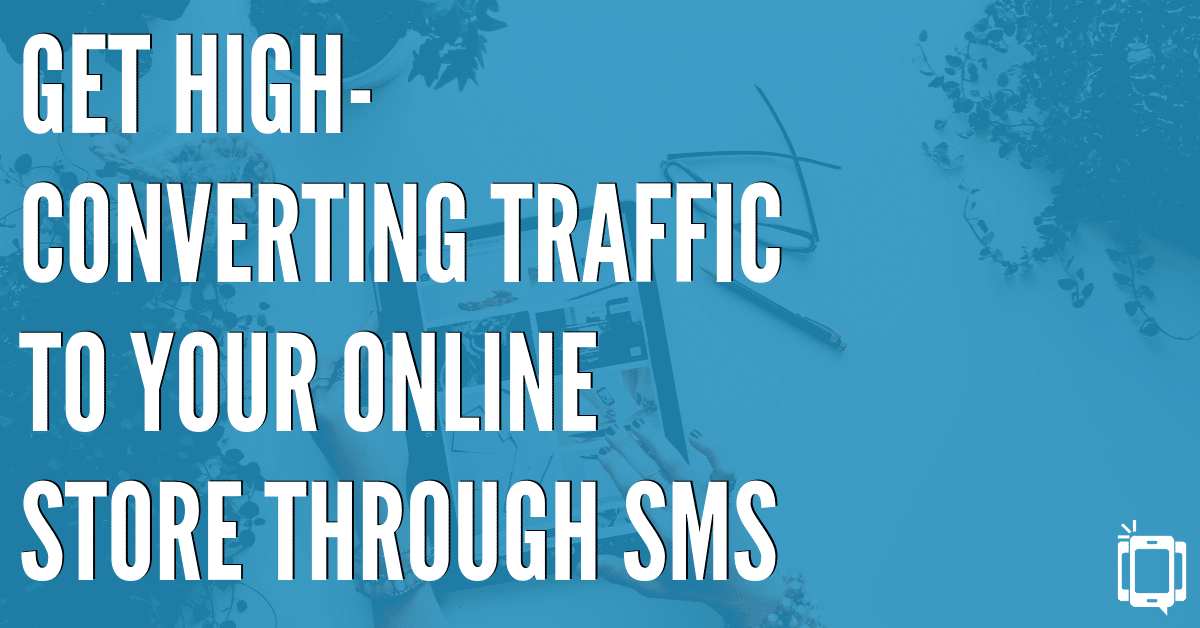 Use SMS Marketing Strategies to Get High-Converting Traffic Into Your eCommerce Store
4Xs the population of the U.S. accesses the internet via their smartphone. As smartphone usage continues to rise across the globe, the lines between eCommerce and mobile usage will become more and more blurred. This rising trend is known as mCommerce or mobile commerce. So what does that mean for online businesses? Well for starters, mCommerce opens up a whole new world of opportunities for online shops. More than half of U.S. consumers are making online purchases with a mobile device, and that trend will not reverse any time soon, if at all. Mobile is absolutely dominating the online shopping scene right now.
What Can Mass Texts Do for Your Business?
Practically everyone has a smartphone in their pocket or purse. Unlike email, people are far more likely to look at a new text the second it gets delivered. For business owners, using mass texting is an easy, quick way to meet consumer expectations, and bring high-converting traffic into your online store. Use mobile-friendly ads, adaptive websites, and push notifications to get more people into your store and in front of your offerings. With text, you can jump on the mCommerce trend and increase your profits with progressive marketing techniques, starting now. Check out our 6 quick tips for how to get started with text message marketing for your business.
1. But I Don't Have My Customers' Phone Numbers!
Not to worry. This first step to getting started with SMS for your online eCommerce store is relatively simple. Just ask your visitors for their phone numbers. On your online forms, or offline too if you have a brick-and-mortar storefront, include a place for visitors to input their phone number. Make sure the form clearly asks the customer for permission to send texts. For some ideas on how to get started building a text message list, consider the following:
Free giveaways
Contests
Downloadable content
Product sales
Collect phone numbers and start using them. Try not to let them sit for months before you send out your first notification. People may have forgotten they've given their phone number to your business. Also, when you send that first text, be sure to include a quick reminder of how you got the number in the first place, so you don't seem spammy.
2. Don't Abuse Your Privilege
People are bombarded with marketing messages and ads every single day. To put this into perspective, the average person gets about 121 email messages per day. If a visitor gives you their phone number, consider it an honor and a privilege and don't abuse it. Just because someone has given you their number, doesn't mean you need to send five texts a day to your text list. Some of the best times to use text message marketing is when you have a live webinar scheduled, a sale, or Livestream event. Either way, you have to be justified to send the text with an extraordinary event.
3. Segment the Texting List
Segmenting the list is incredibly important for ensuring you get high-converting traffic into your online store. For example, you wouldn't send a text message about a sale on women's fall shoe trends to men who like dirt bikes. When you segment your list based on audience demographics and interests, you can ensure that the text messages you're sending are targeted. When marketing messages are targeted, the viewer is more likely to convert to a sale.
4. Be Sure to Include Links
Links are vital to your text marketing efforts. For example, if you send a text about new inventory items to your list but don't include the link, you'll harm your conversion numbers. People don't like to hunt for links to your offerings, and they expect you to include them in your texting campaigns. If you don't include relevant links and make it easy for people to purchase, chances are, you'll start annoying those on the receiving end.
A text message is about 160 characters long. So keep this in mind when it comes to dedicating some of that space to hyperlinks. Many text marketing providers will allow businesses to shorten URLs to save valuable real estate in their text campaigns. URL shorteners also give you the ability to see your open and click rates, and who clicked on what. That way, you can keep segmenting your list for greater targeting capabilities. Bottom line? It's always best to have your CTA linking to a landing page to drive higher conversions.
5. Use the Best SMS eCommerce Apps for Your Online Store
Are you using Shopify, WordPress, Clickfunnels, or something else? It doesn't matter what software system you're using for your online store. There are numerous mass texting providers out there that will be sure to integrate with your website platform. Also, many providers offer additional Zapier integration, which can help you combine your marketing campaigns through different apps with mass text.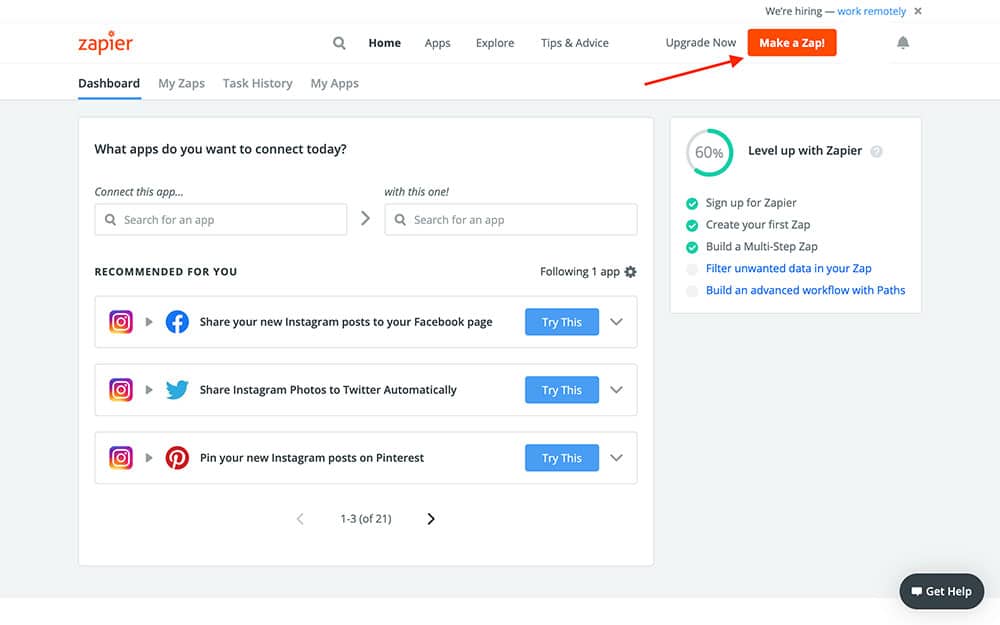 For example, if you were to integrate your SMS marketing platform with Shopify, you could send texts to your list with dedicated alerts. When using integrated texting apps for your business, you can send people alerts like order confirmations or abandoned cart notices. Using the best service and combining your marketing efforts will give you far more robust campaigns for greater conversion rates.
6. Follow-Up with a Text Survey
New to text message marketing? Not sure if it's working, or want to tweak for higher sales numbers? Then follow-up with a text survey to make sure everything is all good. When customers give you their number for text message alerts, you'll get ample opportunity to upsell. Text messaging surveys or polls are a great way to do that.
After each purchase, consider following-up with a text poll to see how happy the customer is with the product. Their response can give you insight into where to direct them next for upselling. If they've had an issue with the order, direct them to customer service. After making a purchase, you can send links to other products you think the customer will like, which will drive more traffic to your online store.
Other Strategies for Building a List and Increasing Sales
While the above tips and tricks will get you started, you'll also want to consider a few more robust strategies for text marketing. The next two techniques offer some more creative ways to build your list and drive high-converting traffic to your online store.
Use Keywords and Phrases for Indirect Marketing
What's the one marketing tool in every online sales campaign toolbox? It is the keyword. Remember to use keywords and phrases to build your text list and increase your conversion rates. How can you use keywords for mass texts? Use a short, memorable keyword or phrase to make it easy for people to add themselves to your business text list.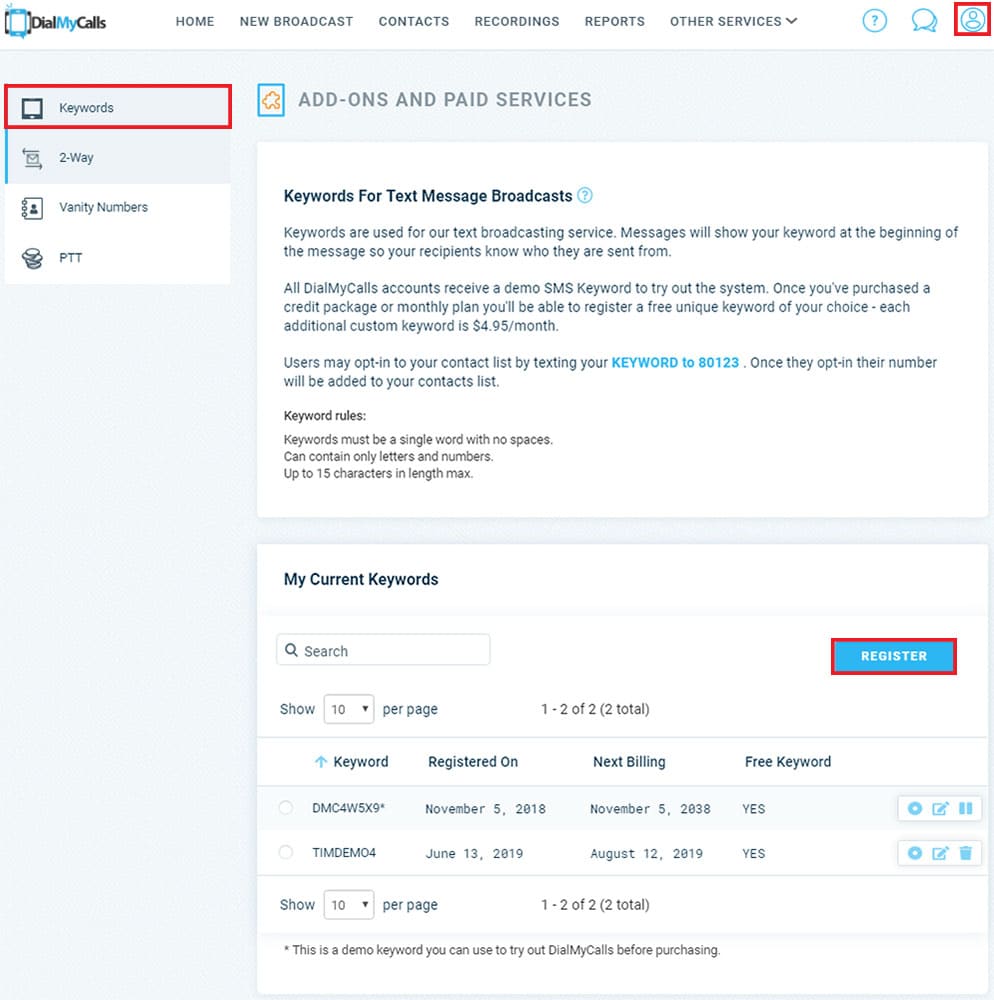 One keyword strategy you can use for text is with post-purchasing options. Include your keyword and business phone number on all the packages you ship. The keyword can be used to direct people to review sites or trigger a video about how a particular product you've shipped works. While this text marketing technique is a bit indirect, it's still a unique way to drive online traffic and exceed customer expectations.
Change Your Social Media Ads
Our final strategy combines traditional marketing with text for a modern twist. Switch up your social media ads. You probably have a set of current ads you're running on social media. Experiment with switching around your CTAs to add people to your text list. For example, you've got some CTAs that are supposed to be driving traffic to your site. But they're falling flat. What you can do is use a CTA with a memorable keyword for text instead. The reason why the website CTA ad may not be working is that it does not offer direct value to the viewer.
Don't waste money on that ad. Replace the CTA with a unique keyword that when a viewer texts it in, they are given an automatic coupon for a discount on your online store. This is a great way to drive high-converting traffic to your site, build a text list, and also increase your sales in one fell swoop. Build on the momentum. Don't forget to contact those subscribers with even more offerings down the road.
Get Started Today with Mass Texts
Text message marketing and mass texts are waves of the future, and the future is now. For modern businesses, there are tons of techniques they can take advantage of to increase their online traffic and sales numbers. Mass text lets you get your unique offerings in front of thousands of hot leads at once, all on autopilot. The next time you're brainstorming a marketing strategy, keep these tips and tricks in mind for mass text marketing. Sign up for free and get 25 calling credits, no credit card required!