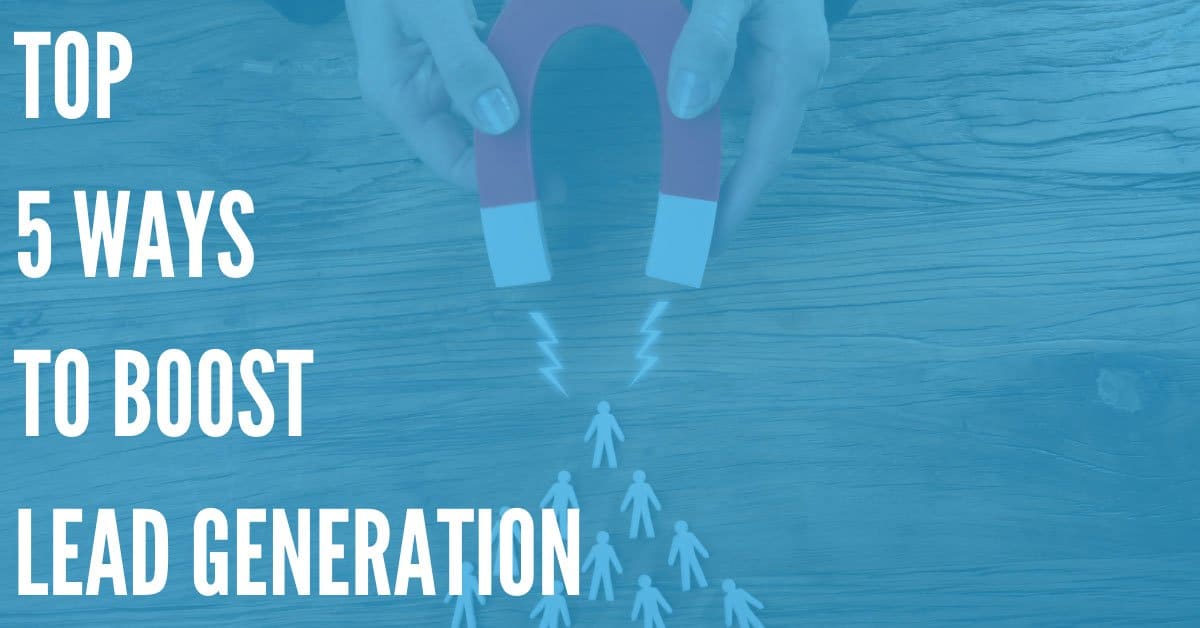 In this day and age of electronic commerce, web-based companies, and ultra competitive markets, it's no wonder that lead generation strategies are often top-of-mind for executives as well as sales and marketing teams around the world. If you can't generate leads, you can't sell your product and service–and that's the beginning of the end of your business.
According to HubSpot, roughly 65 percent of businesses identify generating leads as their biggest marketing challenge. The good news is that there are plenty of lead generation tactics to try as part of your overall strategy to achieve this goal. Here are some proven winners.
1. Leads Through Content
According to Marketing Insider Group, 93 percent of B2B companies say content marketing generates more leads than traditional marketing strategies. As a result, content marketing is a popular way to improve lead generation.
The most important consideration when it comes to generating content is quality and consistency. Remember that publishing high-quality blogs and articles that are designed to help your target audiences become more successful, relieve their pain points, or address an important factor of their business is critical.
It's a well-known fact that very few people make a purchasing decision the first time they encounter your company. Instead, content generation is all about positioning you and your company as a reliable, expert source of products, services, and knowledge within your industry.
High-quality content should be designed to increase engagement and to build important, long-term relationships based on trust and mutual respect.
2. Leads Through Texting
Given the number of people glued to their phones nearly 24/7, texting can be an amazingly fast way to reach customers. According to the Statistic Brain Research Institute, Americans send about 26 billion text messages every day–that means they are frequently a ready-and-waiting audience for your lead generation tactics.
It's important to understand the proper way to use texts in order to generate leads and run SMS marketing campaigns. For example, you only have about 160 characters to get your message across. It's critical to get right to the point with a timely message that requires a text to convey. If you're offering a special meal deal that's only good for a few hours, a text campaign may be a great way to generate leads. However, they should not be used to explain the intricate details of a new product.
Whether you have a comprehensive contact list of phone numbers and email addresses already or are simply starting from scratch, you can still use texting to boost lead generation.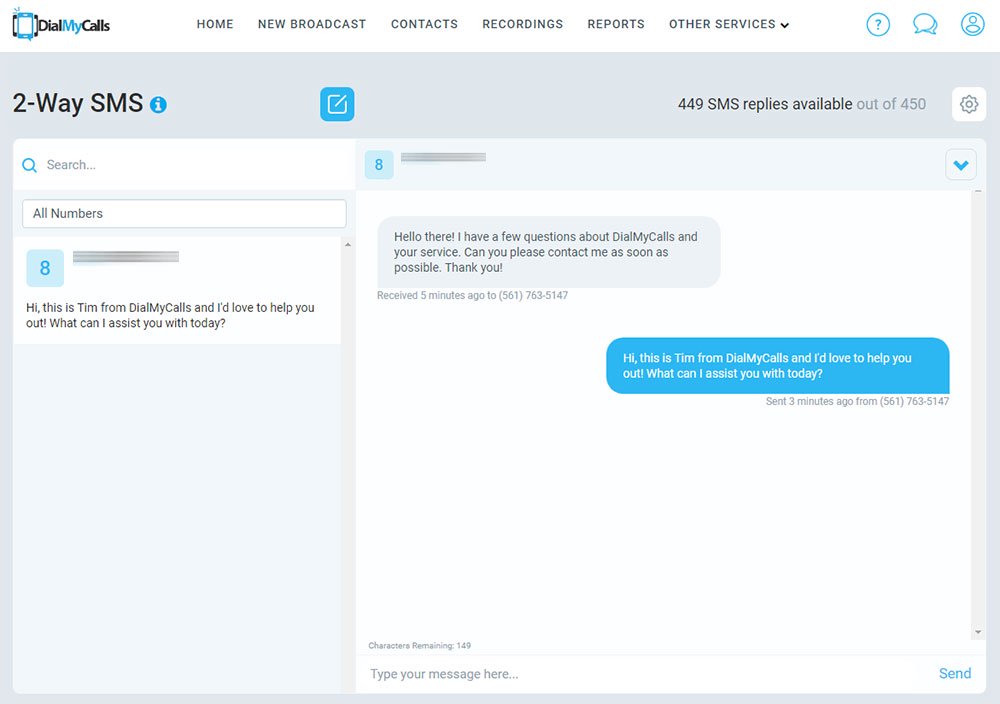 Get creative in how you invite prospects to opt-in to your messages. Offer discounts or specials or create contests or questions that will entice prospects to text you in exchange. This can easily be done through existing campaigns whether they be web-based invitations, through traditional print materials or advertising, or on posters displayed throughout a community.
Once you have established a list, be sure not to over-text your contact list. Save ongoing communications for great time-sensitive deals, important announcements, or key news flashes.
Select a reliable texting service that can provide you with an affordable, effective, and easy-to-use notification system for generating sales leads.
3. Leads Through Email
Although the origins of email date all the way back to 1971, it's still one of the most effective ways to communicate in the business world. After all, more than 90 billion emails are sent every day containing a vast amount and variety of information. In addition, when it comes to lead generation strategies, it is one of the most effective. According to Imagine Pub, email marketing generates $38 for every $1 spent.
When you decide to use email marketing to generate leads, you want to make sure to secure permission from recipients as well as offer them information they cannot obtain elsewhere. With today's data analytic technology, you should be able to segment your email marketing efforts to target individual customer interests more accurately.
Although you have more room than in a text marketing message, email messages should still be kept short. Be sure you get to the point or highlight your most important offer without muddying up your message with too many details. Remember, most readers have extremely short attention spans and will give you a handful of seconds to grab their attention.
Depending on your industry, it may be worthwhile to consider creating a regular email newsletter. This may include new offerings, industry or media coverage, or other timely offers that may interest your prospect or customer list.
Consider some A/B testing. Plenty of organizations claim that certain days and times are ideal for email communications. However, this may vary greatly for your particular target audience. You may want to run simultaneous campaigns and test different days and times to see when your specific audience tends to be most receptive.
Be sure to spend some time crafting your subject line. After all, if you don't get your readers' attention with the subject line, they will never get to your message. Be sure to optimize your communications for mobile as well–most people will be checking email on their smartphones or other mobile devices.
Since you have limited space within the email itself, be sure to include the appropriate link to your website where they can acquire more information.
4. Leads Through Social Media
Social media channels, especially business-focused ones such as LinkedIn, can be excellent ways to boost lead generation. According to a Social Buying Study from International Data Corporation, roughly three-fourths of all B2B buyers and 84 percent of C-suite executives use social media in making purchase decisions.
In order to use social media to generate more sales leads you want to optimize your profile. That means you want to make it easy for your prospects to contact you, sign up for more information, or even purchase your product and services from the post. Besides providing basic contact information, you'll want to create call-to-action buttons on your social media postings, inviting immediate responses.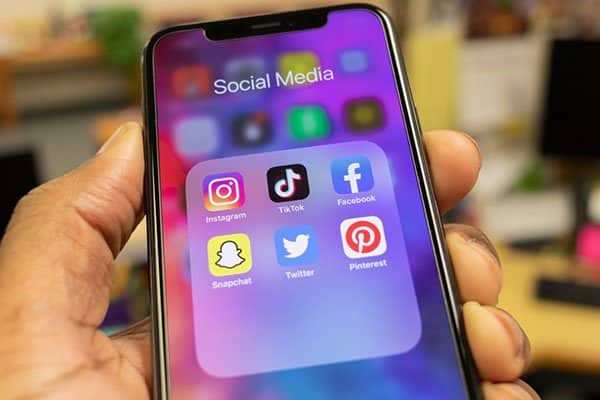 Get creative when it comes to finding images and creating copy for social media. Remember that you are competing for very short periods of attention.
Most social media platforms allow you to boost your posts by advertising. Both Facebook and Instagram offer lead ads, LinkedIn has lead gen forms, and YouTube offers action ads.
You can also sponsor a special contest or sweepstakes to improve lead generation on social media channels. Discount or special offers created just for engaged customers are also appealing to many potential customers.
5. Leads Through Customer Experience
Perhaps the best way to boost lead generation is through excellent customer experiences. From the time that a potential customer finds your company, throughout the exploratory phases, and finally to the purchase and post-purchase experiences, B2B customers will be considering whether they want to pursue a long-term relationship with you. According to a study by ZenDesk, approximately 51 percent of B2B companies would avoid vendors for up to two years after bad customer service experiences.
As a result, it's important to pay attention to every stage of your marketing funnel. You want to make sure you nurture each prospect as well as loyal, long-term customers. By providing helpful information, responsive answers and solutions, and humble apologies when necessary, you will be building the trust that needs to be the foundation of every successful relationship.
In addition, if you can find creative ways to enhance your customer experience through greater efficiency or discover ways to make their interactions with you more profitable or even entertaining, you'll take steps that go above and beyond simple customer satisfaction.
Conclusion
Generating sales leads will continue to be a top priority for companies in just about every industry. Start with understanding the different ways you can drive prospects to first discover and then engage with your business. Then, continue to use avenues such as content marketing, SMS marketing, email campaigns, social media, and customer experiences, tailored to not only your individual business, but to the specific marketing goal and campaign. In the long run, your lead generation efforts will pay dividends in terms of a greater number of qualified leads and overall revenue.