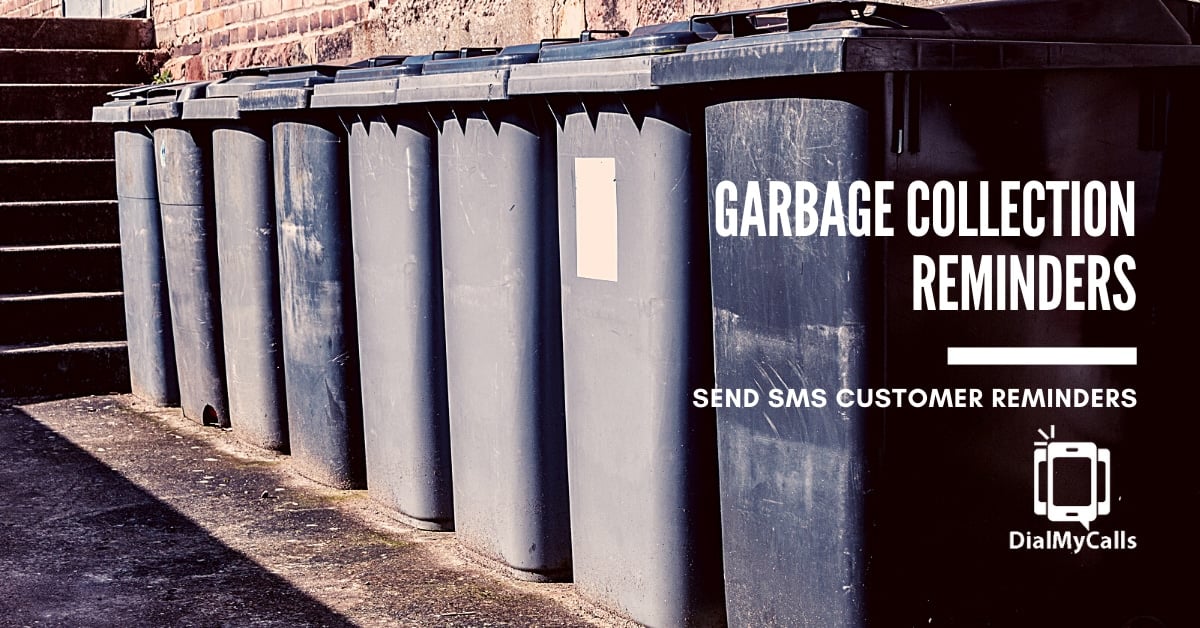 Keeping your customers informed should be at the top of the list for any waste management company. It's often said that the most vocal customers are the most dissatisfied and with service as essential as waste management no one seems to notice unless something has gone wrong.
Managing service for an entire municipality means there are a lot of people to keep updated of regular service and especially when something out of the ordinary is happening. The idea of keeping in contact with all of these customers at once can be daunting.
Text Simple Reminders
Probably the biggest single headache for customers around waste management is forgetting about collection days. You could go a more traditional route and send your customers a reminder via email. The problem is hardly any emails ever get opened, and by the time anyone does open a reminder, it's too late to make a difference.
But what if the reminder to your customers was front and center in their day? This is the priority you can achieve with text message notifications. Over 95% of all text messages are opened and read, so gone are the days of customers forgetting to do their part in the collection process.
SMS Payment Reminders
The other major hassle that can present itself to any utilities company is the payment of bills by customers. This is another area that text messaging can help the bottom line. You can easily send out reminders to customers about upcoming payments that are due on their accounts.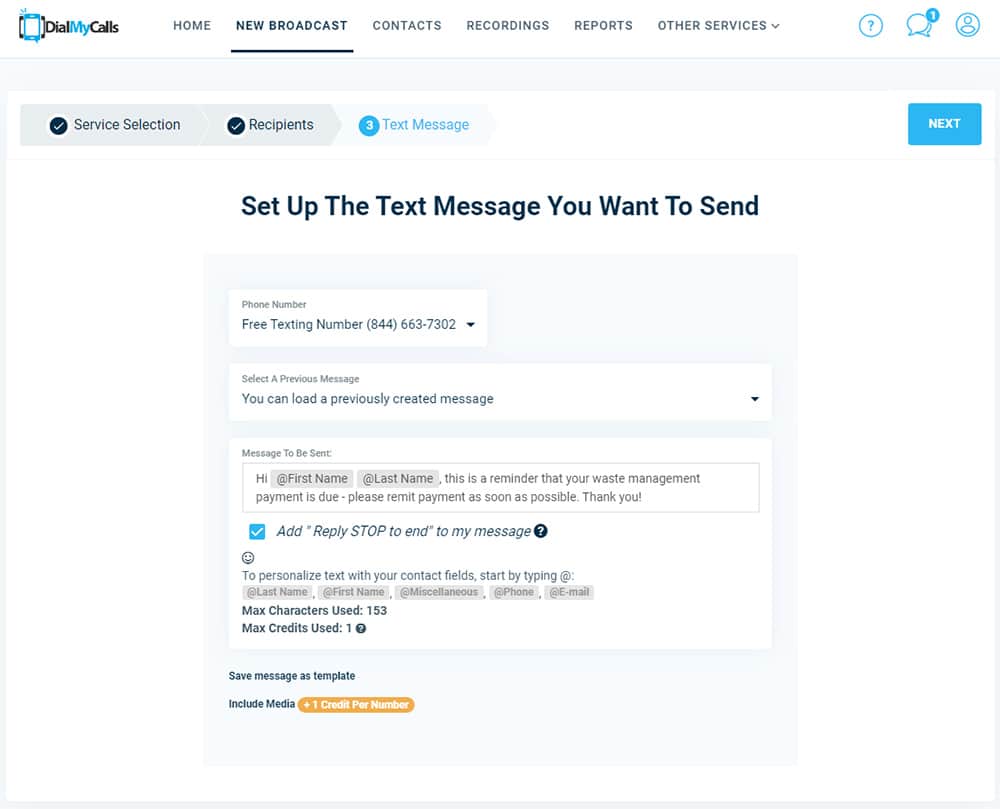 Even better when a customer is behind on a bill, you can easily have a system in place to send out an automated reminder text message using variable messages. A gentle nudge is much better than a potentially alarming phone call to get your account back on track and paid in full.
Set Up Garbage Collection Reminders Today!
There's no better time than now to get set up using SMS text messaging to stay in contact with your customers and DialMyCalls can help your organization get there.
With DialMyCalls you can segment your customers into different groups and reach only the relevant ones when needed. And these reminders can be scheduled and automated to free up time on your team to further improve the overall customer experience. Sign up for a free account today to get started!