Local Number (10DLC) Registration Now Required for Texting
Posted by Tim Smith in General Post on March 1, 2023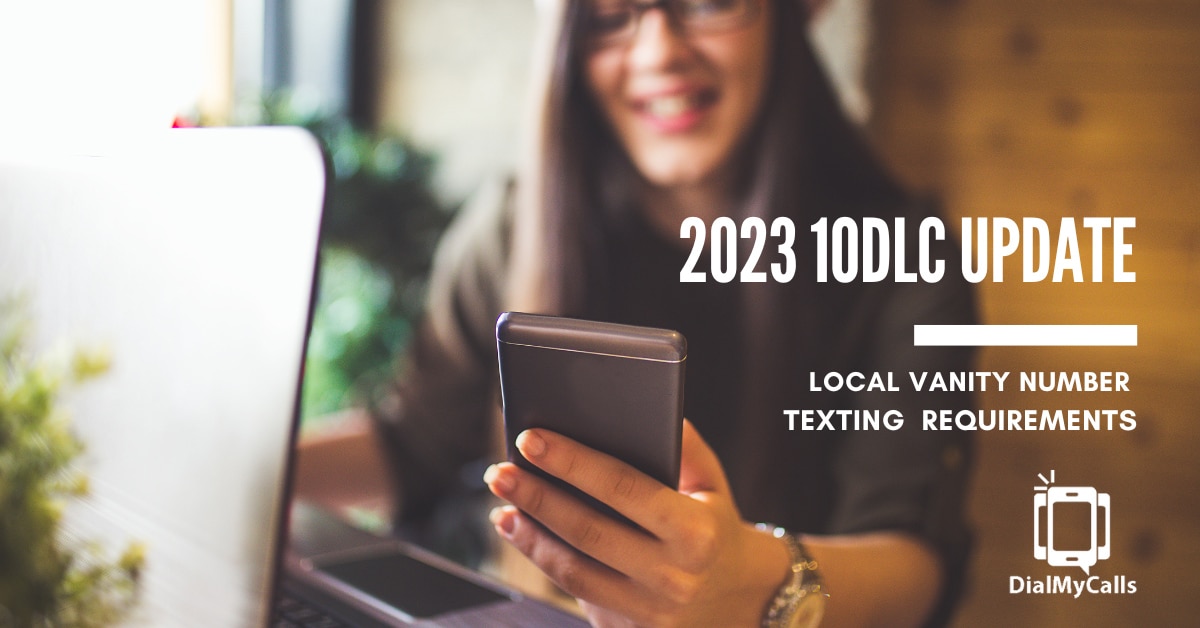 As of April 1st, 2023, an industry-wide change requires that all local numbers (10DLC) must be registered with The Campaign Registry to send text messages (SMS). DialMyCalls is working on making this process as seamless as possible and we will continually update this post as new information is released by The Campaign Registry.
It is recommended that you begin to register your local numbers (10DLC) now if you want to continue to send text messages from them – on April 1, 2023 the numbers will no longer be able to send texts if it is not registered.
Please keep in mind that this is being updated frequently as The Campaign Registry is changing the way registration will be handled as well as the different fees involved which DialMyCalls is currently waiving for customers and new members on our free trial account.
What Does DialMyCalls' Free Trial Account Offer?
New accounts with DialMyCalls will receive a free toll-free number and a trial version of DialMyCalls. The trial version of DialMyCalls will allow you to add a maximum of 10 contacts in your account and you can use the free 25 credits to text those numbers – after 14 days the trial account will deactivate and you will need to purchase credits or a plan AND register your local number to continue to use our texting service.
Is Local Number (10DLC) Registration Required?
Whether you are on the free trial account or not, if you are using a local number (10DLC) for your mass texting through DialMyCalls then yes, you must register it before you will be able to send texts once the April 1, 2023 deadline arrives.
Can I Send Text Messages Without A Local Number (10DLC)?
Yes, you are able to send out text messages using a toll-free texting number instead of a local number – with the exception of Canada which needs registration.
How Much Does It Cost To Register My Local Number (10DLC)?
DialMyCalls will be covering the cost of registration for your 10DLC local number so it will cost you $0.
Can I Send Text Messages With DialMyCalls After April 1, 2023?
Yes, but if you are using a 10DLC local number for texting then you must complete the registration or you will not be able to text from that number.
Can I send messages to Canadian numbers once my Toll-Free Number is verified?
Yes, you can send messages to Canada once your toll-free number is moved into the "Pending" status.
We here at DialMyCalls always strive to make the best experience possible for our customers. The industry-wide change that local numbers (10DLC) will require registration is just a minor hiccup and we will make the process as easy as we can. Thank you for understanding and please keep checking back to this post for more updates. Contact us if you have any additional questions regarding the new updates to local vanity number texting!