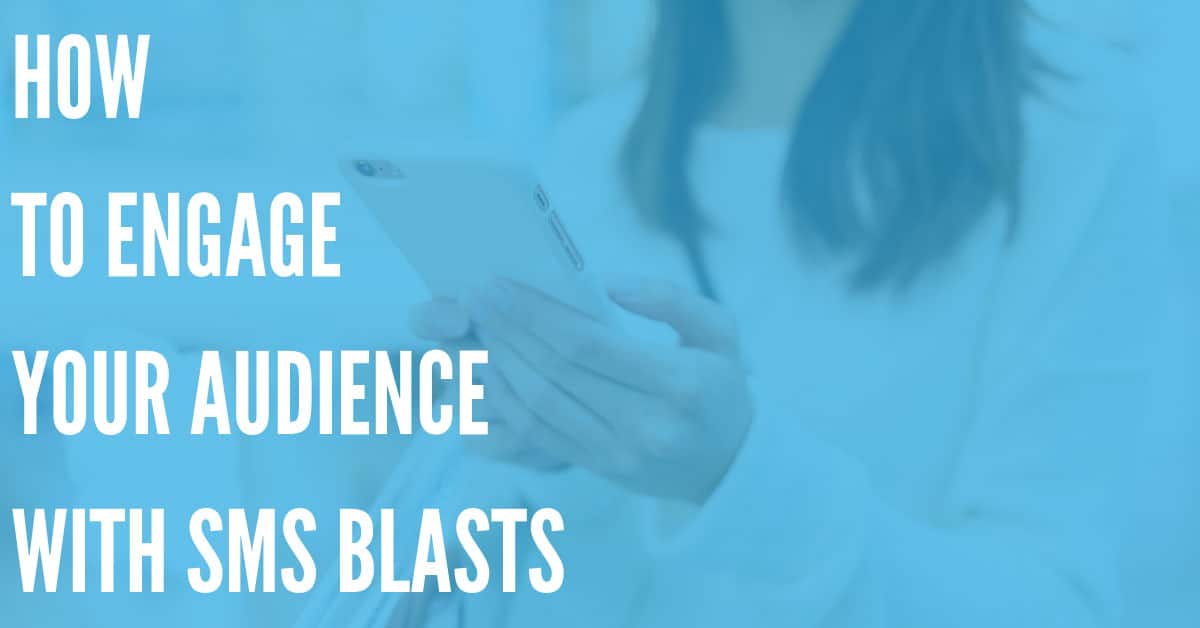 SMS blasts can be a powerful tool in your digital marketing toolbox. But if you've been worrying about how to get SMS blasts right, you're not alone. There's a fine line between engaging your audience and overwhelming them, and doing the wrong thing could be disastrous.
Here, we discuss why SMS blasts are so useful and how to get SMS blasts right by spacing them out, personalizing them, making them relevant, and using them to start a conversation.
Why Use SMS Blasts?
There are many benefits to SMS marketing, and SMS blasts are the only way to consistently engage with all of your customers without wasting everyone's time. SMS blasts tend to be direct and immediate, lead to high response rates, and make it easy to monitor and track success.
Direct and Immediate
Text blasts can be sent out within seconds. What's more, cell phones are so common and so frequently used that most recipients will see the message fairly quickly afterwards. In fact, text messages have a read rate of 97% within 15 minutes of delivery.
This high read rate is due partially to the fact that text messages are so much easier to read than other forms of communication are to receive. For instance, phone calls require a quiet background and an immediate response. Emails are more likely to wait until the recipient is sitting at a computer.
High Response Rates
It's no secret that texts are easy to respond to. However, it may be surprising that text messages have a 209% higher response rate than email, phone calls, or Facebook.
This is a great indicator of recipient engagement, because it shows that customers aren't just reading texts, but replying to them. Much like students responding to a teacher's question, the response indicates that the information has been processed, not just unconsciously noted.
Conversation Starters
Most tools of mass communication facilitate some sort of response. However, few facilitate conversation as naturally as SMS.
For example, SMS conversations don't need to follow a specific timeline. For a phone conversation, both parties need to be available to talk at the same time. Email conversations can be harder simply because most people don't check their email as often as their texts.
This two way conversation is important, because feedback from customers lets organizations know what they're doing right already and what they need to work on.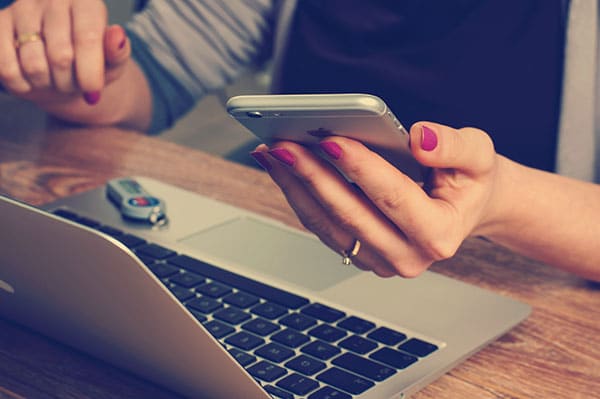 How to Get SMS Blasts Right
It's clear that SMS blasts are an important tool. However, like most tools, they can be dangerous if used incorrectly. If your SMS blasts overwhelm, annoy, or confuse your audience, you may be doing something wrong.
If your SMS blasts are spaced out, personalized, relevant, and interactive, though, you have a better shot of optimizing engagement with your audience.
Space Out your SMS Blasts
It's good to stay in consistent communication with your customers, but that doesn't mean that you should be in constant communication with them. Depending on the nature of your SMS blasts, you should think carefully about how frequently you send messages.
If you're sending SMS blasts about an online sale, for example, you don't need to send one every day for two weeks. You could send one when the sale is first announced, another when the sale starts, and if the sale is long, another shortly before it ends.
When your recipients get fewer messages from you, they're more likely to pay attention to them. If you provide them with repetitive information, they're more likely to start deleting your messages without reading them.
Personalize Your SMS Blasts
Another way to increase engagement from your audience is to personalize your text messages. This means that the recipient should always know that the message was directed to them and not sent at random.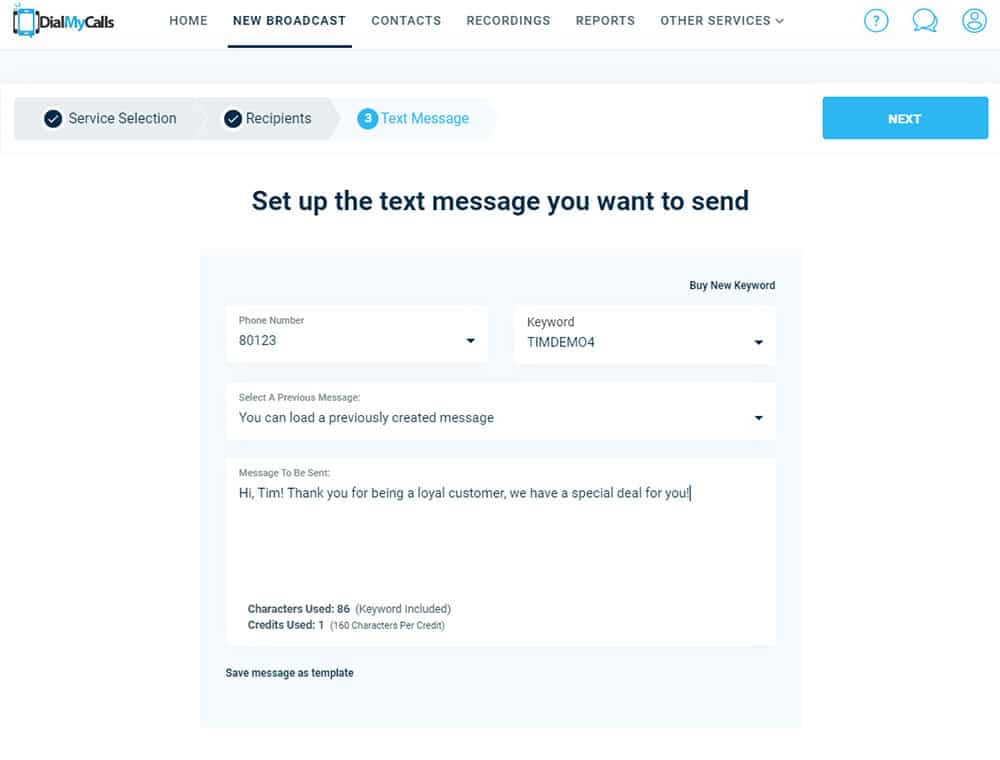 This can be done by inserting names into the messages, a feature available on most platforms that allow you to send SMS blasts. However, it can also be done by mentioning the recipient's location or past interactions with your company.
Any information you can provide about why they're getting this message makes them more likely to read and respond to it, especially if you can give them more than a reminder that they opted in.
Make Your SMS Blasts Relevant
If you're still worried about how to get SMS blasts right, just remember: your audience will engage with your content if it is relevant.
In many ways, personalizing your texts and making them relevant will look the same. Messages related to a customer's location or interests will be relevant to them. If something is specific enough to include their name, it should also be relevant.
However, relevance goes one step further than personalization.
Relevance refers to your reason behind sending each message. Is there a sale you need to tell your customers about? Are you telling them happy birthday, or congratulations on their graduation? Do they need to know about the new parking lot coming this fall?
If they have no interest in what you're telling them, then you're only losing credibility.
Use SMS Blasts to Start Conversations
One way to know if your messages are relevant is to be diligent in gathering audience responses. As stated above, texts are a prime opportunity to start conversations with customers because they're so easy to respond to. But most customers won't strike up a conversation on their own.
SMS blasts should include some sort of call to action. This could be as simple as "use this code on our website for a 15% discount" or "reply to this message with questions for our new Customer Engagement Manager, Mandy!"
It may also be useful to regularly remind customers how important their feedback is, whether positive or negative.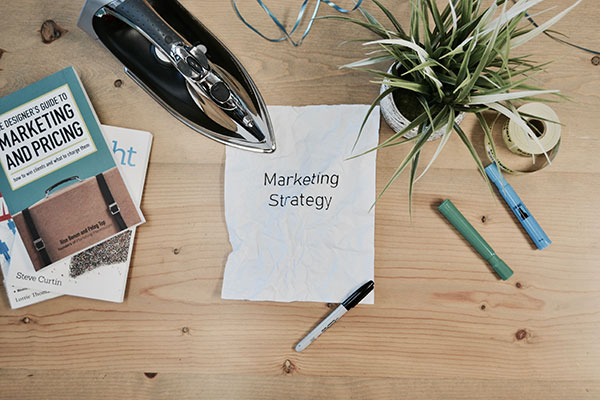 Engage, Don't Overwhelm
Mass text messages, along with voice broadcasts and mass emails, can be useful in keeping in contact. But SMS blasts especially are tricky, so it's always a good idea to keep up with the latest information about how to do SMS blasts right.
You know the importance of SMS blasts and how to do SMS blasts right — now try it yourself! See how this tool can impact your digital marketing strategy and overall audience engagement.