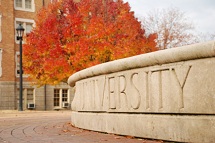 The University of South Alabama went into a full fledged campus lockdown on Sunday following an armed robbery in one of its college dorms.
This past Sunday, an armed robbery in a dorm on the campus of the University of South Alabama had the school in lockdown mode. After a student was robbed at gunpoint, officials at the school sent out a message on their official website, alerting students of the situation at hand.
[click to continue...]
Sign up now and try our services for free!
Use the promo code DMCBLOG and get 25 free extra credits