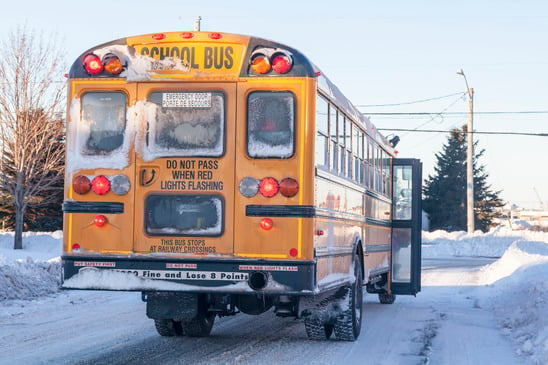 Halloween has passed which is the official sign that winter weather is impending. For school boards and administrators this means getting their schools ready for cold air, icy walkways and all of the other issues that come with the onset of winter. Start getting your schools ready now, before that temperature starts getting dangerously close to freezing.
1. HVAC Maintenance
Don't wait for the boiler to break down in January, schedule an appointment with your HVAC company now. A broken heater in January can shut your school down for a week. The HVAC tech will look over the entire heating system, change any filters and make sure that it is ready to handle the coming cold and keep the kids in school.
[click to continue...]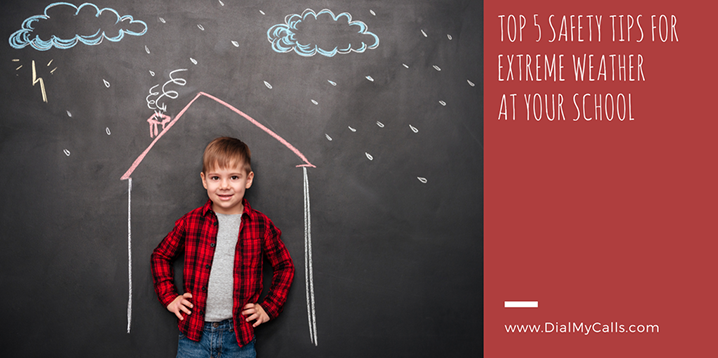 School administrators have to deal with a lot. Teacher and staff issues, pushy parents, difficult children - it can be quite a challenge to deal with everything that's on your plate.
But the last thing you need is to be distracted or unable to react quickly to an emergency weather situation - your number one priority has to be keeping the children, staff, and faculty of your school safe and secure.
Emergency weather situations are often some of the most challenging situations that school administrators find themselves dealing with, so it's essential that you have a good idea of your duties and appropriate steps to take to keep your school safe when the worst happens.
In this article, we'll take a look at some simple tips that you can use to help keep your school safe during an emergency weather situation. Whether it's a severe thunderstorm, a hurricane, or even a tornado these tips will help you keep your head on straight, and deal with any issues you encounter in a levelheaded, professional way. Read on, and learn with us.

1. Keep An Eye On The Emergency Weather Situation - And Be Proactive
The best way to deal with an emergency weather situation is to see it coming ahead of time. The longer you have to prepare, the longer you have to ensure the safety of students, faculty, family members, and other people who may be at your school. Minutes - even seconds - are crucial.
So keep an eye on the most up-to-date severe weather warning systems. The best system to use for up-to-date information is a NOAA Weather Radio. These devices allow you to connect directly to the National Oceanic and Atmospheric Administration, and get up-to-the-second updates about the current situation near you. For a full list of location-specific AM frequencies, check the NOAA website.
When you are in danger, a "tone alert" will issue at 1050hz, which will be followed by warning information relevant to your location. These alerts include tropical storms/hurricanes, tornadoes, flash floods, severe thunderstorms, and other weather patterns.
Other options include cable television like The Weather Channel, local TV news stations with access to NOAA products, and Primary Emergency Alert System (EAS) radio stations. You can also check the weather online or with smartphone applications.
Regardless of how exactly you monitor the weather, ensure that you are up-to-date on potentially dangerous supercells, thunderstorms, and other weather systems that are near your location, so that you can respond, if necessary.

2. Get The Message Out To Students, Staff, And Faculty - ASAP!
The primary method by which emergency information will be relayed to your students is like the PA (Public Address) system. However, this may not always be available to you – for example, if you have already lost power in an emergency weather situation. Therefore, it is critical that you have a backup system such as a megaphone.
[click to continue...]
Sign up now and try our services for free!
Use the promo code DMCBLOG and get 25 free extra credits