Great Parent Teacher Relationships Start With Positive Communication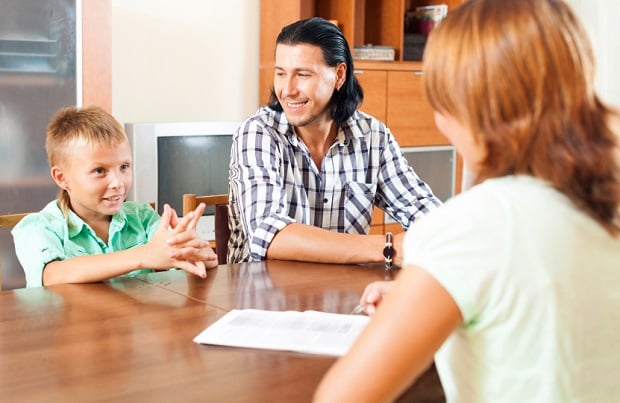 In addition to educating, disciplining and caring for children, teachers have the added responsibility of communicating with the parents of their students. As many teachers soon learn, this could be the most difficult part of their job. Parents can be hard to reach and when you do, it is often even harder to get them to commit to a face to face meeting. To get around this, more and more educators are turning to technology to help them get parents involved in their child's education.
What many teachers are finding now is that parents are more responsive to phone calls, text messages and emails then they are to notes sent home. We have all become accustomed to communicating this way, and teachers are learning to use these new methods to their advantage. Try these ideas to help build a strong line of communication with your student's parents:
Start the School Year Off on a Positive Note
A positive message sent home at the beginning of the term will help set the tone for the entire school year. At the end of the first week send out a welcome announcement highlighting how excited you are about the new class of children and some of the projects you have planned during the school year. You can use a school notification service like DialMyCalls to accomplish this easily.
Once you create a DialMyCalls account, load the contact information for each child into the web-based service. Be sure to include the numbers for both mom and dad, as some children may be coming from single parent households. You now have a choice to send a voice message or text, but for that first message a phone call would better relay your enthusiasm. The added bonus is that the message will also be sent to the e-mail address that the parents provided giving you added assurance that it will be received.
Let this first message be simple, friendly and upbeat. Mention that it has been a pleasure getting to know all of the new students and how much you are looking forward to meeting the parents as well. Include your own contact information in case they do want to speak to you one on one. This is not the time to ask for volunteers or boxes of tissues for the classroom, but rather the time to open a positive line of communication that will set the tone for the entire school year.
Invite Feedback
After your initial welcome message, ask the parents what is the easiest way for them to keep in contact with you. DialMyCalls has a phone polling feature which will allow you to track the parent's answers in a detailed report. For example, you can offer options such as text message, voice mail or email. They make the choice by pressing the corresponding number on their phone. Many parents have very busy work schedules and will appreciate your flexibility in offering them these choices.
Encourage Participation
With easy school notifications set up, you can now invite parents to participate in classroom activities. Use the polling method again to invite feedback about ways to make the curriculum more interesting for the kids or how to get them motivated to do homework. When there are upcoming events where extra hands are needed invite parents to volunteer. The more you include the parents in the class the more they will appreciate your time and will make the extra effort to help out when they can.
A teacher's role is not an easy one, and any tool that can help save you time and improve the quality of your students education should be taken advantage of. Implement excellent lines of communication with the parents from day one, and you will find that you, the parents and especially the students all benefit.