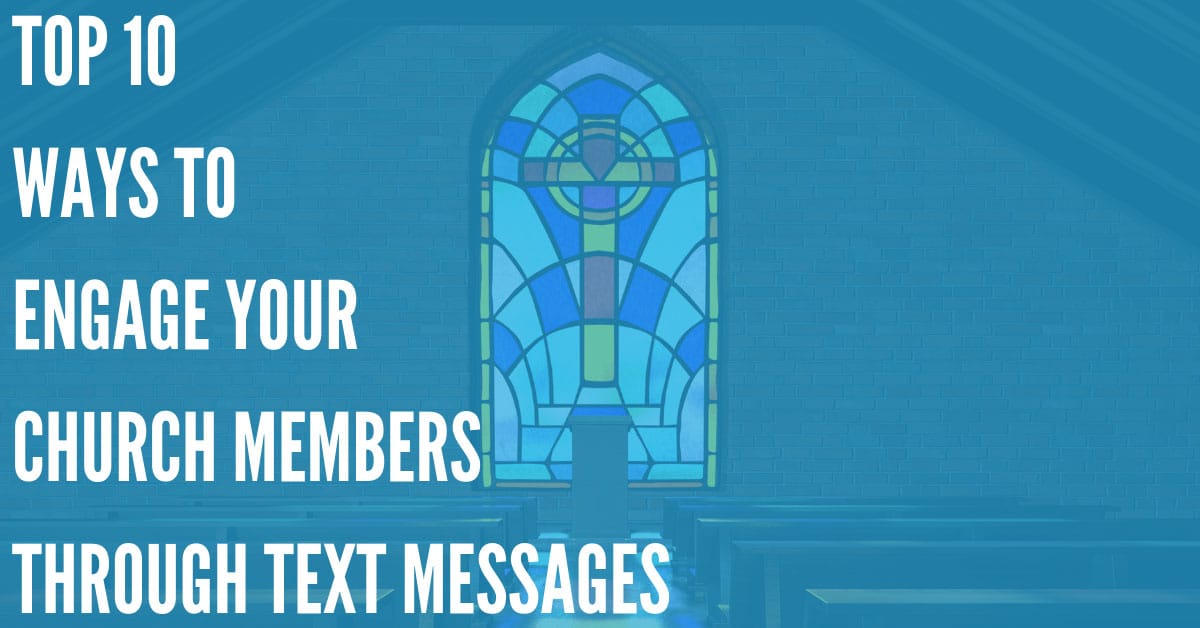 A phone ringing during service. A screen lighting an extra spotlight during worship. Another phone vibrating off the chair and crashing to the floor during Sunday school. Phones covering the faces and eyes of the youth group as they say a quick goodbye to their parents. The problems that phones can cause can make a church texting service sound like a ridiculous idea.
In a space and community where relationships and attention are so important, it seems that all phones can do is make relationships more distant and attention more divided. However, this doesn't have to be true. A church texting service can be an important tool in keeping your congregation engaged, informed, and involved in the goings-on at your church. Here, we suggest 10 ways to use texting to aid your members, staff, and mission.
1. Motivational Messages
You can keep your members encouraged even when they're not sitting in your sanctuary. Using a church texting service allows you to send motivational messages to all your members at once.
These messages could be Bible verses, quotes from your pastors, or just a reminder that someone cares. Whatever form the message takes, your members could be encouraged and uplifted as they go throughout their week.
2. Event Reminders
A church texting service can also make reminding members about upcoming events easier than ever, no phone trees required. Simply type out your reminder and select which contacts you'd like to send it to.
Want to remind all members about the church's 15th anniversary picnic this week? Let those involved in women's ministry know about a volunteer opportunity? Remind parents of the deadline to sign up for the youth ski trip? Don't bother trying to flag them down individually — remind them all at once with a message sent straight to their cell phone.
3. Event Sign-Up and RSVPs
Sometimes, just reminding members about an event isn't enough. You can also use a church texting service to compile a list of event attendees.
When sending out a message, you can include a link to a website with more information or a signup form, or you can allow recipients to respond with a key word indicating their RSVP.
4. Remote Giving
Church texting services can even allow your members to tithe or give an offering right from their phone. Individuals who are sick, out of town, or out of cash can click a link in a text message or text in a request for a reminder later in the week.
Giving your members more opportunities to contribute financially not only keeps your staff paid and your doors open, but allows your members to be a part of something with a purpose.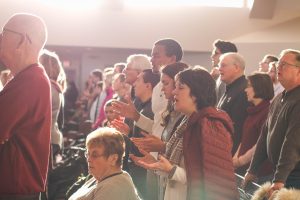 5. Surveys and Polls
Surveys and polls can also allow your members to have a say in church decisions and truly feel like they can make a difference. A church texting service can make gathering responses much simpler than the traditional pen-and-paper route and make collecting and analyzing responses simple.
This way, you can ask your congregation what date works best for the next big baptism service, what they're most interested in hearing about during the next sermon series, or how many people would be interested in volunteering at the children's hospital. With a click of a button, they can send you a response.
6. Raffles and Giveaways
A church texting service can also help you keep your members engaged and rewarded for attention and service with raffles.
It's easy to ask all attendees at an event or everyone on a specific contact list to text in their name, the answer to a question, or a keyword to enter. Then, you can view all results in your online dashboard and choose a winner at random.
7. Child Care Notices
Even your most committed members can get distracted when they're separated from their kids. You can use a church texting service to keep parents informed in case of a problem. Using cell phones is a low-cost alternative to the usual pagers or other devices, as almost all parents have a phone already.
Then, you can easily keep parents informed on how their child is doing, whether it's a text to say that their daughter is a good listener or that their son is having a hard time and needs to be picked up early.
8. Volunteer Recruitment
A church texting service can also help you recruit volunteers, whether for internal events or opportunities to serve the community. When there's a need, simply send a message to all your members and allow them to respond with their availability.
This makes it faster to find volunteers, as you can notify everyone at once. This is important when time is of the essence.
9. Youth Group Communication
Teenagers aren't known for their communication skills, but a successful youth ministry must be built on a foundation of student involvement. Church texting services can serve a dual purpose: letting youth and their leaders communicate regularly throughout the week, and keeping parents in the loop on events, trips, and activities that their sons and daughters are a part of.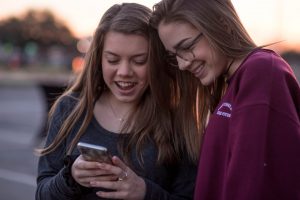 10. Prayer Hotline
Prayer is one of the most important facets of any functional church. Church texting services can make sharing prayer requests quick and easy even when your members aren't all in the same place.
A prayer texting hotline via 2-way text messaging can be established so that those with prayer requests can submit them via text. Once they're accessed from the online dashboard or forwarded to the on-call deacon or pastor, they can be sent out to the whole congregation or a specified prayer team. Don't worry if you already have an existing landline for your church – DialMyCalls offers the ability to text-enable your existing landline number for free!
What It Means: How a Church Texting Service Could Transform Your Congregation
Cell phones don't have to be a hindrance to your member's ministry and involvement. In fact, they can be an enormous benefit in a world where our church members are pulled between different chores, activities, and groups of people.
If you harness the power of texting, you can have a more informed, more engaged, and more involved congregation, leading to a happier and healthier church.