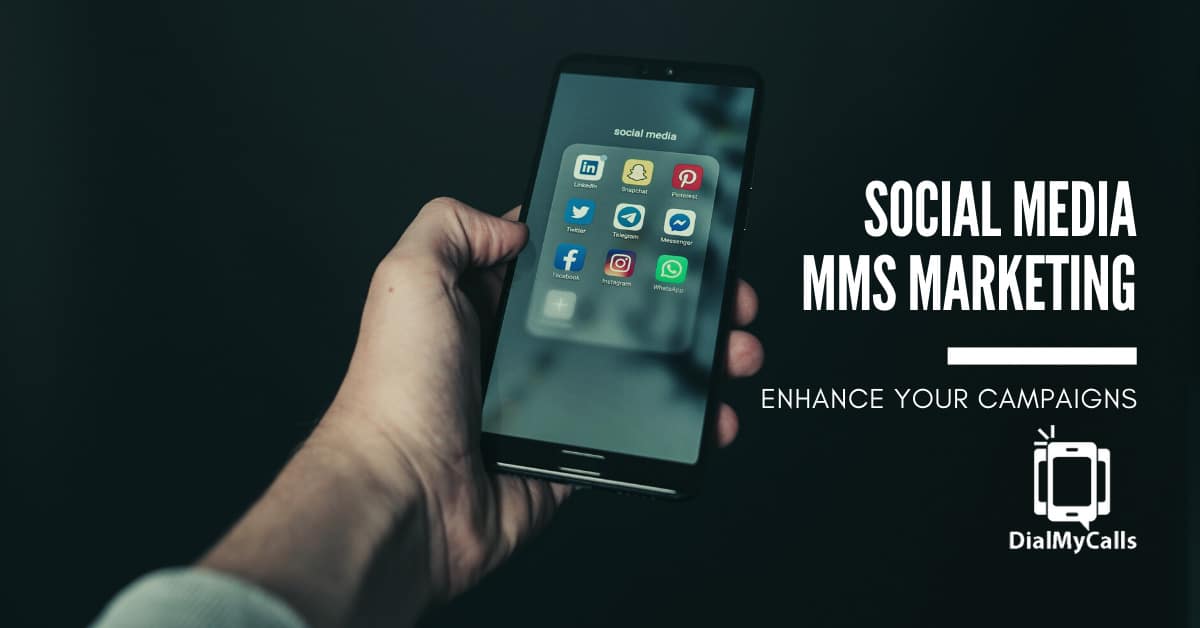 Let's face it. The majority of the world is on social media these days. Those businesses that use social media campaigns in their overall marketing strategy will be able to reach a greater number of prospects and customers. In order to obtain a social media marketing boost, companies must also find ways to effectively integrate their MMS marketing campaigns into this channel on a regular basis.
Why You Should Be On Social Media
Social media is simply a modern way to reach a large number of people quickly so it's important to learn how to improve social media and digital marketing strategy. According to Social Media Today, here are some of the main reasons companies need to be on social media:
Deliver better customer service. More consumers today are turning to social media channels when they have pre-sales questions. If your organization is carefully monitoring these inquiries and responds quickly, consumers feel cared for, and you obtain a higher rate of conversion. It's a great way to obtain a social media marketing boost.
Build and differentiate your brand. It's easy to build your brand identity on social media by creating an emotional or personal connection with your consumers. Keep your company top-of-mind.
Manage your reputation. Because social media posting happens in real time, you'll be able to hear complaints right away. This gives you the opportunity to respond quickly and diffuse issues before they grow uncontrollably large. Learning how to improve your company's social media efforts can save you a great deal of trouble.
Increase trust. Social media often feels very personal, which gives consumers a perceived access to your business that can increase trust. Learn how to improve social media for your business to build that trust consistently.
Obtain feedback. For an effective social media marketing boost, tap social media followers for opinions about products, service and new ideas. They are an attentive audience, often ready and willing to help.
Promote content. Use social media to encourage those interested in your company to dive deeper into your content and move further along your sales funnel.
Why You Need More Than Just Social Media Ads
Although social media can be an effective place to advertise, it's important to understand that advertising, in any form, is limited. We are all bombarded by advertisements each day, and it becomes easy to tune out most of it in order to focus our limited attention on the things that matter to us.
Be sure that social media is, instead, an integrated component of an overall marketing campaign, working in concert with other important elements such as your MMS marketing strategy. This can not only provide a social media marketing boost, but also make your other channels more effective.
Why Integrate MMS Marketing Into Your Social Media Strategy
Texting and social media have many things in common. Both are short format, relatively easy to create, and delivered in real-time. Both exude a personalized feeling.
When your organization uses these two marketing tools in tandem, you build a powerful strategy that creates brand loyalty, solidifies trust, and closes the gap between company and consumer. It's the perfect way to generate both an MMS marketing and social media marketing boost.
Using MMS Marketing to Improve Page Likes
One big component of social media is how many visitors "like" a particular posting, page or comment. One way that you can improve your page likes on social media is by using MMS marketing.
For example, once you've gotten express written permission to send marketing text messages to your subscribers, you can use the MMS platform to share discounts, flash sales, and coupons, which can be linked and "liked" on your social media pages.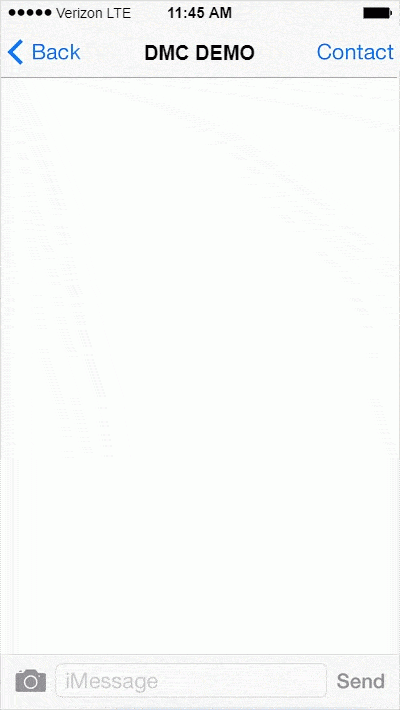 Another way to create a social media marketing boost is by sending MMS marketing messages to promote a new product or service line that can prompt social media commentary and approval.
Using Social Media for Content Promotion
Social media can help promote content on your website or through other marketing channels. For example, a business-to-business post can provide in-depth information about a product, technology, service or problem. By using your social media channels and MMS marketing campaign to point to this type of content, you can invite subscribers and followers to greater engagement and hopefully closer to a positive buying decision through this social media marketing boost.
Encourage Social Sharing Through MMS Marketing
Finally, sharing information, images, special deals or discounts, or other news is a great way to create a social media marketing boost, maximize your social media channel usage, and increase engagement.
For example, if you announce a new product line to your subscribers through an MMS campaign, you can encourage them to share this information via social media with their friends and family. Since you need to have permission to send text messages, but not for social media sharing, this is an excellent way to broaden your exposure to other potential customers. It's how to increase your business with social media.
Referrals and reviews from family, friends and colleagues are one of the most effective ways to market today. Using social media and MMS marketing tools can help facilitate that sharing spirit.
How DialMyCalls Can Help
If you're ready to enhance your social media campaigns with MMS marketing, check out DialMyCalls. We offer free account and trial subscriptions so you can start an effective text or MMS marketing campaign today.